Built on a dream of being financially secure, the Dorsey ranch of Pryor, Oklahoma is no stranger to ambition and innovation. Armed with stand-out genetics and a passion for quality beef, the Dorsey family has stepped away from traditional beef marketing to start their direct-to-consumer enterprise.
"When he met mom in '76, Dad was working on a paper mill plant. He told her he was tired of working a job paycheck to paycheck and he wanted to do cattle full time," said Charles W. Dorsey.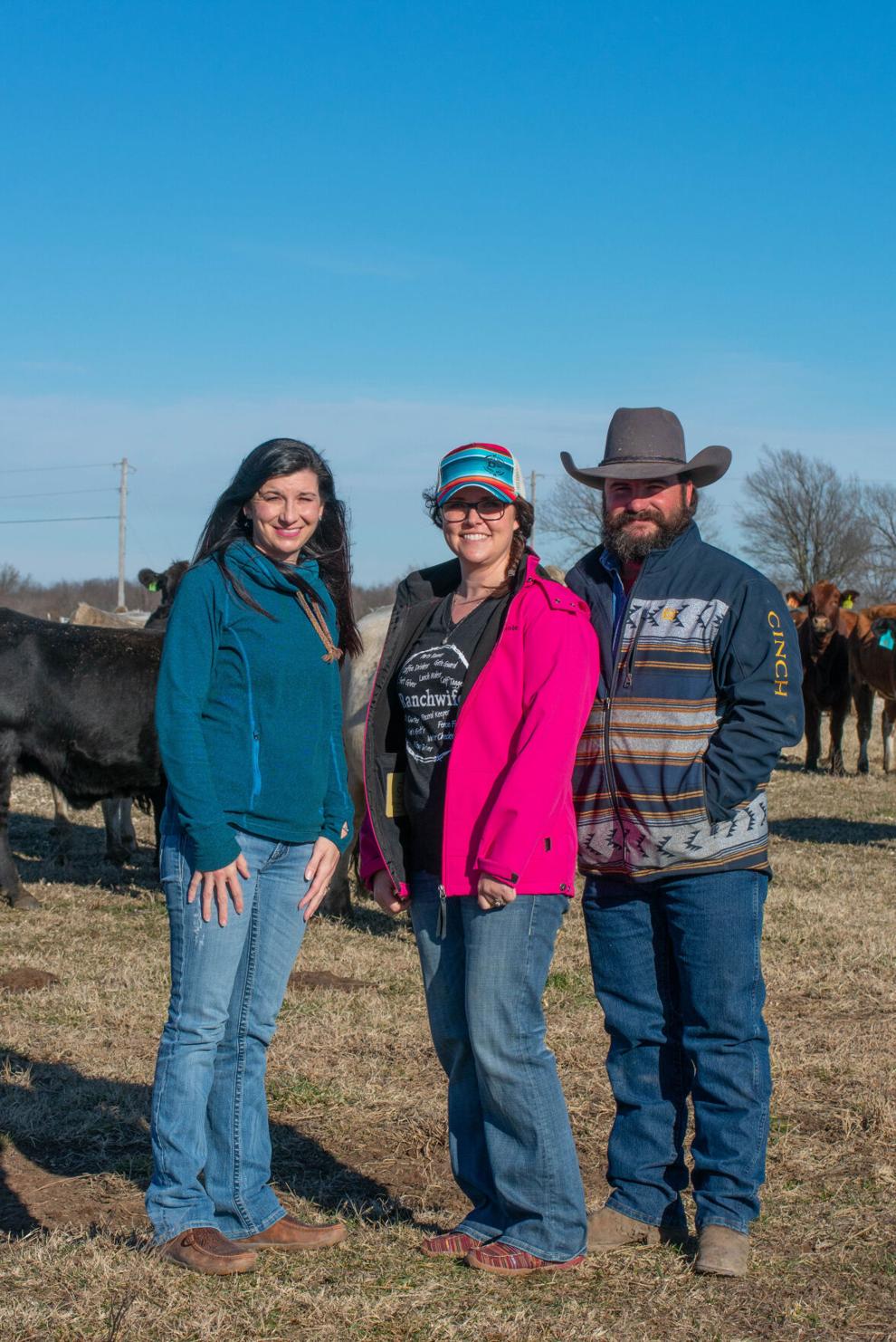 Like many cattle operations in the 1970s, the Dorsey ranch started as a polled hereford operation. But as the patriarch's interest in improving his cattle grew, the look of the herd changed.
"He started to go to three or four different states outside of Oklahoma for different genetics, matching them up to what he considered the best for getting the most beef the quickest and most economical way," said Charles W.
On the Ranch
Today the herd of more than 1200 Charolais, Simmental and, the most recent addition, Akaushi crosses is managed by Charles H. Dorsey, son Charles W. Dorsey and his wife Nichole, and daughter Heather Dorsey-Mills.
"We all do things together," Charles W. said. "Me and my dad are the ones that work full-time to take care of the cattle."
Charles H. set an early precedent of being innovative when it came to the cattle operation, saving both time and money. 
"Everything we do, it feels like we're on the leading edge of technology," Heather said.
The family was one of the first to own a Flex Rake, allowing them to rake and bale with one tractor instead of hiring outside help. They borrowed the idea of using cattle blabs (a type of nose flap that prevents a calf from nursing) to wean calves from the dairy industry, minimizing the headaches that usually come with the weaning process.
When the opportunity to add Akaushi genetics came available, they jumped at the chance.
"Two weeks after we got married, we went down to Flatonia, Texas to HeartBrand," Charles W. said. "They bring in Akaushis from Japan, so we bought six bulls and brought them back up here."
They were hoping to take advantage of a buyback program HeartBrand had implemented, but saw more potential for the products after meeting with the team there.
"We talked with them and found out how good Akaushi is on meat quality and substance," Charles W. said. "That's when we started talking about starting our own beef business and selling the beef straight from the ranch."
D Bar Beef is Born
For years, the family had considered alternative ways to sell their beef. Charles H.  had wanted to open a restaurant, but his wife wasn't convinced. When Nichole joined the family from Austin, Texas, a city known for its food community and support of farm-to-table ventures, he found a natural partner for his direct-to-consumer endeavor.
"When I met them, it was always something I had wanted to do, and I just kind of kept pestering them," Nichole said.
In November 2019, the family met with a lawyer to start D Dar Beef and worked with a USDA inspected plant to set processing dates for 2020.
"We knew this was what we wanted to do, and we knew we wanted a certain number of cattle a month as our goal to be processed," Nichole said. "So we had it set with the USDA inspected processing facility of this many head for the year, basically we had locked out until the end of the year in 2020."
It was incredibly good timing. Four months later, the COVID-19 pandemic would send beef demand skyrocketing and processing dates would be nearly impossible to come by.
"We started Memorial day weekend," Charles W. said. "We sold three steers that weekend, basically for all your grilling and parties. Stuff they couldn't get in the store."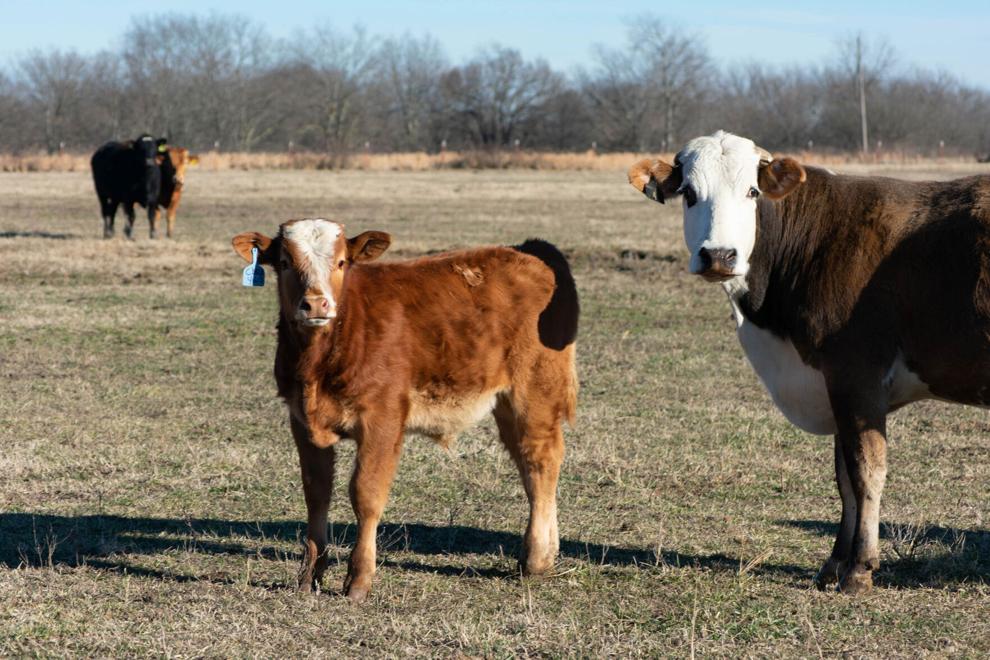 COVID Complications
For many, the success of that first weekend's sales would have been cause for complacency, but for the Dorsey's it was a sign to work harder.
"We got in before the whole COVID thing got crazy, but then our first weekend we basically sold out of beef," Nichole said. "We were like 'Oh, were going to need more.' We started finding other USDA inspected facilities and going across state lines just to get our steers processed."
Outsourcing the beef processing to more than one plant caused some challenges for the new business.
"When you're doing that, you're getting facilities where they cut the meat their way. So some of our T-bones are huge, and then we have other T-bones that are tiny," Nichole said. "We don't want to sell our product like that. We want to have more consistency so our customers know what they're going to get every time they come to us."
The inability to get reliable processing dates at the perfect time have exacerbated this situation.
"The biggest problem we're finding is that our calves wean off at 800 to 900 pounds, but by the time you get them to finished weight, all the processing plants are backed up," Charles W. said. "They end up finished two months before we get appointments for them, so they're 300 pounds over what you would ideally like them to be at processing."
From the Ranch to Your Plate
The family's ambition and passion is clear. Nearly any free time away from the cattle or full-time jobs is filled by work for D Bar Beef.
"[Nichole] is an RN, I'm a dental assistant. We work full-time and after work were out making orders. We don't have a set schedule," Heather said. "Anything we can do to sell the meat, we do." 
For now, customers submit product requests through the D Bar Beef website. From there, the Dorsey's fill the order with the products they have available and send an invoice. It's a process they're hoping to streamline once processing dates become more reliable and the beef products are more consistently sized.
"We're hoping to set it up where they can just check out online, print the shipping label when they do it and we'll just box it and ship it," Nichole said.
For local customers, orders can be delivered in person or picked up on the farm.
"A lot of my patients are customers now, so I'll go in the morning, grab all the meat and go to work and deliver it," Heather said. "Or we'll meet people after work in Pryor."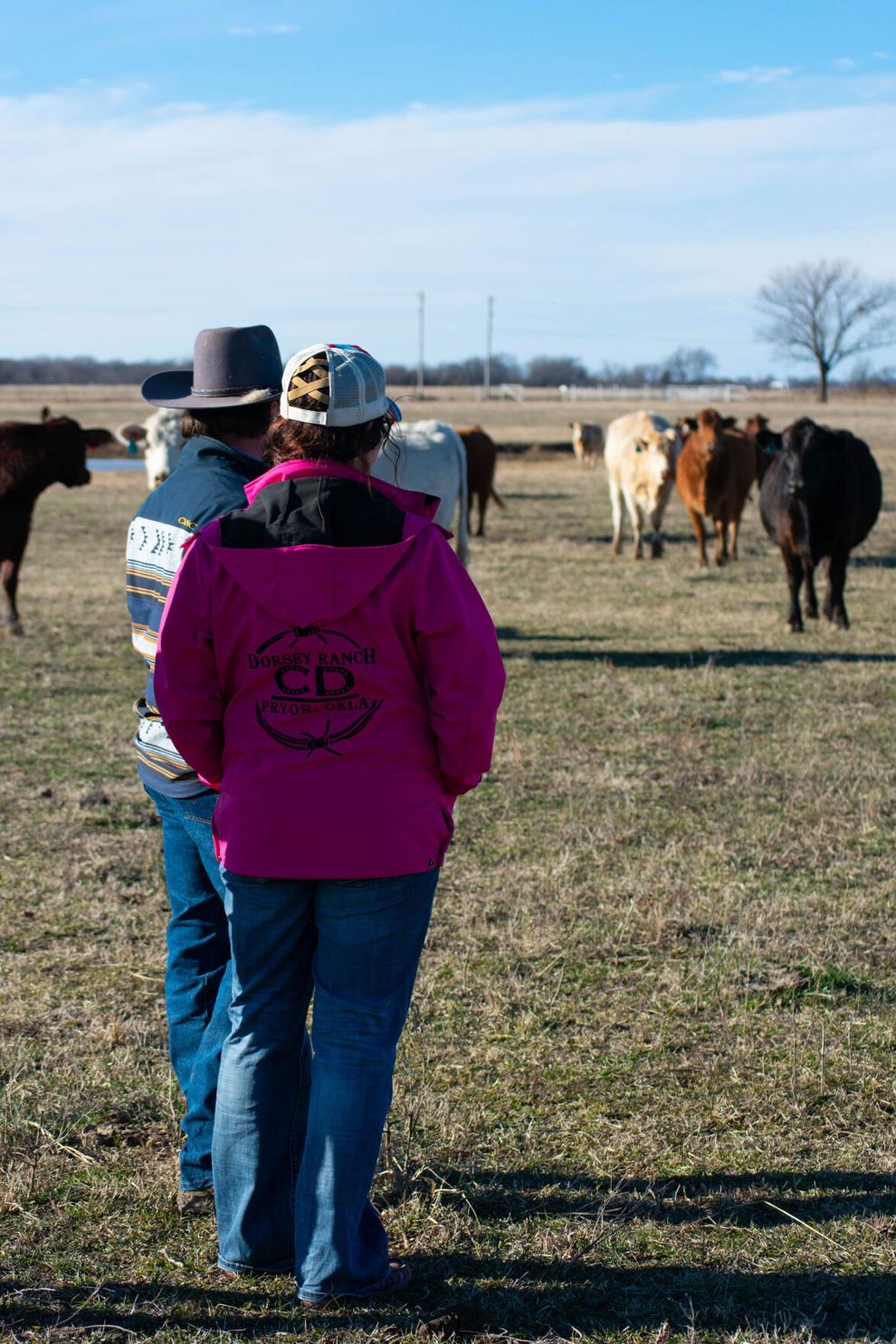 Distance customers receive their products via UPS, something the family was sure to test before putting into action.
"We tested ice packs in a box for a while. We set it outside for 2-3 days to see how long it would last sitting outside in the heat," Nichole said. "We did our first shipment to family so we could see how it was going to be delivered and if it got there on time. Then when the summer months came, it got a little hotter so we started doing dry ice instead."
Widespread Success
Since May, they've shipped D Bar Beef products across the country, as far as New Mexico and Virginia. The family credits their success to the quality of their products, as well as word-of-mouth marketing.
"I've had people say 'aren't you a little pricey?' Yeah, we're going to be pricer than your Walmarts or places like that, because it's quality," Nichole said.
The Dorsey's say once people try the products, they're hooked.
"Everyone that does eat it, they're like 'Oh my gosh, it's so tender,'" Heather said.
The Dorseys also take advantage of social media, and work with other local businesses to create specials centered around holidays and other festivities.
"For Christmas we did around 17 baskets with our summer sausage and cheese. We got with a shop that makes different flavors of local cheeses,' Nichole said. "We're hoping for Valentine's Day to do a basket with wine and cheese for date nights."
Looking to the Future
Despite hitting the ground running nearly a year ago, the Dorseys show no signs of slowing down. They've got blueprints ready to start construction on a processing plant, where they'll remain USDA inspected and have more control over their products.
They're also gearing up for the inclusion of Akaushi genetics in their products.
"Right now we're just using our normal genetics," Charles W. said. "When we get that Akaushi in, that's going to be a totally different, higher end restaurant we'll be seeking."