In Mount Vernon, Missouri, Rockin' D Leather brings to mind images of an Old West leather shop and saddlery, where Dean Woody makes custom boots as well as gun holsters, horse tack and other leather goods.
"I got an itching one day to learn to make boots," Woody said, explaining he worked 19 years in a shop doing boot repair. When that shop closed, he decided to start out on his own.
Since Rockin' D Leather opened, business has exploded and Woody and wife Terri have gotten increasingly busy. Within the first five months of the shop's opening, they had to triple the size of the shop.
He explained the shop operates on the motto that they will "build anything as long as it is legal and ethically right."
The specialty at Rockin' D Leather is custom boots.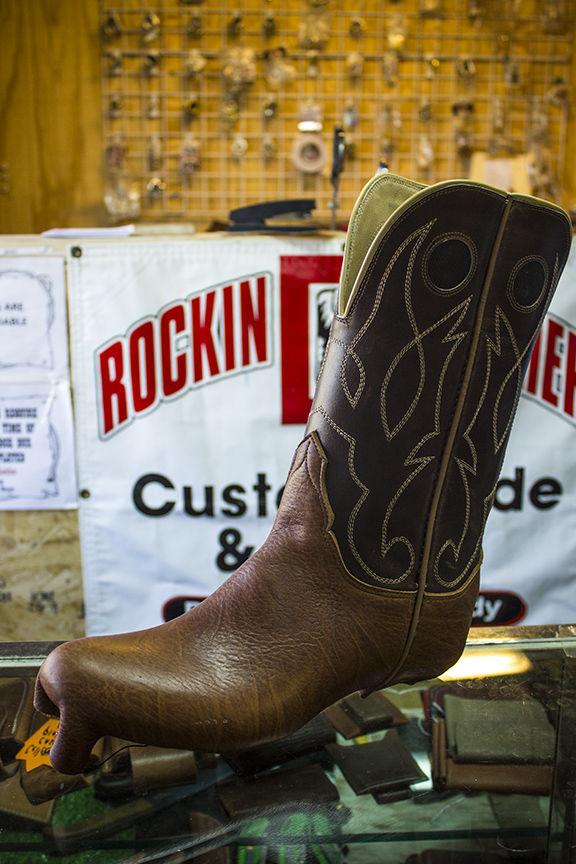 "I have to personally meet with every customer," Woody said, explaining he custom fits boots to each foot and does measurements on the customer's feet and calves.
Most people have different-sized feet, he said, so the fitting is important. He makes a left boot and a right boot rather than making an identical pair.
He also works with each customer to choose style of the toe and heel, material, color, sole and stitch pattern.
"Every one of them is custom," he emphasized, adding all the material is hand cut and he's made items from bull hide, wild boar, elephant, ostrich and javelina.
"The sky is the limit on what we can build boots out of," he said.
Woody said all of the stitch patterns for boots are done without the help of computers. Customers can give Woody their ideas for stitch patterns and he will blend them into the boot design, or he can design a stitch pattern if the customer doesn't have a preference.
"The hardest part of what I do is to get a vision in my head and put it on leather," he said.
Woody also said the gun holster portion of his business has drastically increased in the last six months.
At Rockin' D Leather, Terri also makes leather earrings, clutches and purses and does beading for belts, headstalls and other items.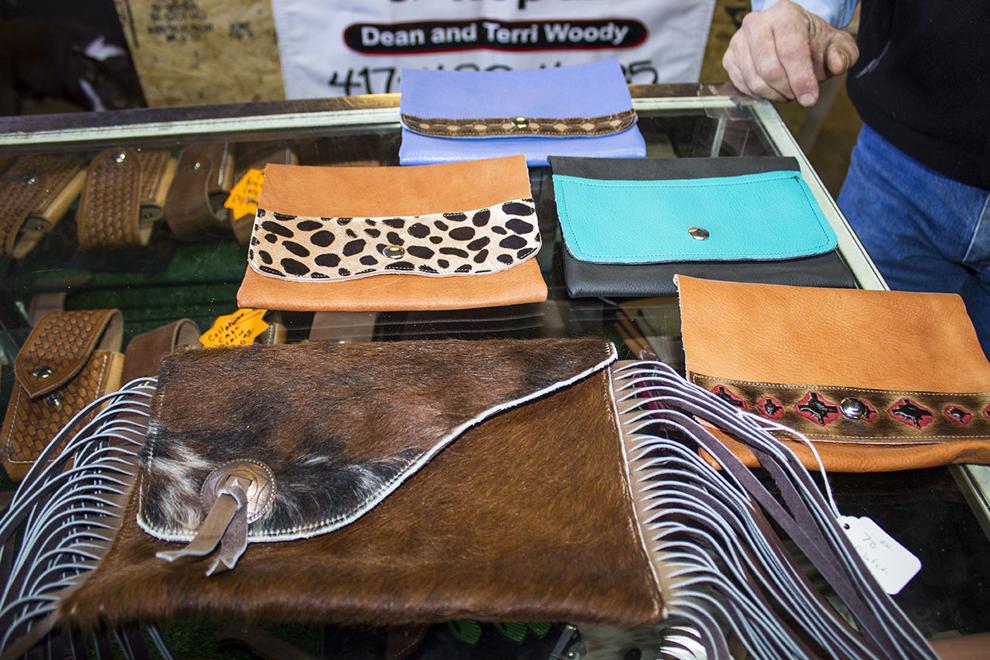 Additionally, Rockin' D Leather is now making and selling Dean's Leather Cream which conditions leather without stiffening and doesn't change the color of the material.
Woody attributed his shop's success to the rarity of custom work.
"Nobody's doing it," he said. "There are only a few repair people around and only three in Missouri who do custom boots."
For more information, call 417-489-4895 or stop by the shop at 114 West Mount Vernon Blvd. in Mount Vernon.