While farmers and ranchers have long lamented the general public's lack of awareness for their food's origins, the food quality and security in the United States that aided out-of-touch consumers was perhaps producers' proudest accomplishment. Today, with COVID-19 complications, agriculturalists across the country have stepped up to the challenge of providing safe, accessible food closer to home.
At Blue Silo Beef, in Halltown, Missouri, the Glassman family was poised in location and production to provide their friends, neighbors and surrounding families with high-quality beef amidst an uncertain food production environment.
"What we do at Blue Silo is unique and different," Kassi said. "In the midst of 2020, it's something has seen a lot more attention as more people begin to eat direct from the farmer."
Ian and Kassi Glassman manage a 110-head Simmental influenced cow-calf operation in addition to Blue Silo Beef and a custom feeding operation at their on-site 900-head capacity feedlot. Their farm store and field-to-finish style operation allows customers from the local metropolitan area to get up close and personal with the origins of their beef.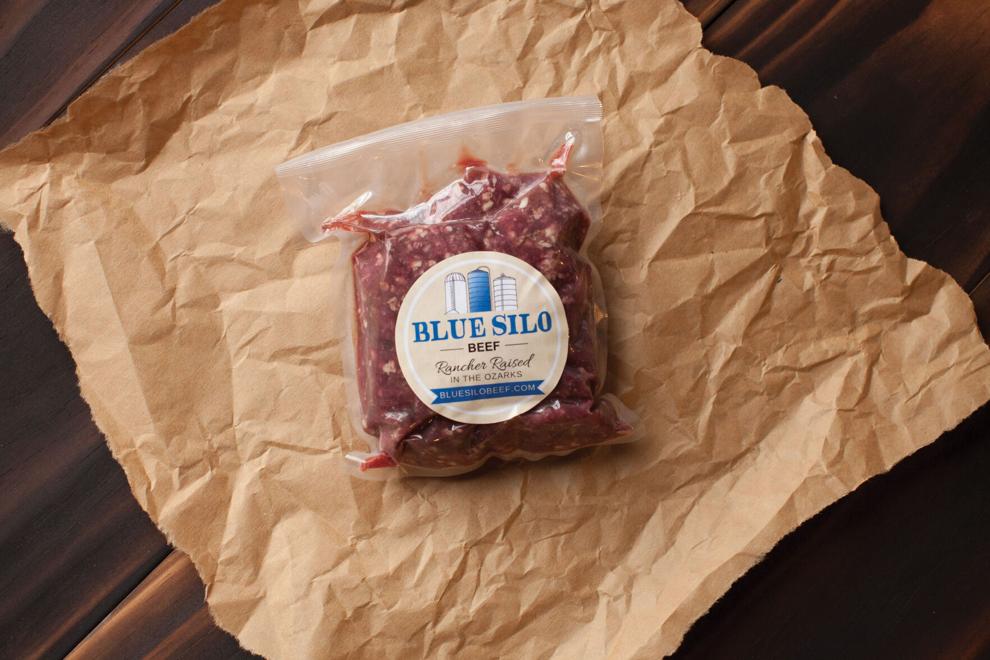 "We're not organic, all natural, or grass finished — those are all terms that get a lot of media attention," Kassi said. "We pride ourselves on being local and committed to feeding families in Springfield and the surrounding communities."
Blue Silo not only provide a value-added outlet for the Glassmans' quality cattle and a premium beef product for choosy consumers, it also help diversify the interests of the Glassmans' farming operation.
"This spring when the feeder calf market, and basically the meat industry as a whole, took a big step back, we still had a variety of options on the feedlot side between purebred operations feeding out bulls and our Blue Silo cattle," Ian said.
Kassi and Ian, who met showing Charolais cattle growing up, manage their farming operations as sole proprietors without off-farm jobs. Their dedication to the land not only gives them time to communicate with Blue Silo customers, it also allows the pair to take on sides of the business that play to their personal strengths.
"I enjoy being in charge of the feedlot and Cassie has the Blue Silo side of things but both sides are intertwined," Ian said. "It gives each of us kind of our own baby project but we can also play off of each other's strengths."
Blue Silo Beef has long been the brainchild of Kassi's side of their family-owned business and years of preparation, on-farm and in the community, allowed her to thrive in an uncertain environment.
"We're in our third summer selling Blue Silo Beef," Kassi said. "I'm really thankful we had two or three years under our belt before the coronavirus effect started this year."
Blue Silo Beef is raised on the Glassman's Halltown farm and then locally processed at a USDA inspected facility in Cabool, Missouri. The Glassmans don't offer shipping on their beef and instead offer a frozen product direct to local beef enthusiasts.
"Working with our processor has been a really fantastic relationship with us," Kassi said. "The reason we love them is they provide consistency of product and packaging for the customer and that was a key for us."
Blue Silo Beef is sold through a variety of outlets, including through local farmers markets, for pickup at set weekly locations and through the store on site at the Glassman's farm every Sunday from noon to 4 p.m.
"We have a great website set up that allows the public to shop online and then we do grab and go deliveries," Kassie said. "So what that looks like is a set date and time, either weekly or every two weeks, where we meet customers at select locations in the surrounding communities to hand out prepaid online orders."
Kassi tries to keep her pricing consistent for Blue Silo Beef, a feat that was particularly difficult in the early days of the pandemic when prices were surging. Today, she offers her product primarily in bundles, or halves, wholes, quarters and eighths with a flat fee for processing.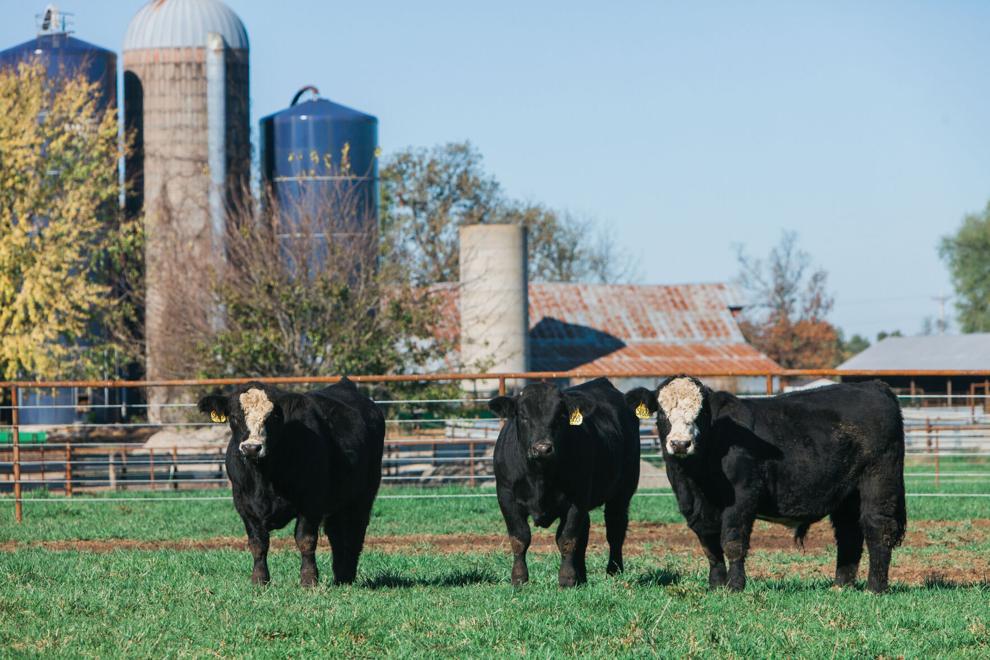 The strategy not only makes Blue Silo Beef more customer-friendly, it has also aided in pricing for a business where sales have expanded dramatically in the last year.
"Last August I think we slaughtered three head, but this year we have been taking anywhere between eight and 10 per month," Kassie said. "There's been unbelievable demand and we're very grateful for that."
The change in demand has also changed the Glassman's foundational herd of cattle, moving them from a mostly purebred-based operation to a more commercially focused hybrid.
"We're used to eating beef that we raised, but I think this concept is so foreign to so many people," Kassie said. "You hear people being worried about this antibiotic or that hormone and I think not only does feeding people count, but also having a platform to educate people in your community."
Kassi said she frequently has the opportunity for "teaching moments" with customers about tough topics like the balance between a consistent vaccination schedule and antibiotic usage or their farms choice to produce grain-finished beef.
The Glassmans' location, only about one mile off of Highway 44, has allowed customers from near and far the opportunity to buy their beef straight from the source and get up close and personal with the reality behind raising cattle.
"We've been open every Sunday since March with the exception of a few Sundays where we have been completely sold out," Kassie said. "We have a sign out by the road and a good presence on Facebook, but consistency has been key in maintaining the store."
The Blue Silo side of the Glassman family farm business has been a very positive product of a difficult time in the cattle industry and Kassi said she's incredibly grateful for the communities continued investment and support in the family's hard work.
"When people come to us they're ready to buy," Kassie said. "And that's incredible because not only have they invested the time in coming to see us, but it's clear that folks enjoy the experience of coming out here."
For more information or to purchase Blue Silo Beef visit https://bluesilobeef.com/.