What once started as a dream to come back to the family farm and make things work became the reality success story for Blakley Family Farms.
Lyle and Rae Blakley of Oologah, Oklahoma, run a successful, small family farm alongside their children, Rashelle, Reighly and Larahmy Blakley.
"Lyle and I were together in class at OSU when Dr. Schatzer talked to us about alternative agricultural practices," said Rae Blakley, wife, mother and business owner. "We knew we would have to find our finances to come back to life on the farm, so we started growing fruits and vegetables."
The Blakleys began by buying vegetable plugs and growing produce which eventually transitioned to planting seeds in their greenhouse.
"With the interest in produce sales, we started a small farmers market in 1996 in Collinsville, [Oklahoma]," Blakley said. "From there we decided we were interested in getting further involved so we attended the first meeting in 1998 for what was the Cherry Farmers Market in Tulsa, now known as the Tulsa Farmers Market. We got our license and started from there selling beef produce and plants depending on the time of the year."
Rashelle, Lyle and Rae's oldest daughter, recalls some of her earliest memories attending farmers markets with her mom.
"Some of my favorite memories are from when I was pretty young at the market," Rashelle said. "I remember being in the back of my mom's long-bed pickup and stacking corn near the tailgate for buyers to look through."
Rae described their business as a family affair and said it has been so since the beginning.
"From the time my kids were little, they helped plant, harvest, feed, water and everything in between," Rae said. "As they got older, I'd let them go to the markets and I'd stay at home to do whatever needed done."
The market has been a great place for the kids to develop life skills, Rae said.
"My children learned how to communicate with others and can speak to people outside of their typical circle," Rae said. "This livelihood has taught them values and hard work. They've learned to be knowledgeable in production agriculture to authentically share the truths and stories of agriculture from the interactions at the markets."
The Blakley operation consists of 450 cows, a small feedlot, a hog farm and a chicken flock.
"My parents own a plant nursery and sell specialty herbs, bedding plants, vegetable plants, and produce," said Reighly, Lyle and Rae's youngest daughter.
The farm is diverse but consistent to what has been successful over the years, Reighly said.
"Retail sales are only beef, pork and lamb mostly raised from our family farm," Reighly said. "For several years in the beginning, my family just sold partial cuts like quarters and halves. Due to the demand, we eventually started selling individual cuts of meat. All of our meat is promoted as hormone- and antibiotic-free and all natural.
"My parents are the longest-selling vendors at the Tulsa Farmers Market," Reighly continued. "They have been marketing and selling produce since the market started."
Kim Allen, a family friend and customer, described the family as well respected. They have a rich history in the community having all been through Oologah Public Schools, Allen said.
"Their name is associated with quality," Allen said.
"Rae is such a hard worker, and Lyle is so smart," Allen continued. "They have so many connections from so many different facets in their business."
They are notorious for donating items to local functions and are great attributes to the surrounding community, said Kadie Smith, Oologah agricultural education instructor.
"They host field trips to their farm for students to see agriculture on a small operation production," Smith said. "They are actively involved within our local community and across the state. They are the biggest supporter of our [Oologah FFA Chapter] program and are actively involved in everything they can be."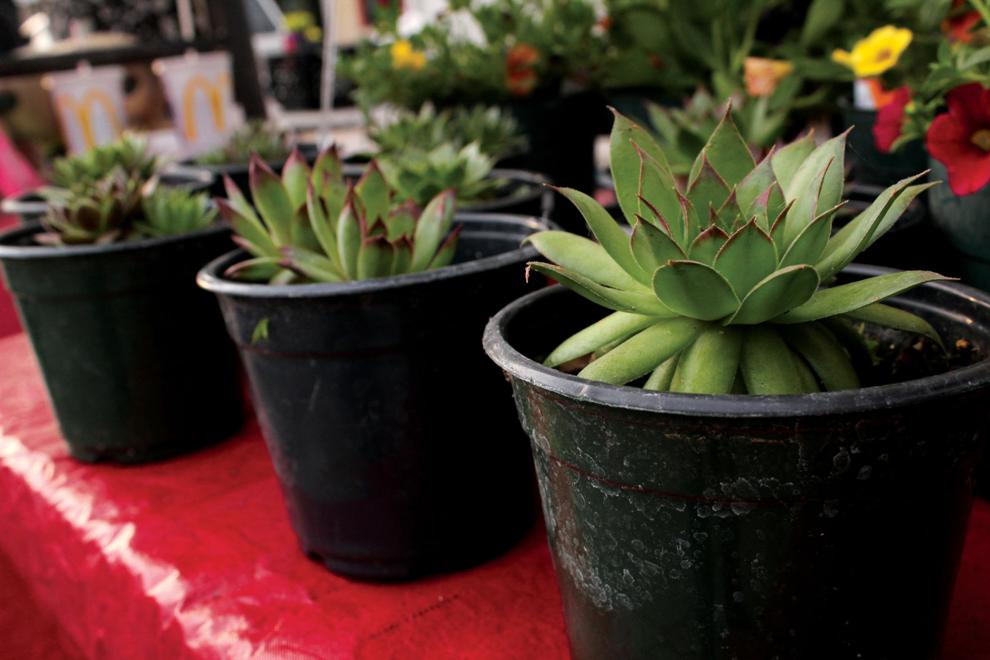 Smith said agriculture needs to be promoted in a way that is educational to others.
"As an ag teacher, my soapbox is advocating for agriculture in whatever aspect that may be," Smith said. "They are the perfect example of the family farm and general use of agriculture."
Smith said their children have been exposed to diversity in agriculture.
"These kids have seen every avenue of a [Supervised Agricultural Experience] —entrepreneurship and ownership, placement and even research — learning what works and what doesn't in their business," Smith said.
The Blakleys do an outstanding job advocating for the family farm, Smith said.
"What sets them apart is their family structure and commitment to transparency about their products," Smith said. "They have high quality products, great connections, outgoing personable people and a continued open-door policy for their products. They have created quality relations with their customers, and that continues to play a role in their success."
Their business is loyal and local to the county and community, which people appreciate, Smith said.
"They are committed to good, homegrown quality," Smith said. "They believe if it wasn't good enough for their own family to eat it or keep it, they don't sell it."
The quality of products they produce goes to show how much they care, Allen said.
"As a customer, I have no doubt that what I'm purchasing is a safe, high-quality product for my family," Allen said. "People know that the goods they are receiving are the utmost quality for a fair price."
Allen said small farmers have a vital role in the transparency of how the products were produced and even more so when relationships are made.
"I know the family personally," Allen said."I know how hard they work, and I see the dedication to their products. Also, they are eager to help others, and I appreciate good customer service."
Allen said people trust them because they take pride in everything they do.
"I believe they do the right things for the right reasons," Allen said. "They've been through the good and bad with the struggles of agriculture, but they have instilled in their family that this is a way of life."
Allen said they are the ideal farmers market vendors.
"They are the poster family for local farmers markets," Allen said. "They believe in the farm-to-table mission."
Upon reflection, Reighly said her lifestyle is wholesome and rewarding.
"Everything about our life in production agriculture is fulfilling," Reighly said. "At the end of the day, I know we have happy customers, and that makes me feel like we did a good job."
They are businessmen trying to sell their products, but also make the conscious effort to make genuine relationships with customers, Reighly said.
"I am proud of my parents because they have worked hard to have a successful business, farm and ranch and have passed on their work ethic, determination and passion for agriculture to myself and my siblings," Reighly said.
(Laura Wood is an agricultural communications student at Oklahoma State University.)