With over 60% of the 2021 Kansas corn crop already in the ground, farmers are beginning to see the results of a timely planting without flood-level rains soon after.
While a successful first-planting of corn doesn't sound like a lot to ask for, many fields required multiple plantings for corn in both 2019 and 2020.
 "We usually start planning around mid-March, but this year we were two weeks delayed," said Chad Epler, Columbus farmer and Kansas Corn Growers Association board member. "Soil temperature and moisture kept us out of the fields until we got a break to plant the last day of March and into the first part of April."
Alongside a successful first planting, the truly exciting factor for most producers with corn already in the ground in Southeast Kansas, has been the emergence numbers.
"In talking to the coop agronomy guys, our county has averaged around 98% emergence and personally, we've seen about 99% emergence," Epler said. "That's a big number."
Epler said the high emergence numbers for his family's fields happened across all soil types, whether sandy or clay and that overall field condition was good.
"We had places where the soil was damp and a little bit heavy, but for the most part the ground worked really nicely," Epler said. "We want as nice of a seed bed as possible so we normally run a field cultivator and then a harrow. It takes a little bit more time but we think it's worth the extra effort."
Even with the extra effort, Epler said a consistent stand of corn with quality yield was difficult to achieve in years prior.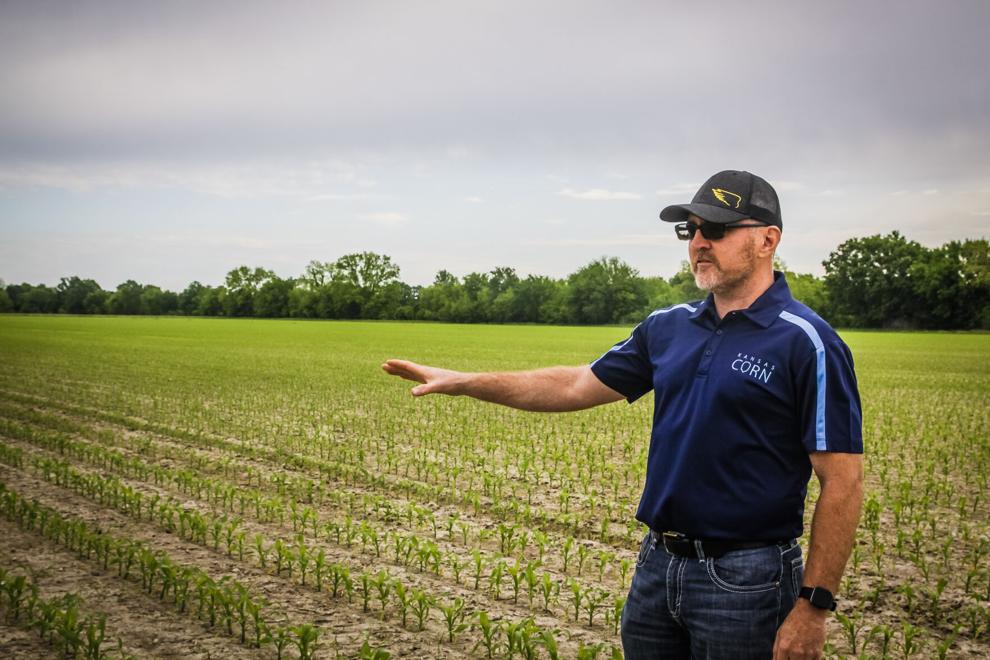 "Emergence has been the trouble in the last two years," Epler said. "When we would plant, in two days, there would be two inches of rain in an hour and we ended up replanting twice."
In 2020, Epler said fast, driving rainstorms pushed corn deeper into the soil, causing the corn to attempt emergence sideways or upside down, leading to necessary replants for a consistent stand.
Today, with corn out of the ground on all of Epler's fields, he's cautiously optimistic.
"You can go out to the field and see it all rowed up," Epler said. "You can see how much corn potential is setting there, and while we're a long way from the grain bin, our biggest problem in the last two years has been from the time you planted to that it gets to V5 — so there's hope."
Even with quality corn stands and potentially high yields, there are still potential challenges lurking along the horizon.
"I think that with the commodity prices and the yield potential that's out there — we could have a pretty nice year," Epler said. "On the flip said of that, input costs, especially fertilizer have nearly quadrupled, so our profits won't be nearly as nice as they might seem just looking at commodity prices."
Thanks to his position with the KCGA, Epler said he feels like he has a better understanding of the avenues corn marketing and exports can take in order to open up more widespread markets for the commodity.
 "We have to find ways to expand those marketplaces," Epler said. "Before I started with the Kansas Corn Growers Association, I just thought that policy would be made with our best interests in mind, but if we want government policies that truly fit us, there has to be farmer input."