Strong planning and favorable growing conditions have led to a promising start to corn harvest for Miami, Oklahoma farmer Brent Rendel.
"We planted in the first part of April," Rendel said. "For the early part of the growing season, it was pretty decent. We had good conditions and we were able to get our fertilizer on whenever we wanted it."
Rendel said unlike the past few years, spring rains came at a good time, and weren't so heavy they damaged the crop.
"In the last couple years, we've had way, way, way too much water," Rendel said.
Despite some early heat stress in June, the weather took a turn for the better as the corn reached a critical growing period.
"Fortunately, just as the corn started going into reproductive mode, it started picking up some rain and the temperature started coming back down," Rendel said. "We've had a very favorable growing season overall."
Rendel said cooler summer temperatures helped the corn grow slower, leading to a stronger harvest.
 "The hotter it is, the more it grows," Rendel said. "And the cooler it is, the slower it grows. And you might think you want it to grow and grow. But if it grows really fast, it gives up grain for height."
Cooler nights have been especially beneficial in helping the crop progress, Rendel said.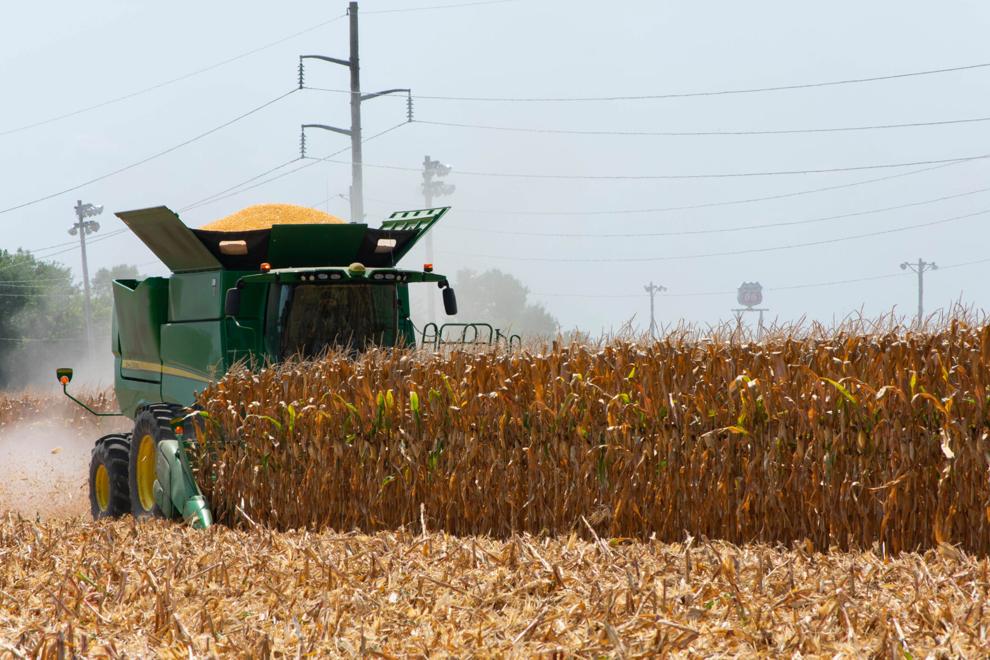 "If it stays hot and humid at night, that plant is hot and it can't get comfortable," Rendel said. "It's just like us whenever we go to bed. You don't want to be all hot and stuffy. You want to be cool and relaxed to get a good night's sleep. Well, that's what that corn plant does. If they can get a good night's sleep, it's ready to go the next day. It's converted some sunlight into energy and it's ready for another day."
Early planning helped Rendel avoid the supply chain issues some producers faced.
"Just about everybody orders seed in the fall, and I didn't have any problems with getting seed this year," Rendel said. "With herbicides, insecticides and fungicides, there were some supply chain issues. I order all of my supplies in the fall, so it was before everything went crazy. Prices were normal to actually a little low."
In season purchases did see a substantial price increase, Rendel said.
"For instance, fertilizer," Rendel said. "We made some early season purchases in the winter. But whenever we had to make some more in season purchases the price of triple It went from below average to well above average price."
Rendel typically plants corn with a longer maturity in the hopes it will pay off.
"Later maturity corns will yield more in a good year," Rendel said. "In a hard year, the shorter maturity corn will yield more. But I'm going to plan for good years, and hope it works out. And that longer maturity means that corn plant is working more days to get to the end. I've got more days of opportunity to build."
While only three days into harvesting his 1,400 acres of corn, Rendel is optimistic about his yield and quality after a strong growing season.
"We just got started, but our yields and quality are showing about 20 bushels per acre above average," Rendel said. "And we won't know until we get there, but I think we've got better corn coming."