The Crowder Aggies are already off to a running start this school year with the seventh annual Roughrider Scholarship Rodeo. Proceeds from the professional rodeo are used to support the Crowder agriculture students in contests and other activities.
The festivities kick off with the Roughrider Rodeo Street Dance at the Williams Agriculture Building on the Crowder College Campus on Thursday, Aug. 22. The dance is scheduled for 8 to 11 p.m. and will feature live music from the Boston Mountain Playboys, a band from northwest Arkansas that plays Red Dirt, country, Southern rock and blues music.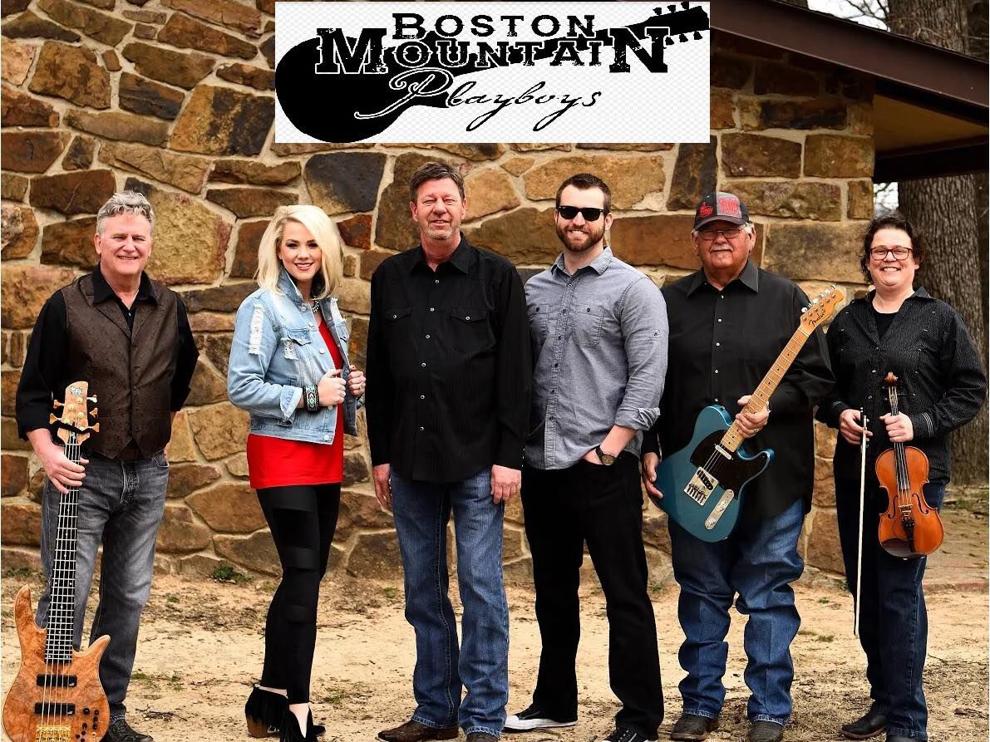 More information on the street dance can be found at https://www.facebook.com/events/510170313055533/.
The Roughrider Scholarship Rodeo will be held on Friday and Saturday, Aug. 23 and 24. Mutton bustin' will begin at 7 p.m., and the rodeo will begin at 7:30 p.m.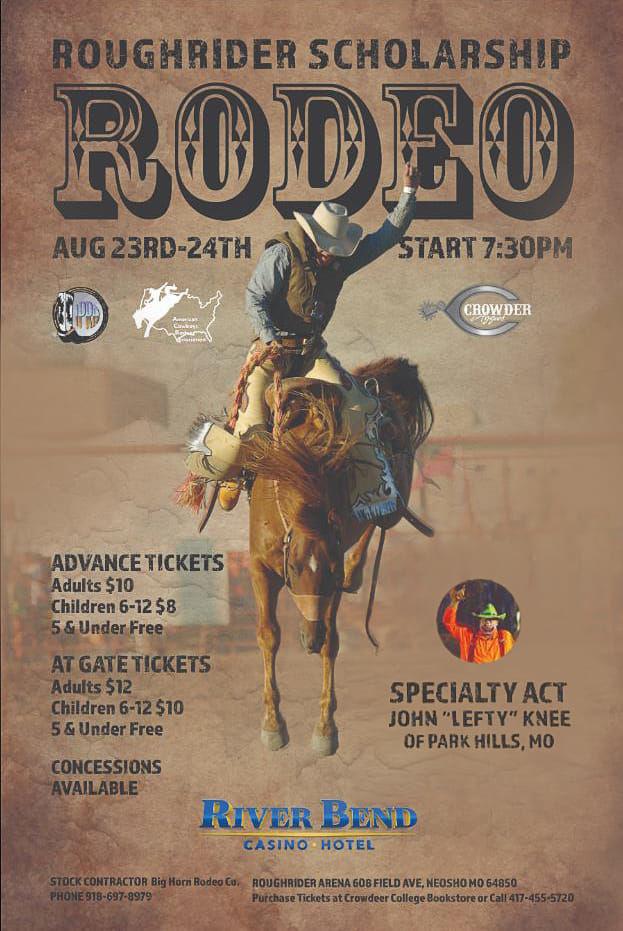 Funnyman John "Lefty" Knee of Park Hills, Missouri, will be featured as a specialty act.
Advance tickets are on sale at the Crowder College Bookstore. Cost is $10 for adults and $8 for children ages 6 to 12. At the gate, tickets are $12 for adults and $10 for children ages 6 to 12. Children ages 5 and under are free.
The rodeo will be held at Roughrider Arena, 608 Field Ave., Neosho, Missouri.
For more information, visit the Crowder Roughrider Rodeo and Arena Facebook page.