It's difficult to find a more dedicated employee and trusted friend than a good cowdog.
For more than 25 years, David Mahurin's family has used working cattle dogs as an on-ranch tool. Today, the pursuit of the perfect pup is a pastime that has transferred from David to his daughter, Abby, and sons Seth and Gavin, as they compete in national trials across the United States.
"We've always used dogs on our farm and ranch," David said. "We background cattle and have raised cattle for my entire life."
David, who owns a cattle and custom farming operation south of Thayer, Kansas, initially began breeding and training border collies to work alongside him in his day-to-day chores.
"When the calves first come in they haven't been weaned for very long and they haven't learned to come to the bunks to be fed yet," Abby said. "Dad uses the dogs to go out and bring in the calves, especially when we've just gotten a fresh load in."
Soon, David's best dogs began to make the transition from lowly hired hands to expert cattle wranglers and he sought out guidance from other border collie breeders and enthusiasts.
Five years ago, David began trialing with a few of his best-trained companions and discovered a network of friendships to be made with fellow dog trainers across the nation. Today, he serves as the National Cattledog Association President.
"The National Cattledog Association really focuses on the dog's ability to work with cattle," David said. "Our trials have several different levels of expertise with some trials focusing on exhibiting dogs completing day-to-day ranch tasks, like helping a horseback trainer."
The Mahurin family owns a wide variety of elite border collies, some born and raised in their own backyard and others trained by close friends from Montana to England. Their success training has led to a variety of titles for all the family members, with Abby most recently claiming a championship in the Mountain States Stockdog Association with her dog, Reba.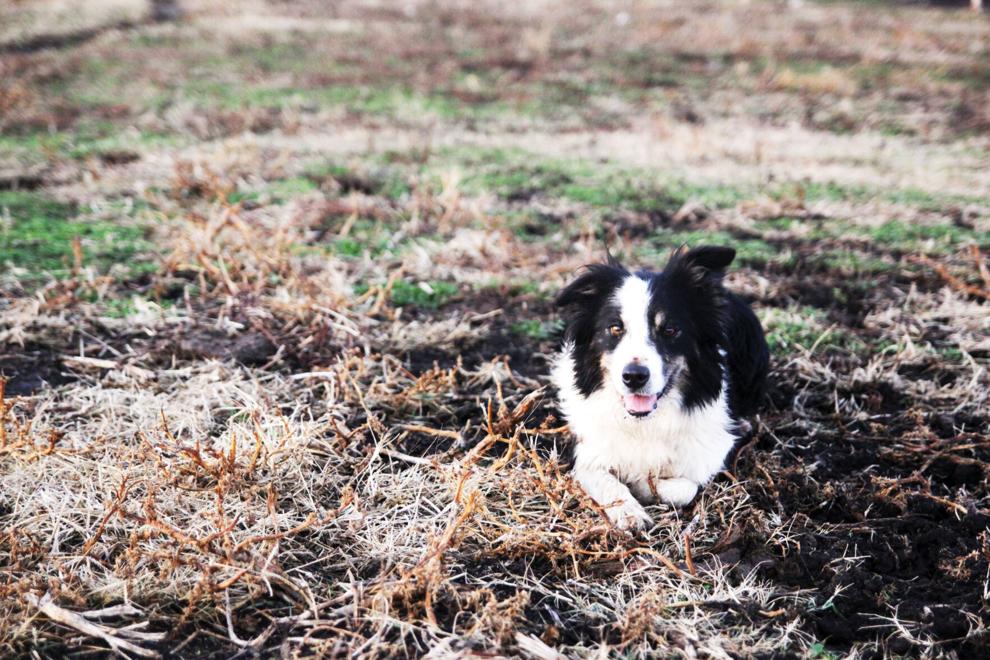 "We just take everything — their genetics, mindset and natural ability — and we work with that to get the best results," David said.
Many of the Mahurin's past champions have found new roles as mothers and fathers of a new generation of elite stockdogs in the family's kennels.
"We do breed and raise our own dogs and from the time they're around eight weeks old we start their training, mostly by just playing with them and socializing them," David said. "They're so intelligent that it's often said if they aren't socialized by the time they're four or five months old, they have the capacity to go completely feral."
Abby and Gavin especially have found socializing and training the new puppies in their area of interest, often taking a break from homework and chores to spend some time teaching in the barns.
"When the puppies are really little, you can already tell which ones are going to want to work based on who's the most outgoing," Abby said. "The puppies who are wanting to go out and do stuff typically turn out a little bit better."
While it's nice to compete at the upper echelon of stockdog breeding and training, David said the family's purpose at its most basic level is caring for the dogs and giving them the opportunity to perform an exciting new job on the farm every day. The trials themselves are just an outlet to meet likeminded friends and engage in some good-natured competition.
"We're all about the dogs," David said. "Even if they don't have what it takes to be competitive or work full time on a ranch, we want them to have the best possible homes."
David said their family enjoys helping buyers of puppies and border collie enthusiast friends learn how to focus and train young stockdogs so they can perform to the best of their abilities. As far as guaranteeing a handy helper on the range — well, that takes a very special kind of dog.
"You can't make a dog want to work," David said. "It's all in their mindset — they have to have the heart for it." 
For more information on the National Cattledog Association visit https://nationalcattledog.com.