The southeastern city of Longton, Kansas, has just over 300 people and a growing vision for the future of rural, agricultural communities that begins at home.
At Longton's Elk Valley High School, students from across the state are invited to experience rural living and an in-depth agricultural course schedule designed to return skilled agriculturalists to America's heartland. Titled "The Ag Experience," the program is one agricultural science teacher Chris Johnston has spent most of his life preparing and developing.
"When I was in college, I started trying to think about how to better my small hometown and bring more people in because as a kid our ranch could never keep help," Johnston said. "I thought about what we could do as ag educators to get kids to come to these areas — education with a rural revitalization component."
While Johnston's initial plan was developed for his hometown in western Oklahoma, his plan was perfect for the small community surrounding Elk Valley High School — proved in the first few years spent perfecting his curriculum with local students.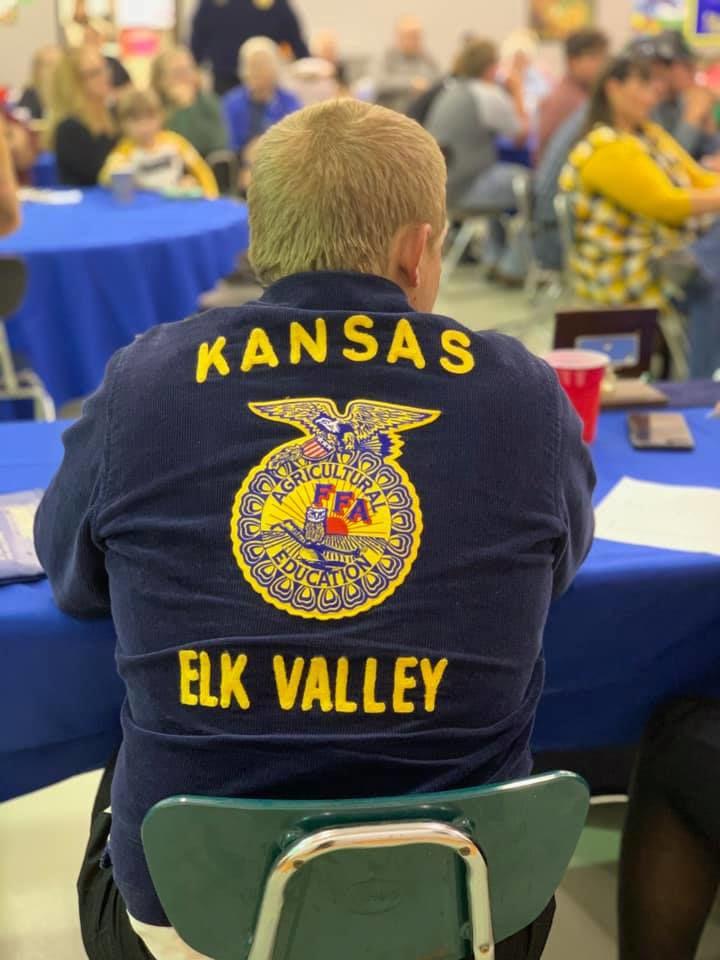 "It kind of started as my idea nest egg," Johnston said. "I never would have thought I would be implementing it here in southeast Kansas, but it happened that way and I would never change it because of the growth I've been able to witness here in these students."
Johnston's self-made curriculum focuses on concept-based learning, hands-on interactions and assessing his individual students' needs using Gardner's Multiple Intelligences.
"If a kid is spatial-visual, they've got to see it and using interactive quizzes or drawing out diagrams in the shop can be good ways to help them learn," Johnston said. "I'll teach a lesson 17 different ways to fit all 17 kids in my classroom if it will help them learn the concept."
The effect is a learning experience that allows students to gain a deep, skills-based impression of agriculture they can carry with them into a variety of career fields.
"When you first come in, you know what the process is but you don't know everything that goes into a profitable and well-balanced operation," student Malcom Raynor said. "This gives you an opportunity to put things together and witness the outcome instead of just reading about it."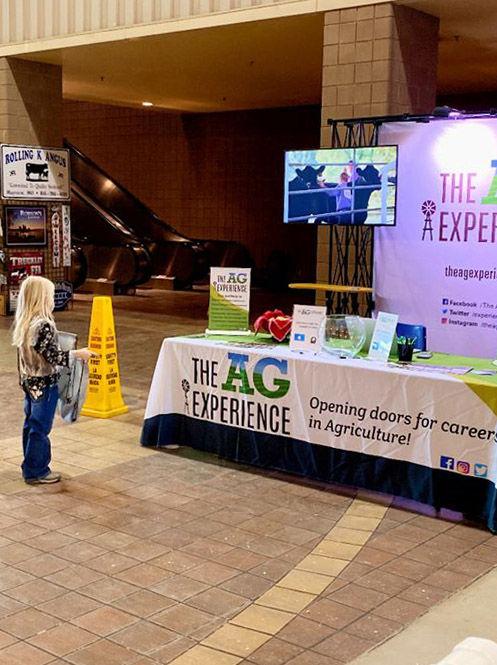 The effect is one many of the students in Johnston's program can attest to.
"I didn't expect to learn nearly as much as I have through these classes," student Fait McElroy said. "When I went in, I didn't know much about agriculture as a whole but when I came out as a sophomore, it was all different to me."
The curriculum used in The Ag Experience is one that has evolved over time through experiences in the Elk Valley classroom and works especially well with students who learn differently from a traditional classroom setting.
"There are kids who literally couldn't sit still in an English class and write a paper on Shakespeare but in an agriculture class writing about animal diseases they're engaged," said Elk Valley Board clerk and The Ag Experience public relations coordinator Diana Stroble. "Both subjects are important but the method makes a difference from student to student."
The outside-the-classroom component of The Ag Experience is key to the program's success. Students are able to learn skills not only with local farmers and ranchers, but can express their studies on their own livestock as well.
"Every one of the kids has a unique Supervised Agricultural Experience project," Johnston said. "Most of the kids have livestock projects because our interest as a whole is in livestock but we have other projects as well."
In Practice
To date, The Ag Experience has been open to Elk Valley students and a few semi-local transfers able to drive to the school. In the upcoming school year, the program's doors will be open to students across the state.
After an application process, high school students from more urban areas like Kansas City or Wichita can apply to live in Longton three nights a week, participate in Elk Valley's in-depth agricultural programs and spend their outside-of-class evenings working on their SAE projects, interning with area producers or doing local activities like hunting and fishing.
"People are leaving faster than they are coming back to rural areas," Johnston said. "The idea was to help maintain the school, the rural area and bring back some kids into the population and agriculture industry that we desperately need."
Students involved in The Ag Experience will graduate from Elk Valley High School while also being able to stay at home with their families four nights a week and living the other three in a converted hotel owned by the school, alongside their teachers.
"We want to reach the kids who desire to interact with agriculture but don't have an outlet to do so," Stroble said. "Those are the students we are encouraging to come."
The program hopes to fill much-need skilled agricultural labor positions in rural communities by educating and training students with an interest in agriculture in an environment that allows them to experience a rural lifestyle.
"Right out of high school we want our students to have opportunities whether they continue their education or go straight into the workforce," Johnston said. "We've laid the groundwork with local producers for internship experiences so that the kids will develop the skills they need to succeed."
When representatives from The Ag Experience traveled to livestock shows and fairs across the state, the reactions they received from interested students and agriculture advocates was overwhelmingly positive.
"We were overwhelmed by the initial reaction to the program," Stroble said. "Explaining our goals, our program and the opportunities some of these kids are getting had an emotional impact on the people we presented this to across the state."
Within the community, the reaction has been similarly positive, with members helping to raise funds to offer room-and-board scholarships to the first wave of The Ag Experience students.
"The community support is outstanding as well," Johnston said. "Anything we need, the community is always ready to step up and these kids are well deserving of that support."
Overall, Johnston said the school saw a need for new, younger members in rural communities who could contribute to the area's agricultural and social needs, as well as filling the void for agricultural producers and operators.
"Obviously as an educator, you always want your kids to grasp the concept you're teaching, but my main goal for these kids is that when they leave my classroom every day they're better people when they walk out than they were when they walked in," Johnston said. "I want them all to be the type of citizen that I would not mind at all to interact with every day."
For more information or to apply for The Ag Experience, visit https://theagexperience.com/.