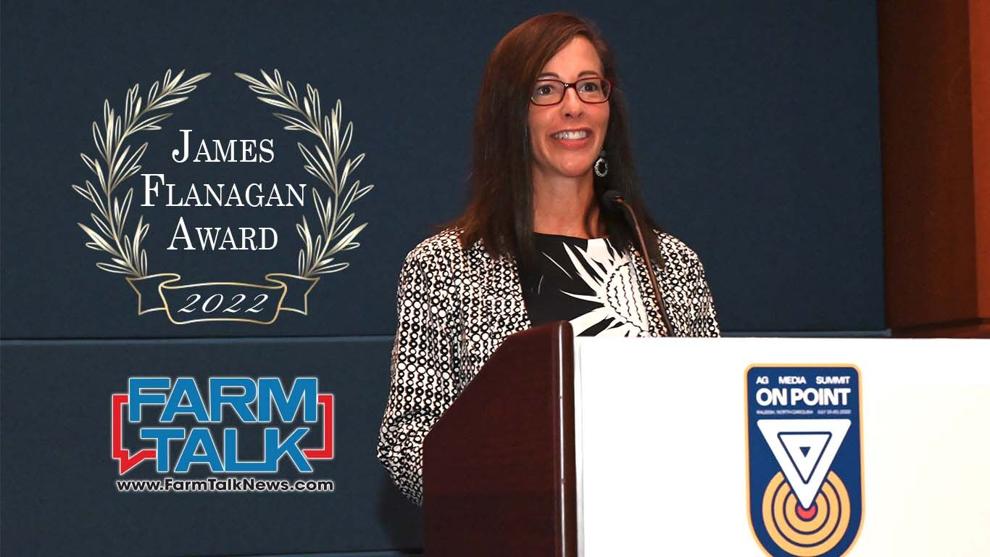 Livestock Publications Council, an international organization for the livestock communications industry, recently announced its selection of Farm Talk as the 2022 James Flanagan Award winner during last week's Ag Media Summit.
The James Flanagan Award gives industry judges access to examples from three years of printed publications, in this case from 2019 through 2021, to examine and determine the rate of growth of the publication's overall content and design. The award acknowledges only one winner as most improved, with winners in 2020 and 2021 of the Angus Journal and American Quarter Horse Association World respectively.
"I'm excited that Farm Talk's redesign in 2021 and our overall content qualified us for this award," said Farm Talk editor Raney Rapp. "We've worked to improve our publication year over year and are seeing the results of those improvements."
Farm Talk's redesign included updated column headers, page headers, fonts and overall page design as well as updated livestock, commodity and hay markets. Additionally, Farm Talk's website will receive a small makeover in 2022.
"We will keep working to improve the experience and education our readers get with Farm Talk," said Farm Talk publisher Robin Phelan. "We're proud to have been recognized for the progress we've made so far."