After eight years of service with the Marine Corps, including two combat deployments, one might think retiring from the military would be a chance to rest and recoup. But for Travis Appel of Springdale, Arkansas, it was a chance to explore his other passion: market gardening.
"I enlisted as an artilleryman and did that for four years," Travis said. "I did that for four years, did a deployment to Iraq for 10 months and then re-enlisted. I did what they call a lat move into a different job, so the next four years I was a 0321 reconnaissance Marine."
Wanting to settle down, Travis ended his service in 2012 and moved back to his hometown with his wife, Ashley.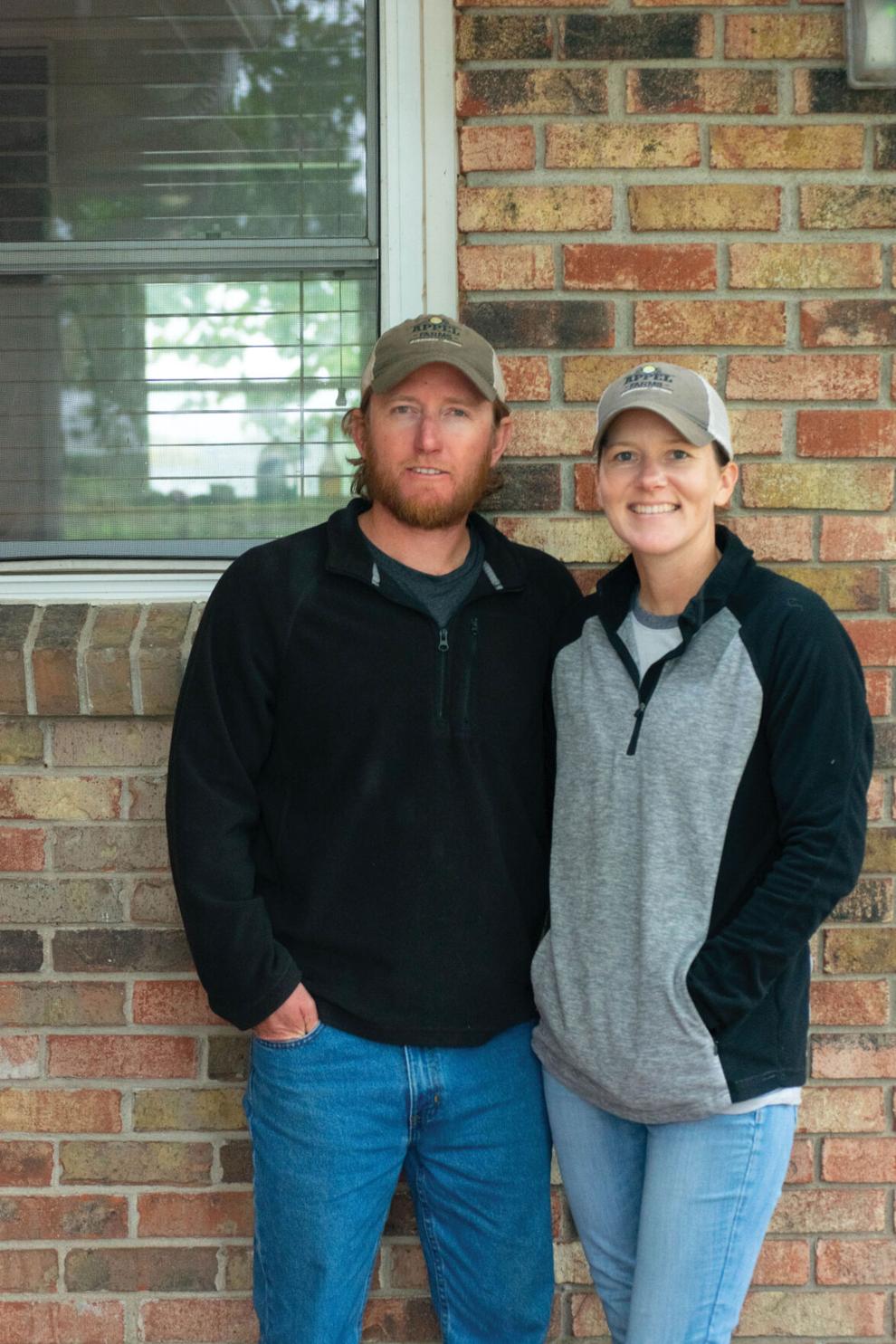 "Travis went back to college after the military," Ashley said. "He had two years left, and when he went to the university this wasn't the goal. He was in the horticulture department but it wasn't to be a farmer. He was going to be a greenskeeper."
An internship through the University of Arkansas changed his path completely.
"I ended up meeting a guy while I was there, David Dickey," Travis said. "I did my internship with him and fell in love with growing vegetables and fruits, and decided that was the path I wanted to take."
Today Travis and Ashley, along with their three boys, own and operate Appel Farms.
"We're a market garden basically," Travis said. "We grow a lot of produce through the summer and we sell everything directly to the consumer."
The couple planted their first strawberry crop in 2013 on a half-acre plot. Today, they plant around 35,000 strawberry plants on close to three acres, and have added tomatoes, watermelons and other vegetables to the mix.
"Okra, squash, zucchini, cucumbers, peppers, all that stuff makes up about half an acre," Travis said. "Then we have two high tunnels that are not heated where we grow strawberries or tomatoes depending on what time of year it is."
To be ready for the spring season, the Appels start prepping for strawberries in August.
"We start with getting the plant tips," Ashley said. "We start with new tips and he raises them for about a month."
Before planting, the fields are plowed and the rows are lined with plastic.
"We'll go into planting in the middle to end of September," Travis said. "And then we put out row covers, these big covers that go over the field if it's going to be really cold, like below 10 degrees Fahrenheit."
The strawberries go dormant through the winter, giving the family a break until weeding starts in late February or early March.
The couple utilize integrated pest management practices to maintain their crop.
"We're not organic but we're not conventional either. We're probably somewhere in between," Travis said. "We'll use a lot of IPM where you take certain amounts of the threshold for insect or disease problems."
Ashley describes the practice as being reactive instead of proactive when it comes to spraying.
"We don't want to lose our whole crop because we don't have the capability to put something out there," Travis said. "I don't think the organic movements are very effective in Northwest Arkansas because there's too much rain and a lot of pest pressure."   
Appel Farms offers pick-your-own strawberries, in addition to offering pre-picked options in their storefront.
"We'll start picking in mid-April and then it'll go into the first week or so of June," Travis said. "Then we pull them back out and plant something else in the field."
To facilitate finding good help, Appel Farms has partnered with the Center for Arkansas Farms and Food through the University of Arkansas. Their apprenticeship program partners students with farms to provide hands-on experience.
"It's good for young people wanting to get into farming," Travis said. "They work for the summer and we teach them what we know. And they learn what kind of work it is."
The couple has partnered with the program for the past two years.
"It's kind of a way for him to give back," Ashley said. "That internship he had changed his whole outlook on what he was doing, and so he's able to kind of do that for new farmers now."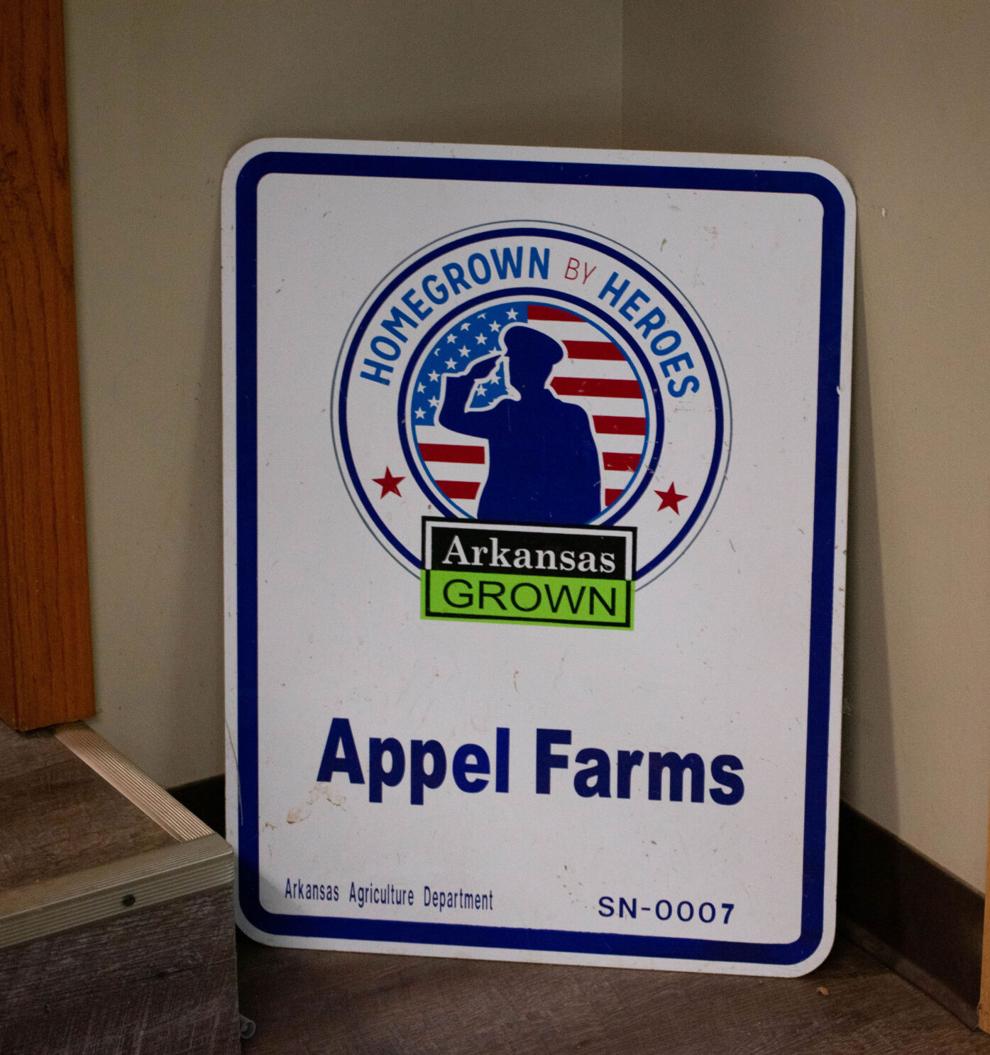 By selling at farmer's markets and promoting themselves on social media the couple has been able to build a loyal customer base. Today, Travis' childhood home serves as a permanent storefront for the farm complete with a commercial kitchen.
"It's so rewarding because we're putting it in the ground and raising it," Ashley said. "We're raising it all the way and then we get to see it go directly to the consumer. We get to talk to that person and have a relationship with the person that's benefiting from that whole cycle. I don't see how it can be more rewarding than that,"
For Travis, the ability to be his own boss is another measure of success.
"My biggest accomplishment is probably just being successful and being able to make it a full-time job," Travis said. "I made that commitment from the start that I didn't want it to be a part-time job. So I just threw myself into it and tried to do it the best way I knew how."
Travis said his experiences in the military help make him a better farmer.
"I think both jobs go hand in hand," Travis said. "There's a lot of dedication and commitment to what you're doing, and you're also serving the community. It's kind of being part of the greater good. You learn a lot of things in the military like work ethic and discipline. How to show up every day and it not being a regular job."
But farming has also made the transition to civilian life smoother for Travis.
"I think it would have been hard to go to another, regular job, you know?" Ashley said. "Especially with his last four years being in recon, that took a lot. So, I think being outside and having that freedom of being outside and then being your own boss and making those decisions yourself, that was definitely a good, healthy transition."
While long hours and hard work could be a deal breaker for some, for Travis it's just part of the job.
"It's kind of like being in the military, I guess," Travis said. "You don't really have days off and you can't really call in sick. You've got things that require your attention and it has to be done, and a lot of times there's nobody else to do it. So, you just show up and be present. I guess it's a challenge, but in my eyes, there's no other choice really. You just do it because that's what's required. And I think that's the kind of mentality you have to have as a farmer. You have to be able to fix things when they break and keep going."