Cattlemen and soil health specialists convened last week for a grazing workshop and ranch tour on Drexel Atkinson's Everton, Missouri ranch.
The day-long event hosted in a collaborative effort with Missouri Department of Conservation, Natural Resources Conservation Service, Missouri Cattleman's Association and MFA Incorporated, allowed attendees to listen to nationally recognized speakers while witnessing the principles described at work on an area farm.
The workshop primarily focused on cover-crop grazing strategies and pasture plant-life with an emphasis on developing healthy soils. Soil health specialist Ray Archuleta broke down his top contributors to soil health in grasslands, especially with grazing in mind.
Infiltration
Infiltration is frequently mentioned and monitored in crop farming applications, but it may be overlooked during grazing, for good reason.
During soil health specialist Dale Strickler's presentation, he gave the example of a three-inch rainfall. On a field with 95% ground cover, 2.7 inches infiltrated. On a nearby field with only 50% ground cover, 0.9 inches infiltrated.
Examples like those, and by simply viewing neighboring fields after a rainstorm, make it easy to see the difference in runoff between pastureland and crop ground.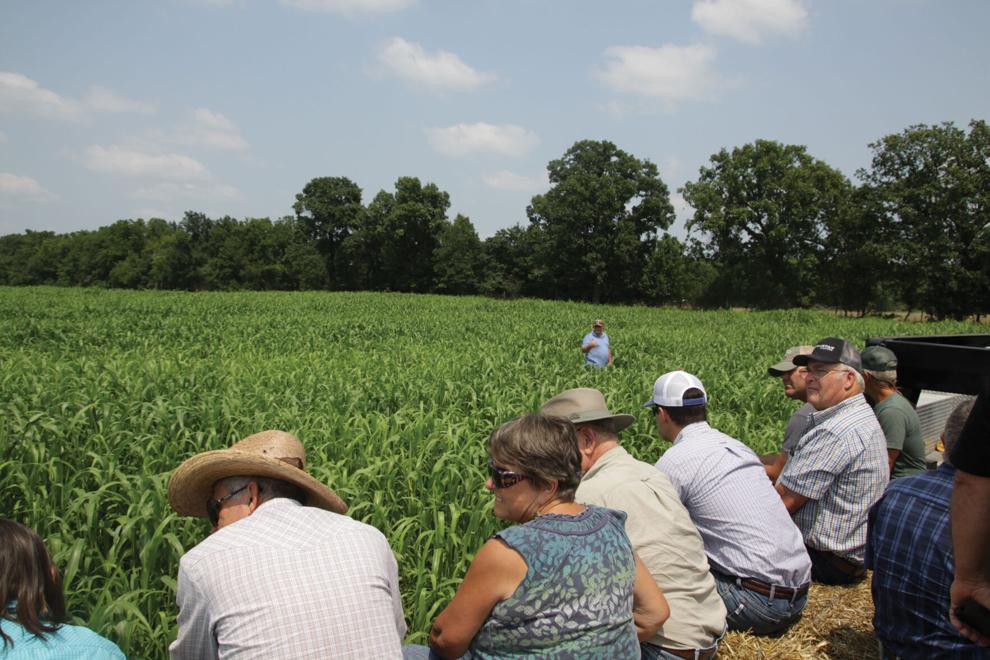 "All of the soil needs to be covered so we can create aggregates and have good infiltration," Archuleta said. " Practices like terraces are just putting a diaper on the problem."
Diversity
To take pasture soil health a step further than simple ground coverage, Archuleta recommended examining the diversity, or lack thereof, in each pasture.
"Look at the architecture. Look at the design," Archuleta said. " I want all kinds of plants capturing the sun differently."
Diverse plants not only provide a diverse canopy perfect for capturing sunlight and housing necessary wildlife or insects, they also contribute to the longevity of the entire ecosystem.
"This planet, without biodiversity of insects and animals and plants is just geology. It is Mars," Archuleta said. "Diversity carries energy and genetic information."
Plant diversity is so critical to quality pasture, Archuleta said he's even happy when his plant profiles include weeds.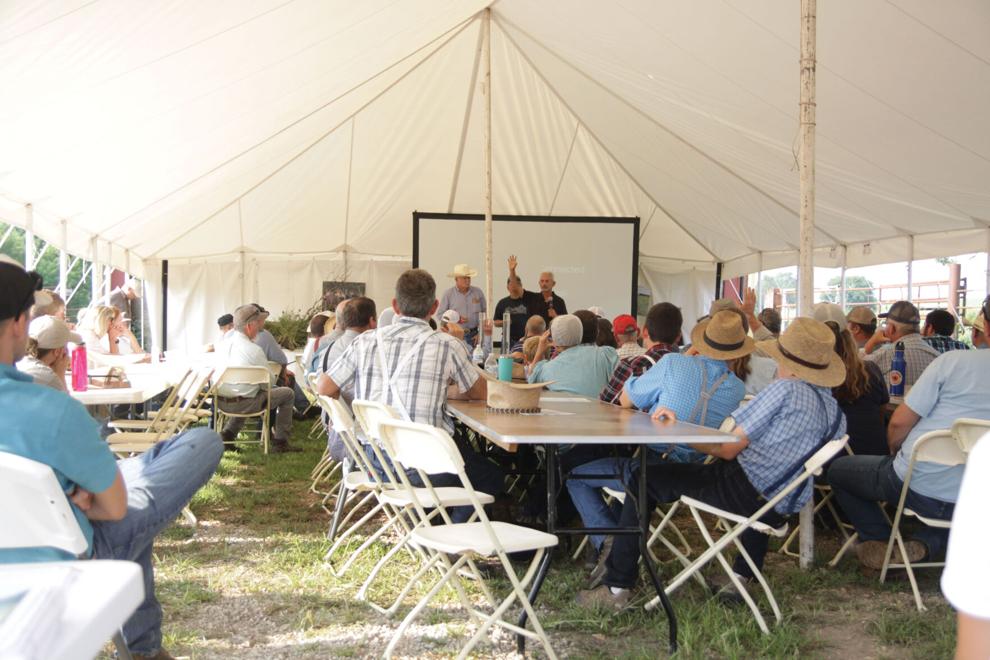 "Weeds are nature's healers and scavengers," Archuleta said. "It is good to have weeds in my pastures because they're high in protein, animals eat them and they communicate differently to my microbes."
Rest vs. Recovery
In management intensive grazing or rotational grazing, rest is a common term for the time land spends without active grazing. In most cases, rest also comes with a 30, 60 or 90-day designation.
While it's comforting to have a grazing plan, to know where cattle are moving and when each week, Archuleta encouraged producers to put more emphasis on recovery than rest in their grazing systems.
"Recovery looks at the plant, looks at the climate, looks at the humidity, looks at the microbes — it looks at everything," Archuleta said. "It has relationship and observation."
Intuitive grazing takes into consideration a wide variety of factors, often prioritizing soil and animal health as well as efficiency. Archuleta said a big step in learning to be a better manager, is balancing all of those considerations with environmental impacts in mind.