Last week, members of the Greene County Commission and county employees took a tour of agriculture to get a better understanding of the industry and its impact on the county.
One stop was a visit to the Republic FFA Chapter to see students' agriculture projects around the high school campus. One project involves using 40 acres of the campus for row crops including wheat and soybeans. The project's focus is to revitalize the soil and renovate the land to eliminate tall fescue so the FFA members can eventually grow Bermudagrass hay to sell to the local equine industry.
"This is very unique," said Logan Sommer, Republic FFA member. "Not many FFA programs have these types of projects."
Additionally, Sommer talked about a 25-acre portion of the campus where the students plan to rotationally graze about 10 head of cattle on warm and cold season grasses.
The chapter also has an animal science lab with working facilities for cattle and a hog barn. The greenhouse also will have flowers for sale in the next year.
Chapter president Kendall Hamilton said, "This is for kids who don't live on a farm." One example is FFA member Ian King who was introduced to agriculture through the program and now shows livestock despite living in town.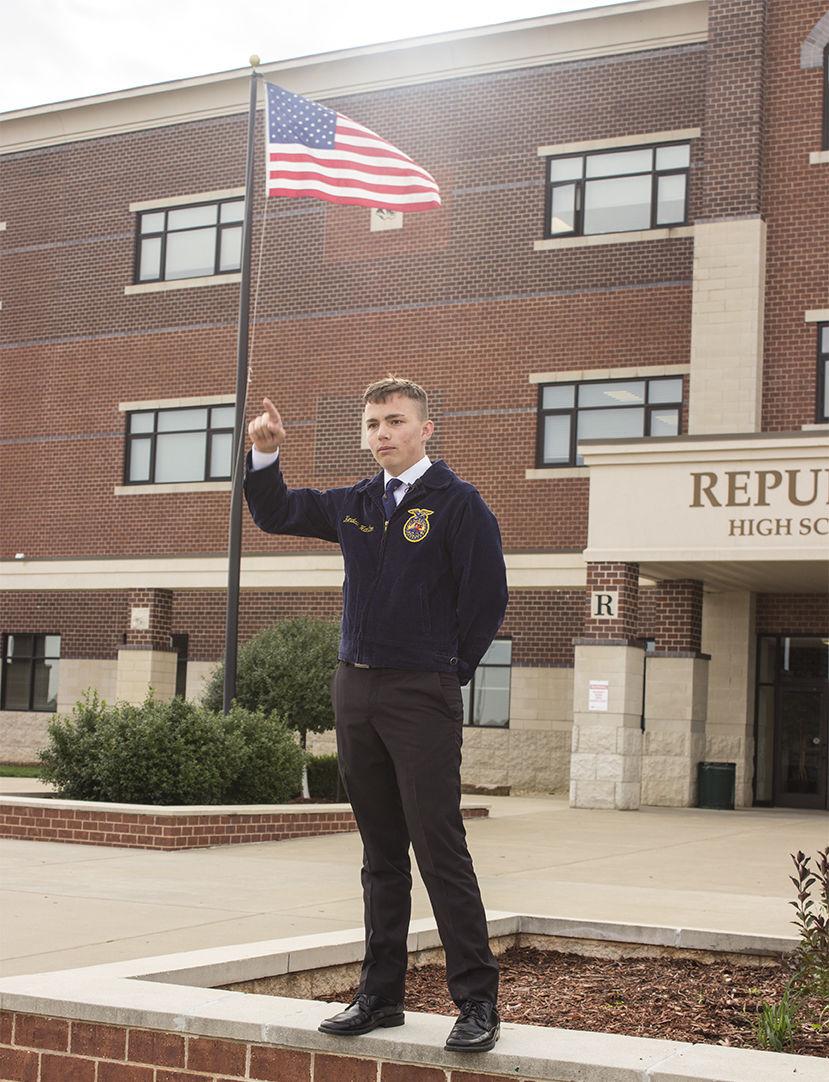 "It is a very unified effort to make it happen," said David Mareth, who advises the Republic FFA with Cody Stewart. He explained the support of school administration has been instrumental in getting these projects off the ground.
"Our community has really embraced this as well," said Chance Wistrom, Republic School District superintendent.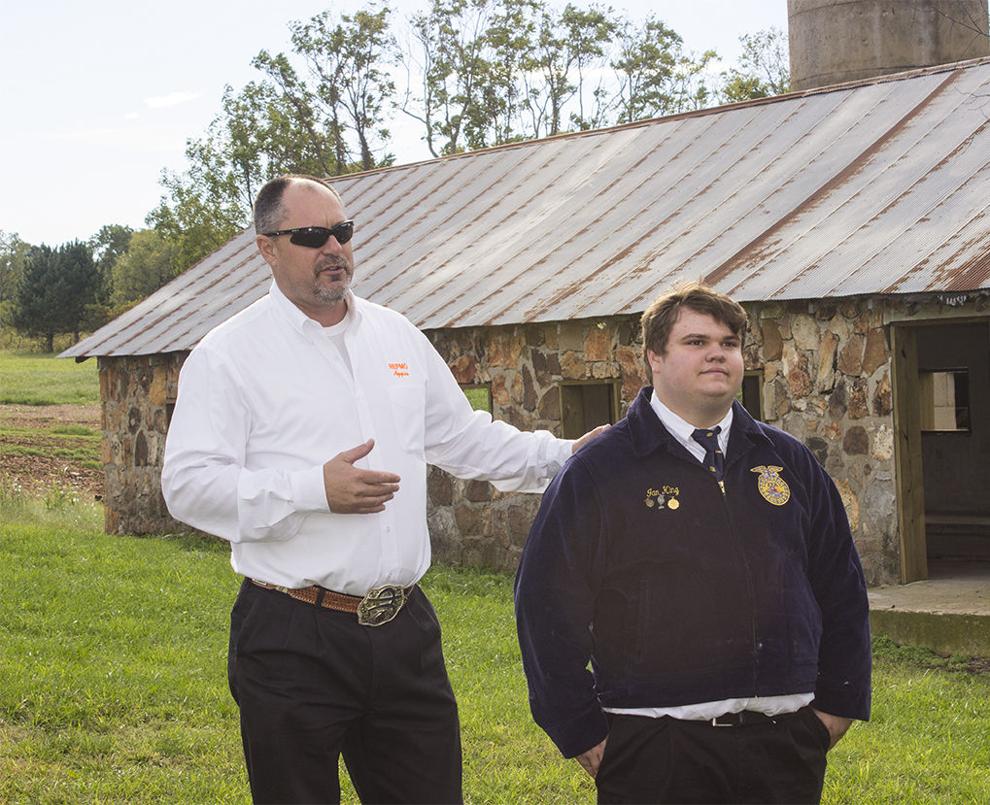 Mareth added, "You don't have to be a farmer to be involved in agriculture." He hopes allowing students to be involved in these projects will expose them to additional career paths in the industry.
"The kids are actually running a small farm here," Mareth said. "That aspect of it is unique. It's a full spectrum, start-to-finish, gate-to-plate type of attitude that we're trying to establish here."
Tour participants also visited the Dan Chiles farm, a family "farm in transition." The Chiles family is focusing on conservation efforts to promote the farm's sustainability.
"We're learning how to raise cattle," Dan Chiles said, adding they are learning how to combine rotational grazing and silvoculture and are in the process of establishing warm season grasses.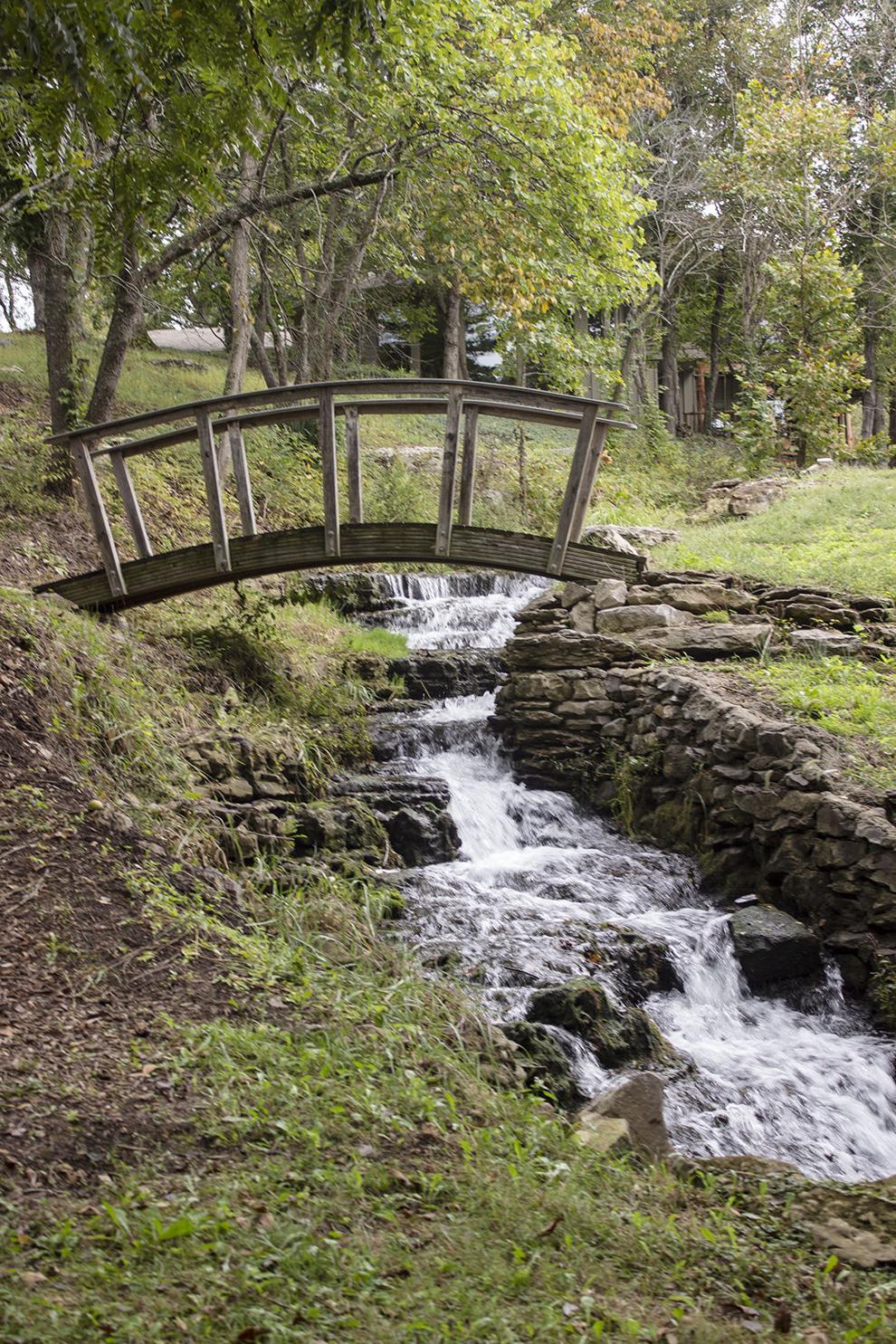 He also stressed the importance of water quality as 9 million gallons of fresh spring water come from the farm daily.
"If you put it on the ground in the Ozarks… it'll end up in the water," Chiles said.
The next stop was the Springfield Livestock Marketing Center where tour goers heard from owner Tom Kissee and Extension livestock specialist Eldon Cole on the challenges in the beef industry in Greene County and the surrounding area.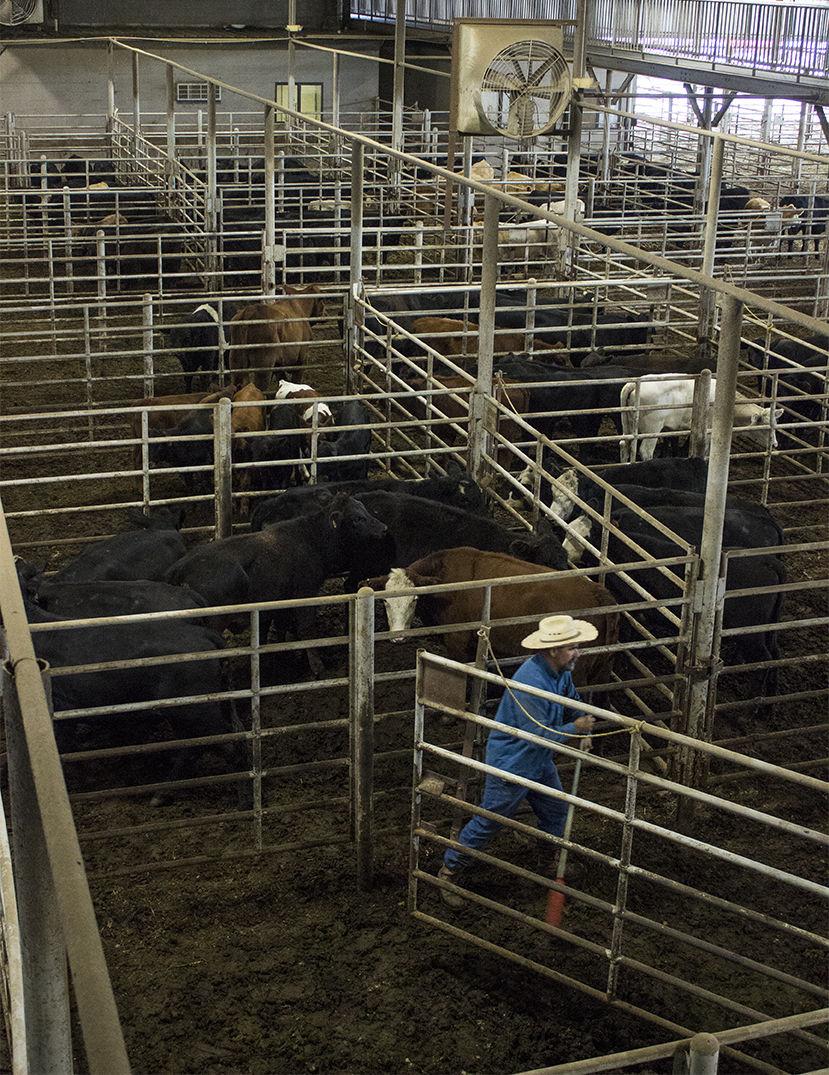 Challenges included hay and forage shortages, rising input costs, fescue toxicity, diseases such as pinkeye and parasites, black vultures, volatility in the cattle market, government regulations, broadband access and lack of good hired help.
At the Vital Farms egg processing plant, Jaimie Saratella gave participants a tour of the facility where pasture-raised eggs are cleaned and packaged for distribution at local stores such as MaMa Jean's, Target, Lucky's Market, Ruby's Market and Farm 2 Counter.
The plant is relatively new at about a year old and processes about 1 million eggs per day.
The company requires 108 square feet of outdoor access per hen and contracts with independently owned family farms throughout the U.S.
The tour's final stop was at the Farm 2 Counter location at Broadway and Atlantic in Springfield. Owner Paul Allen is a former yacht chef and enjoys spreading the word about local foods.
"I have a global style but local traditions," Allen said, adding even organic foods cannot compete with locally grown foods.
Additionally, every product label and food has been personally read and tested by Allen prior to being put on the shelf in the convenience store.
The tour was made possible through the University of Missouri Extension.