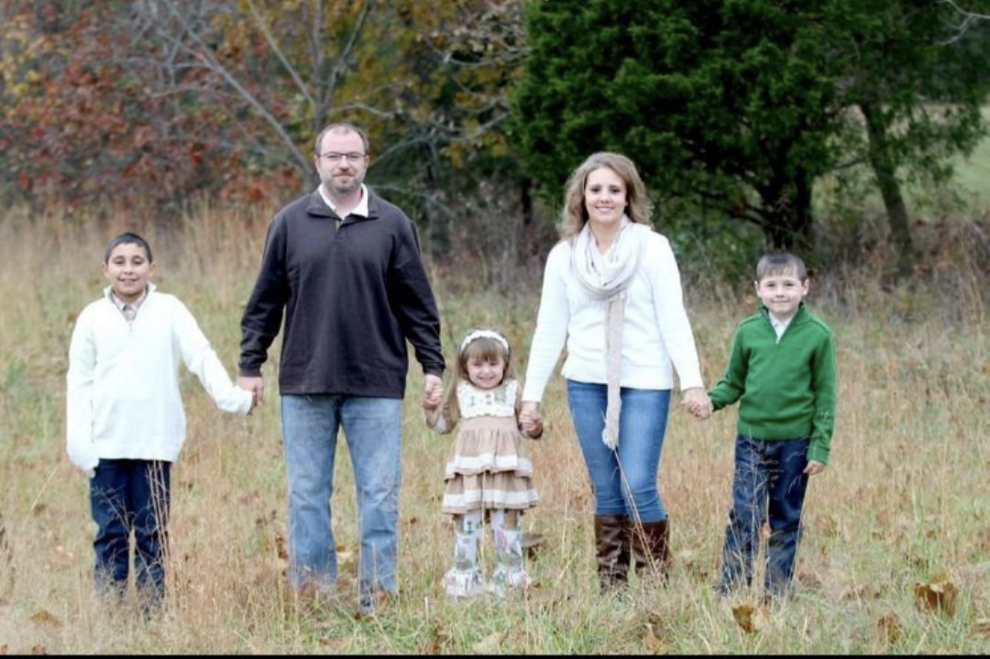 A day visiting with customers feels like a day off for strawberry farmer, John Horton.
Located in Marshfield, Missouri, Horton Berry Farms invites locals to spend a day berry picking and learning about no-till berry production. No-till practices for strawberries aren't an industry standard but have allowed Horton to spend as much time in the great outdoors as possible.
"Growing plants and things have always been something I've enjoyed," Horton said. "There are stories of me when I couldn't walk yet crawling through my grandparents' garden and eating cherry tomatoes. By the time I was eight years old, I convinced my parents that I was destined to start my own Christmas tree farm."
While the Christmas tree farm hasn't yet come to fruition, Horton today grows one acre of strawberries and 500 plants each of blueberries and blackberries. In addition, he grows several varieties of shrubs and fruit-bearing trees.
"I experimented with propagating shrubs and grafting trees and I really enjoyed it and enjoyed the history of 10,000 named varieties of apple trees and that kind of thing," Horton said. "But I listened to all the advice because it was a new venture for me when I started down the commercial strawberry path, which was the last thing I thought I was going to do."
Career shifts
Getting started in the berry business was idealized as a side hobby, but eventually flipped to a full-time career following Horton's career in banking.
"I spent 20 years in corporate America doing all those fun things, including 10 years as a commercial banker where I got exposed to a lot of ag," Horton said. "I spent about 75% of my commercial portfolio in ag. Along the way, I found out that I had a degenerative eye disease that would eventually take my eyesight. I was declared legally blind in 2019."
Horton has 15% of his eyesight, but he didn't let the setback deter him from his love of the outdoors. If anything, it gave him more clarity about where he wanted to spend his life.
"I asked my wife what she thought about me taking my ag hobbies and interests, being outdoors, and turning them into my every day versus trying to find another bank that would let me work at home and stare at a computer until I couldn't see anymore," Horton said. "That brought me up to the farm stuff."
Time in the office exposed Horton to many different practices both regenerative and conventional. All he knew is he wanted to get his hands in the dirt. However, his options were limited because he wouldn't be able to drive farm conventional equipment.
"The berries I was talked into, to be honest," Horton said. "My love and interest is in trees. I enjoy heirloom fruit trees and growing trees. Really, everything you can think of about the agroforestry, silvopasture, permaculture stuff was really something I had brought to my attention while I was in the banking business."
Berry & tree variety
Horton wanted to ensure he knew the inputs and how best to use a regenerative form of agriculture for berry picking. Over time, he found he wanted to proceed a bit differently from other producers in his industry.
"I was honestly shocked at all these u-pick farms and small producers that you'll find at farmers markets how much chemical they're putting down on the plants," Horton said. "I knew this stuff existed in large ag, especially from my banking background, I understood the inputs. But I had no thought that that was what was going on in the small-scale stuff."
From a financial standpoint, Horton didn't want to invest in a lot of equipment or chemical inputs that would eat up his profits by the end of the year. Instead, he resolved to himself saying "Nothing in nature requires any of these things to grow." He reframed his mindset toward intentional rotation and silvopasture techniques which required no chemical add-ons.
Horton wanted to farm in a way that kept him in the field for as many days of the year as possible. He used what is called 'day-neutral strawberries.' Something different from other berry farms in his area.
"Say we plant in September. After you've torn the field up and made all the beds, you plant in September and the following spring you get all your fruit. Then they're done. In the plasticulture world, that means the whole field gets torn up again, you start all over again with another $10,000 per acre," Horton said. "But day-neutral strawberries, you don't have the winter risk on because they make their flowers and fruit in the same year."
Day-neutral strawberries have a longer harvest season and higher yields than June-bearing strawberries. The plants make an initial set of berries before going into a dormant stage for a few weeks and then they can begin flowering again.
"You're putting in a live plant with vegetative growth on it, but a very small root system," Horton said. "Your job in the fall is to try and make that plant as big as possible before winter hits."
Using no-till methods, Horton can plant 1,500-2,000 bare-root plants per day.
"I can get the bare root plants for half the money," Horton said. "Now I have to plant them all by hand, I can sit on the back of a tractor. The plug plants you get, depending on the tractor, are set up for two to four people sitting on the back of a tractor with a rack with a bunch of plants on it and you just drive up and down the road and the tractor makes the holes and you put the plants in."
Partnering with a local mowing company, Horton uses over 400 cubic yards of shredded leaves as mulch and compost. As a practice, it requires no chemicals and no cost to the producer. Horton challenges his family, friends and others to be a community supporting their own community through recyclable materials.
Cutting the chemical and machinery input costs has also made the farm more financially viable from a banking standpoint.
"A penny saved is a penny earned," Horton said. "So, if I cut out all the input costs, or mow 90% of the input cost and spread that last 10% out over a two or three-year period, I don't have to gross near as much as somebody that's got all the input."
Besides the berries, Horton has a passion for tree production. This season he is growing 35 varieties of fruit and nut-bearing trees and plans to have 70 varieties by this time next year.
"I grafted the trees myself. It's really tough as a blind person, I can't mess I don't see any of the things that I'm grafting to. I do it all by feel," Horton said. "It's pretty tough to line up the cambium layer on trees."
The diversity is what Horton enjoys most. Using these methods, he can spend as many months of the year active and not have all of his income tied up into one harvest season. When the berries and trees all run in sequence with one another, Horton feels the most fulfilled spending time outdoors doing what he loves.
Reestablishing family roots
"I had a successful career in the banking world," Horton said. "This is what I decided to do with my eyesight. I'm trying to make sure that I can enjoy my life, enjoy my day, because from my understanding, only 8% of people with my eyesight have any kind of work. 92% have no work. So I'm like, I'm going to create my own thing."
Historically, his maternal side of the family moved to America from Eastern Europe. Then, prior to the Civil War, moved to Missouri and bought a farm. Horton recalls time around the farm when he was young, but had no idea he was continuing a long-standing family tradition.
"She (Horton's mother) said, 'Did you know that your family has at least four generations in a row of being strawberry growers?' And I hadn't, I had no idea," Horton said. "So she started talking to me about the old farm that she grew up on, where her great grandparents and my great grandparents and my grandparents all raised strawberries on the same property. And how the family farm at that point had been sold after everybody moved away from it. In some ways, I'm just really drawn back to a family tradition."