Prescribed fires, when done correctly, are a great growth management tool, even in drought conditions. Even more important are the safety and management protocols for this type of control leading up to an afternoon field day to show producers new to the concept on how it's done.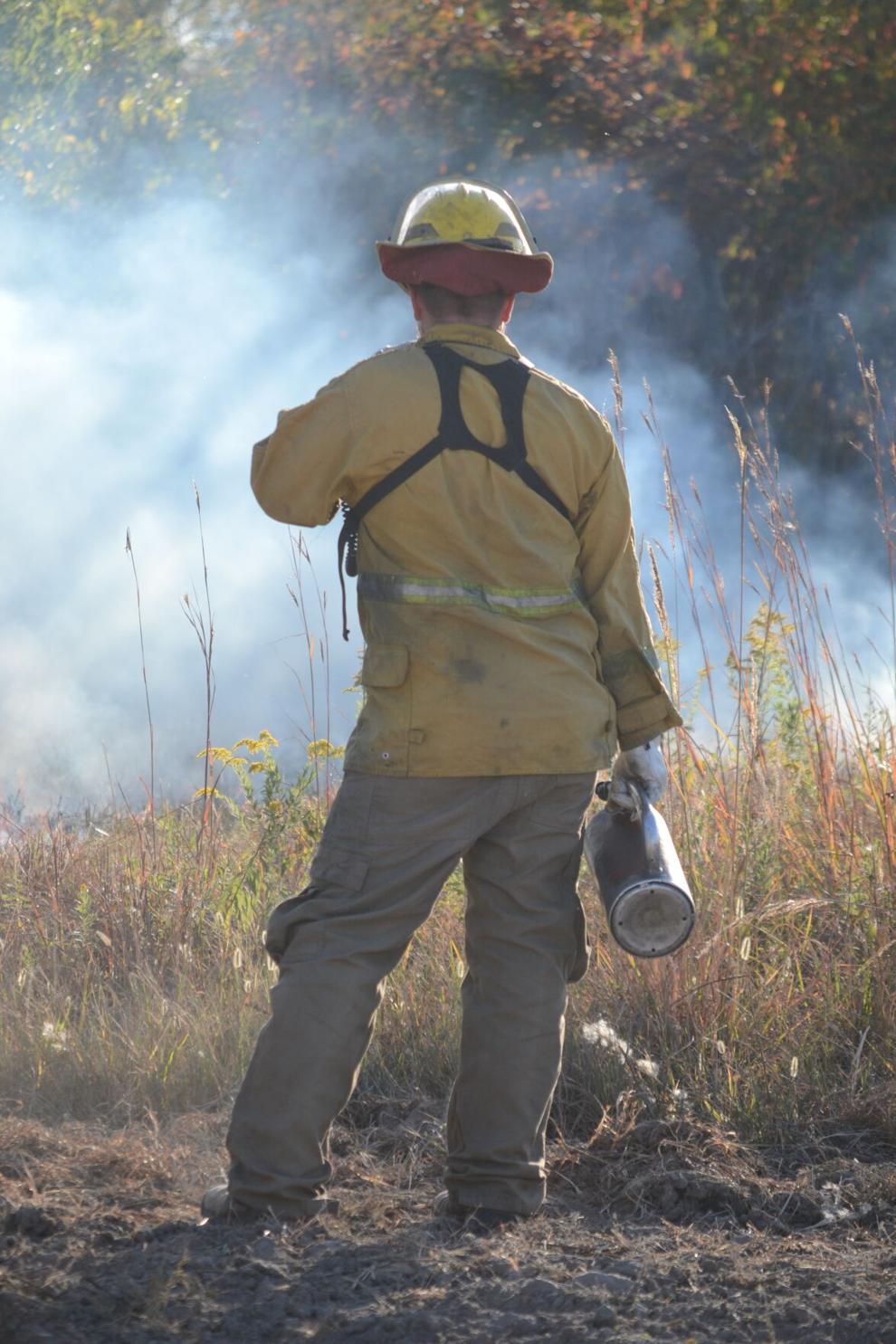 Just off highway 160 in Dade County, Missouri producers gathered for an exciting prescribed burn demonstration by Rick Rath, a private land conservationist with the Missouri Department of Conservation and his burn team. Approximately 15 attendees completed an online training prerequisite before attending the final demonstration to learn proper safety techniques and see the burn plan in action.
Why do a prescribed burn?
"The primary objective is hitting the grass to promote more broadleaf plants the following year, which we know is the heavy lifter when it comes to quail and grass and birds," Rath said.
During a prescribed burn safety needs to be the number one priority. Fire plans should be put together and approved by the fire marshal with special caution to farm neighbors, streets and highways and urban areas. Especially in fall months as several counties in Missouri are still under a burn ban.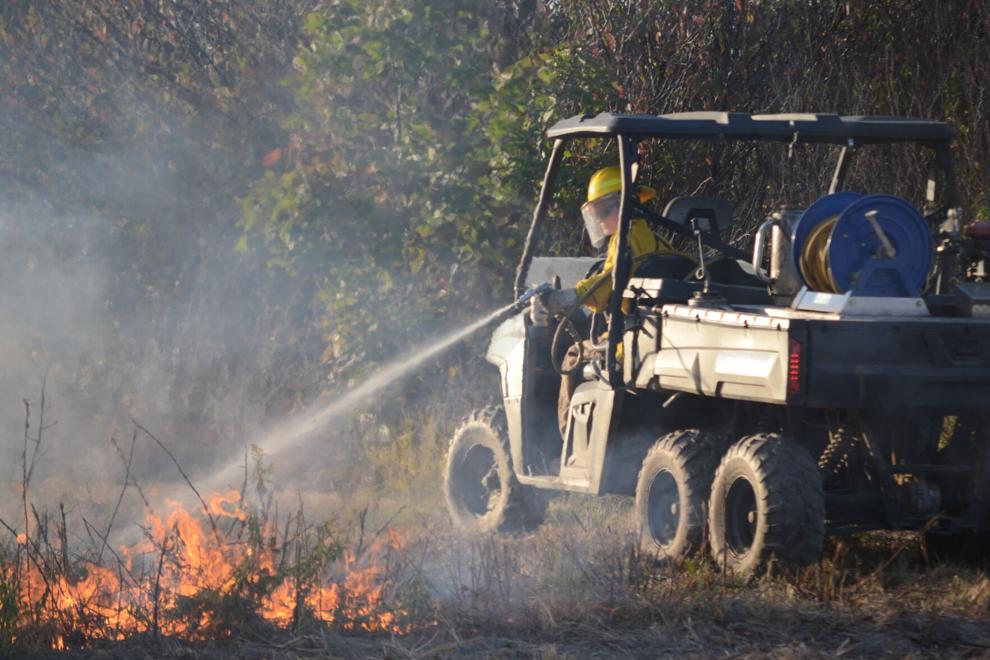 "There's a bit of caution in drought years when everything is heat stressed and gone dormant," Rath said. "Then, other times you can be wasting your money if you go out to try to spray that stuff."
Burning is typically an economical and cost-friendly alternative to pouring chemicals on weeds. When creating a firebreak on the burn plan, general rules need to be adhered to.
"Our general rule of thumb is your firebreak needs to be at least twice as wide as the adjacent vegetation is tall," Rath said. "To make a good burn plan, we need to go and look at the site and see what's around."
Safety Procedures
"It's really important to have a pre-burn meeting get-together where you guys are really going over the step-by-step details, assigning roles and responsibilities that people stick with through the duration of that burn, talking about those hazard zones and making sure everyone's on the same page," Rath said. "If you don't discuss a contingency plan and something happens, some people just lose their mind."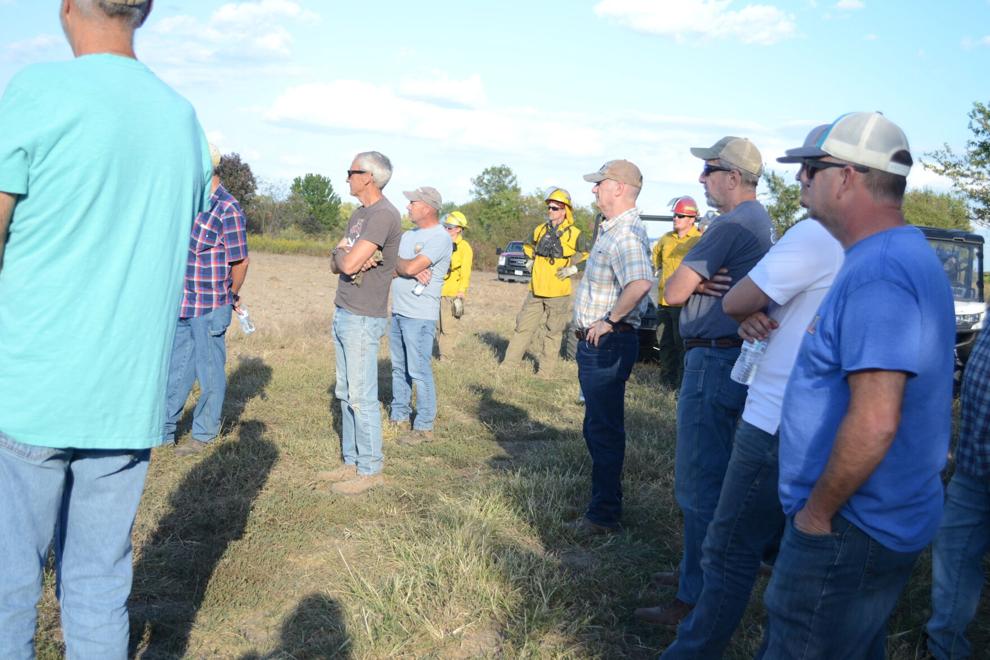 Before the burn demonstration in Dade County, Rath ensured that everyone was present to hear the multi-page burn plan in detail and ask questions. Burn plans should include a description of the burn area, objectives, acceptable weather conditions, preparation for the burn area, identification of adjacent areas that could be potentially affected, personal protective equipment needed and a burn plan map of the land.
"If you're in an urban area, you've got to be really cognizant of what that smoke is doing, because there could be liability associated with that too," Rath said. "Watching in the morning for smoke over schools or low neighborhoods and stuff like that. It's about having both, safely control this fire and looking at the right weather parameters."
The head individual of the plan is called the 'burn boss.' The safety of the team and surrounding areas has to happen before anything else. If weather changes indicate it's no longer safe to burn, the burn boss has to make a good call.
"As the person in charge, it's your say as to whether the fire gets lit that day or not," Rath said. "It could take a lot of courage when friends and family show up and get geared up. It's an exciting thing and if you're not within your weather parameters and it's not going to be a safe burn, it's on you to make that call."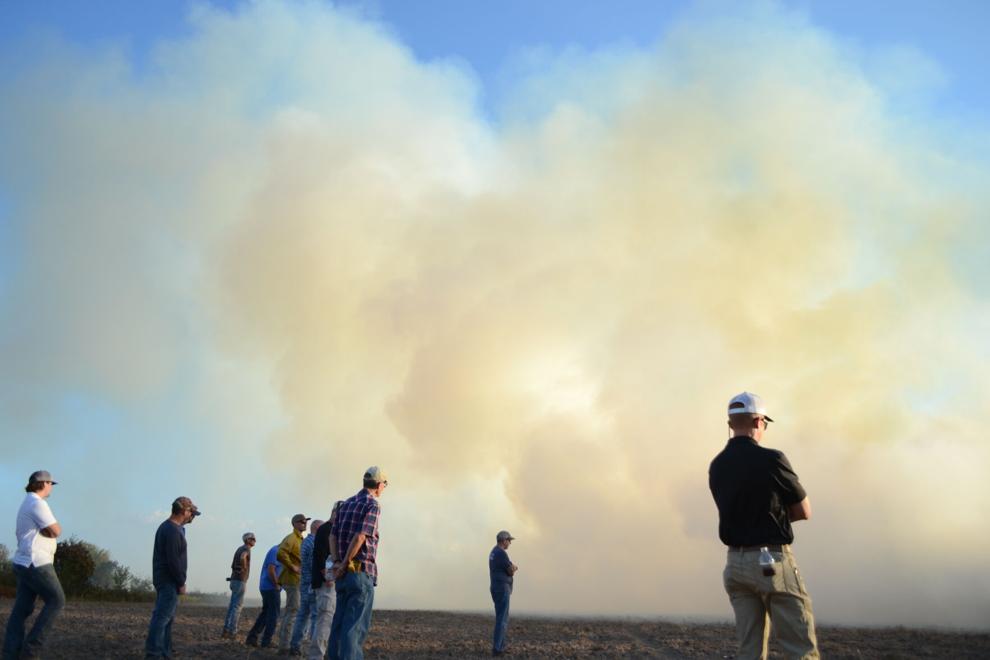 PPE should include natural fiber clothing such as cotton or wool, leather boots, gloves made of leather, cotton or wool, a bandana or face mask, goggles and drinking water for each team member. In addition, everyone should be in good radio communication and ensure beforehand that all systems are working properly. Finally, local authorities should be alerted at the time of a burn to ensure that 911 calls received from concerned citizens aren't on an unauthorized burn.
"There should be a 911 dispatch office," Rath said. "Let them know where you're going to burn, how long it's going to take, give them your phone number, and then call them when you're done to let them know when it's wrapped up."
When the time comes, team members should recall where designated safe areas are and where the burn line is.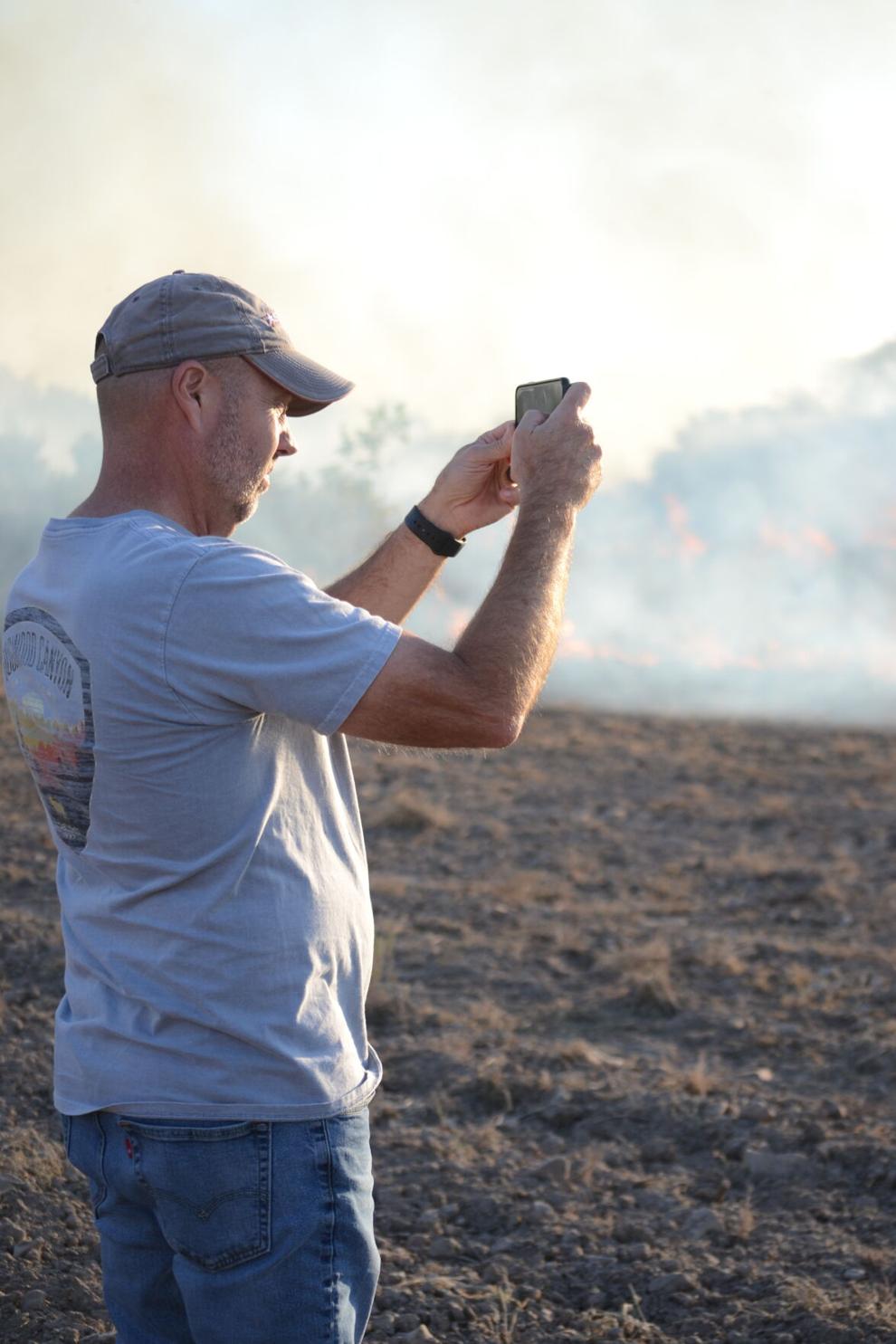 "Remember black doesn't burn," Rath said. "The burn area is a safe area, it's not going to re-burn if you need to stand in black."
A fire needs oxygen, heat and fuel, all within of the fire triangle diagram, to effectively burn. Take any one of those ingredients away and the fire will not persist. The three sides of the fire triangle tell producers the tools available to the folks holding the fire line, according to Rath. Leather materials and natural-fibered clothing can not only keep team members safe but also work as a tool to smother oxygen away from a flame.
"These are not fireproof by any stretch of the imagination," said Warren Sharp with the Missouri Department of Conservation. "This stuff isn't going to make you invincible out there but gives you more time some heat resistance and flame resistance, long sleeve shirt, pants. All leather boots and importantly, leather gloves as well. Not just for blister defense but when it comes time to put one of those torches out, you could just grab it and smother with these leather gloves."
To become certified for prescribed burning visit your local Department of Conservation or email Rick Rath at rick.rath@mdc.mo.gov.