Heritage Family Farms is a nothing-but-blueberries operation among many specialty fruit growers and you-pick operations in the Joplin-area. Like many small orchards and specialty fruit growers in the Southwest Missouri area, owner Ted McDonald has faced a challenging growing season.
Conditions that make blueberries a difficult crop for Missouri farmers will also feel familiar to growers of any commodity crop — soil pH, weed growth, frost and pests like Japanese beetles all have an impact on production. Amid the chaos of 2020, you-pick operations like Heritage Family Farms have overcome those obstacles to play a more vital role in the food supply chain than ever before.
"This year, people have seemed to want to get out and have a fun experience with their families where they can be outside, away from the house without worrying," McDonald said. "We've seen even more families coming to pick together, especially with small children, than we have ever before."
With the uptick in cases in the Joplin region, McDonald said the farm has increased their social distancing and sanitizing precautions, a practice their customers have supported.
"People have been very honoring of our social distancing precautions out here on the farm," McDonald said. "We've kept the office locked down and have taken extra cleanliness precautions, but out with the berries people naturally socially distance from one another because they don't want to pick from the same bush."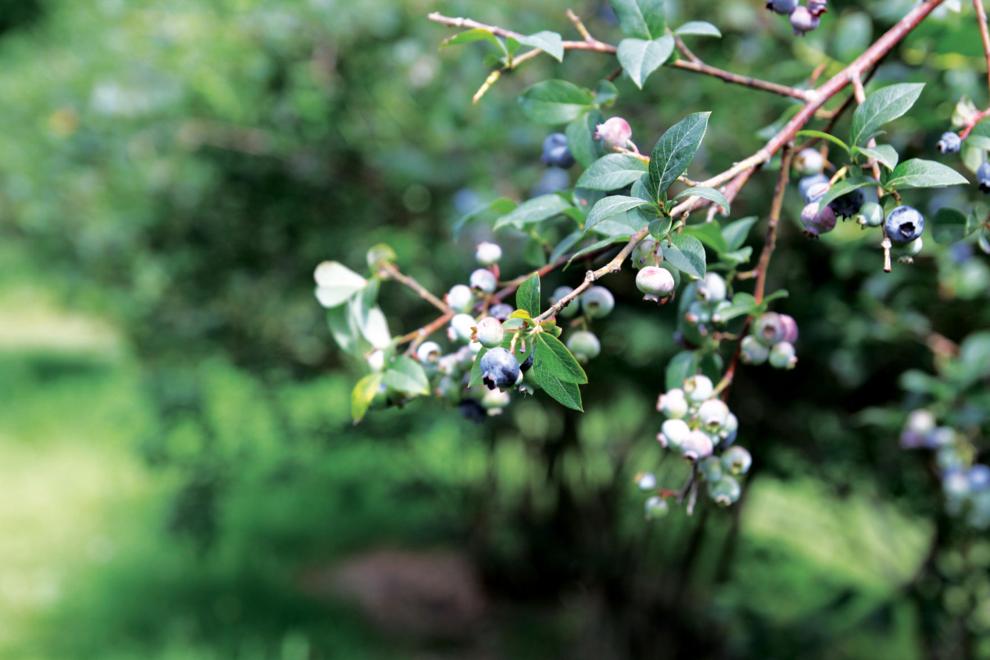 The plants themselves at Heritage Family Farms are the true draw of the operation, with many of the mature blueberry bushes standing well over six feet tall.
"The largest bushes on our property were planted in the late 1980s by the first owner," McDonald said. "With good care, blueberry bushes can produce anywhere from 30 to 50 years."
Visitors at like the height of the plants because they don't require bending over to pick, making them easily accessible to all age and mobility ranges. The mature berry bushes were originally planted in concert with MU extension to help study growing blueberries and to promote blueberry operations in the southwest Missouri region.
Four varieties make up the original plantings on about two acres of land, with a variety extending from early, sweet berries to a late season tart berry perfect for baking.
"We don't typically open up for the earliest variety on our farm because there aren't enough berries ready to pick," McDonald said. "Usually our season runs from the second week of June through the second week of July."
While the blueberry-picking season is only a month long, maintaining the berry plants takes year-round attention to detail. McDonald said he works closely with Extension to monitor his soil properties and correct the soil pH and nutrient to levels suitable for the large, juicy fruits the farm is known for.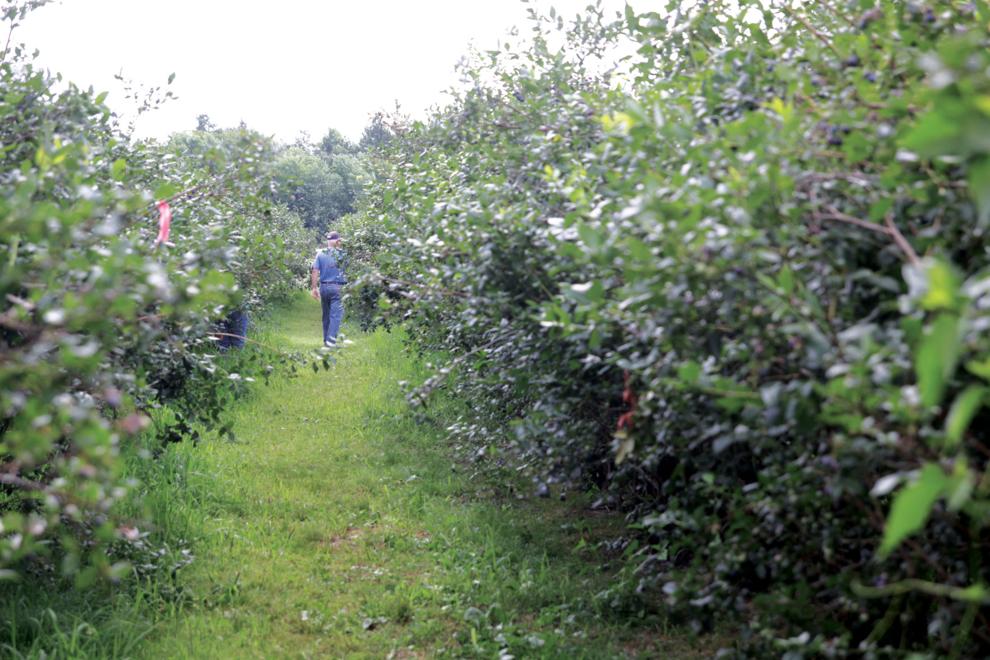 "Getting the pH in the soil right is the trick to growing good blueberries," McDonald said. "Changing the soil levels from alkaline to acidic is what makes growing blueberries in southwest Missouri so difficult."
Although a series of late freezes followed by some severe hail in several locations in Southwest Missouri decimated a wide variety of fruit crops, McDonald said the plants on his farm remained resilient throughout the tough weather conditions.
"Blueberries can typically withstand frost in temperatures down to 28 degrees as long as it doesn't frost for an extended period of time," McDonald said. "Even late freezes like we had this year don't seem to cause much damage to the berries."
Despite the hurdles to overcome, McDonald said he enjoys seeing the crop come to fruition and families returning to walk the property year-after-year.
"We really put an emphasis on the family experience here, even offering free small buckets for children wanting to pick alongside their families — although they often eat as many as they pick," McDonald said. "We want to be a place where people can learn and teach their families about where their food comes from in a hands-on way."