As consumers grow increasingly interested in how their food is produced, many search for a connection to local farmers as they plan family gatherings during the holidays.
Shane and Rachael Ferguson, owners of Black Cat Barnyard near Joplin, Missouri, have embraced the farm-to-table movement and offer a solution to Four State consumers looking for local food options with 100 percent grass-fed  beef, pasture-pork and poultry, and free-range eggs.
"We decided we wanted to do something with this land," Shane said.
Rachael explained they both grew up in southwest Missouri but had been living in Oklahoma when they decided to move home on Shane's condition that they could get horses.
"We bought this property to have horses," Rachael said. "We got horses and then we thought we needed to start raising our own meat because we've always been interested in where our food comes from… Ironically, we sold the horses because Shane said they were taking up pasture."
The Fergusons had a rough start when they decided to raise their own pork — the first pigs they purchased were killed the first night by wild dogs. This didn't stop them, however, as they added livestock guard dogs, chickens and new pigs and started over with their endeavor.
"We decided we still wanted to farm but we had to figure out how to do it in a way to keep everybody alive," Rachael said.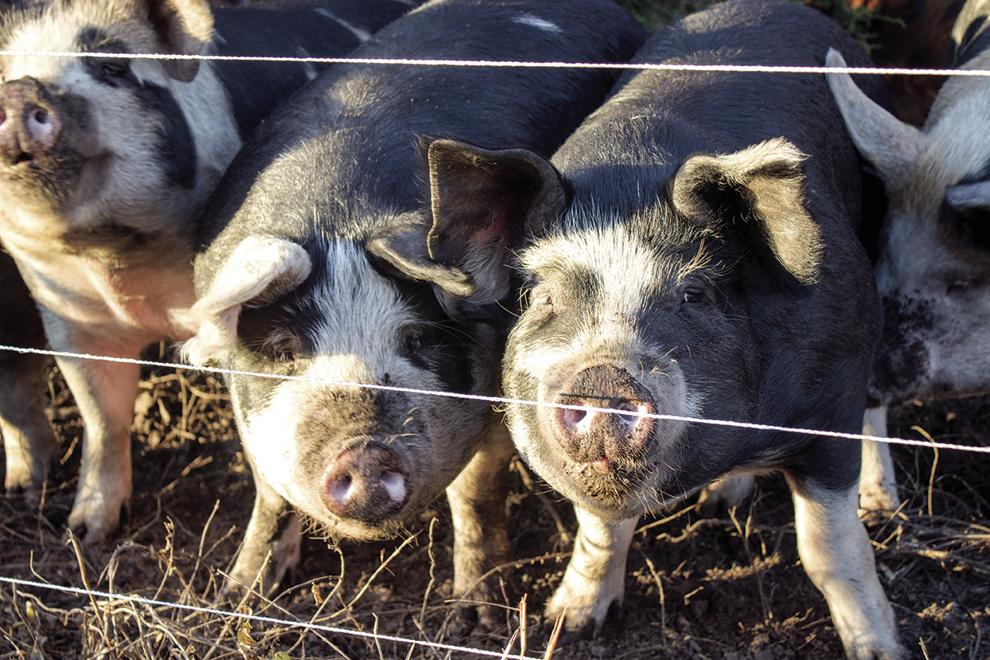 The farming "newbies" have put an emphasis on learning as they go from other farmers, documentaries and reading. People like Joel Salatin of Polyface Farms in Virginia have helped them learn about raising animals for meat on grass.
"We've had so many learning experiences," Rachael said, explaining they have been learning from their first day's pig disaster to finding what works as they grow their customer base. Part of the learning experience has been finding what works for meeting their goals as a grass-fed operation.
"I don't have a boar because that's one less mouth I have to feed," Shane said, adding he learned to breed pigs and now artificially inseminates their sows. He also said he has become "religious" about rotational grazing and managing pasture.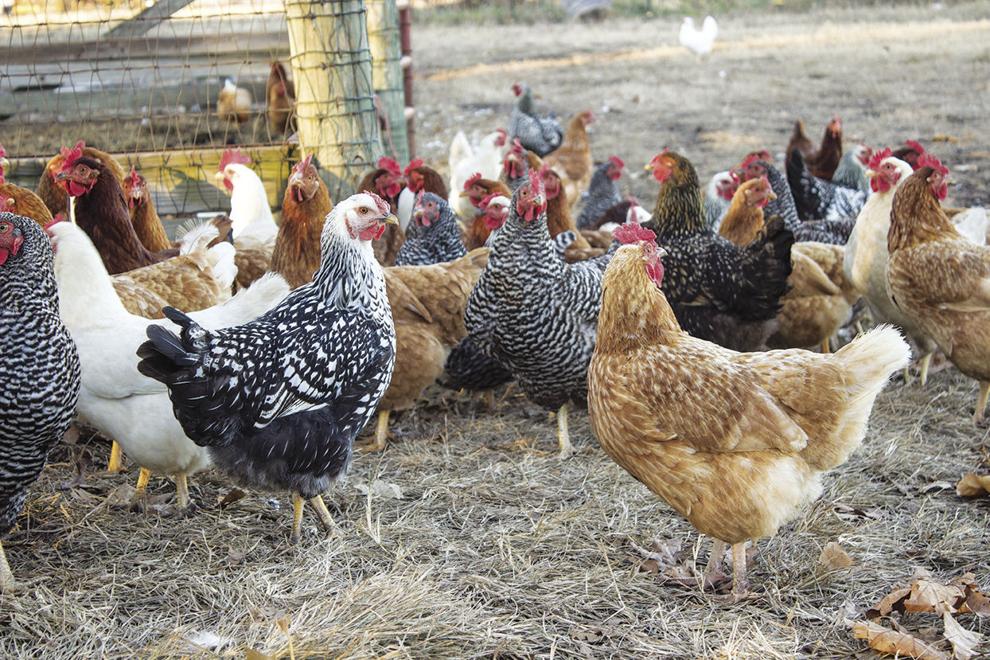 "We do pasture chickens and pasture turkeys, and we do the same with our cows and pigs," Shane explained. "We rotate everything with electric fence. People think I'm crazy but there are lots of reasons to do it. We feel it's important for the soil and the animals."
They started out with Heritage breed pigs and have since started crossbreeding which allowed them to reduce harvest age by a month and also improved meat quality. They have also been finding which cattle breeds work after starting with Dexters and Jerseys and now have Red Angus and South Poll cattle.
Although they're dedicated to raising healthy, local food, Shane and Rachael have an eye on their bottom-line.
"We don't have debt on any of our farm stuff," Shane said.
Rachael added they have used income from their off-farm jobs to cash flow the start-up of their farm, something she tells other beginning farmers to consider when they start out.
"You have to be able to cash flow," Rachael said, adding they didn't start out with new or fancy equipment but purchased what they could with cash until they could upgrade. Their focus has been on purchasing livestock.
"We're pretty unconventional and untraditional," Shane said. "We do everything against the grain."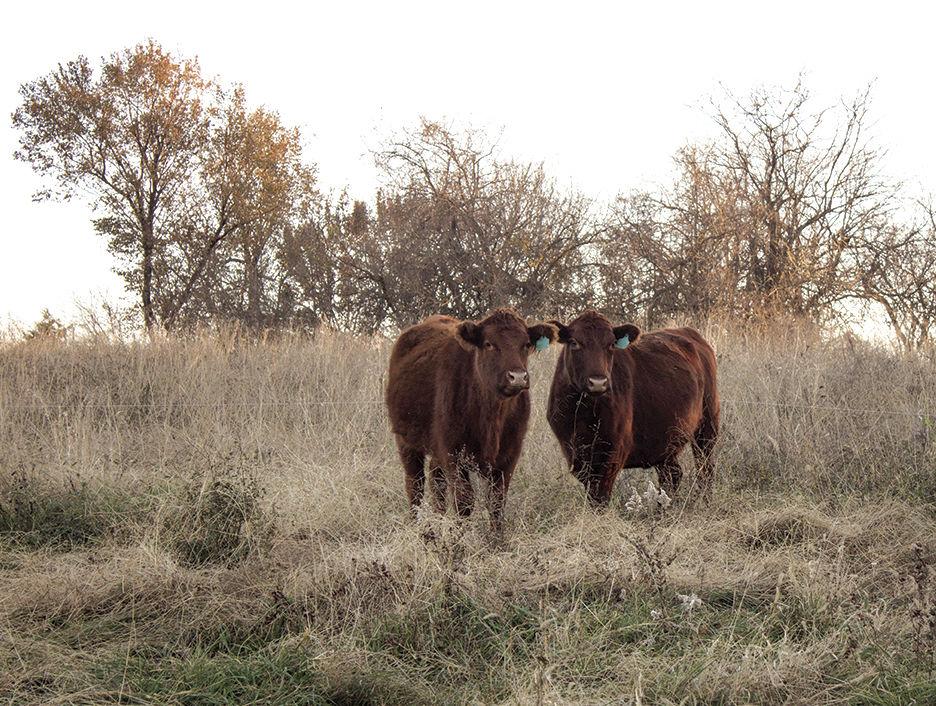 Another difference from many other farms is the Fergusons are not focused on raising a large amount of livestock but emphasize keeping enough to feed all their livestock entirely on grass and satisfy the demand from customers. Livestock at Black Cat Barnyard are not sold at area sale barns but are sold directly to customers at their farm store or through online ordering on their website. They also sell at Joplin Empire Market.
"The only reason we're raising it is for our customers," Shane said. "As we grow, we'll have to have more livestock to keep up with it."
Many of their customers have been inspired to seek local, healthy foods due to health issues and the Fergusons are grateful to serve them.
"One of the best rewards is just helping people on their health journey and building relationships," Rachael said.
In the future, the Fergusons hope to graze sheep with their cattle, do more hog roasting and catering, host more farm-to-table events at the farm, and eventually get their products into some local restaurants.
"We're definitely growing," Rachael said, "and we hope to keep serving more people."