Smooth in the saddle and confident in chaos, Joplin native Annie Chance is upping the ante of Extreme Cowboy Challenges worldwide. Her recent win at the Cowboy Up Challenge during the Calgary Stampede in Alberta, Canada, was just one more ride toward making history.
The Extreme Cowboy Challenge is one of the fastest rising equestrian competitions and requires a diverse set of skills. Judged 90 percent on horsemanship and 10 percent on speed, EXCA competitions combine working ranch skills with cutting and reining disciplines in a fast-paced obstacle course style competition. The course often includes obstacles like standing in the saddle, opening and closing gates, roping, jumps, and spins.
"I've ridden and trained horses in just about every discipline there is, from polo to ranch versatility," Chance said. "The Extreme Cowboy challenges combine every discipline into one competition, and it takes a very disciplined horse and rider to win."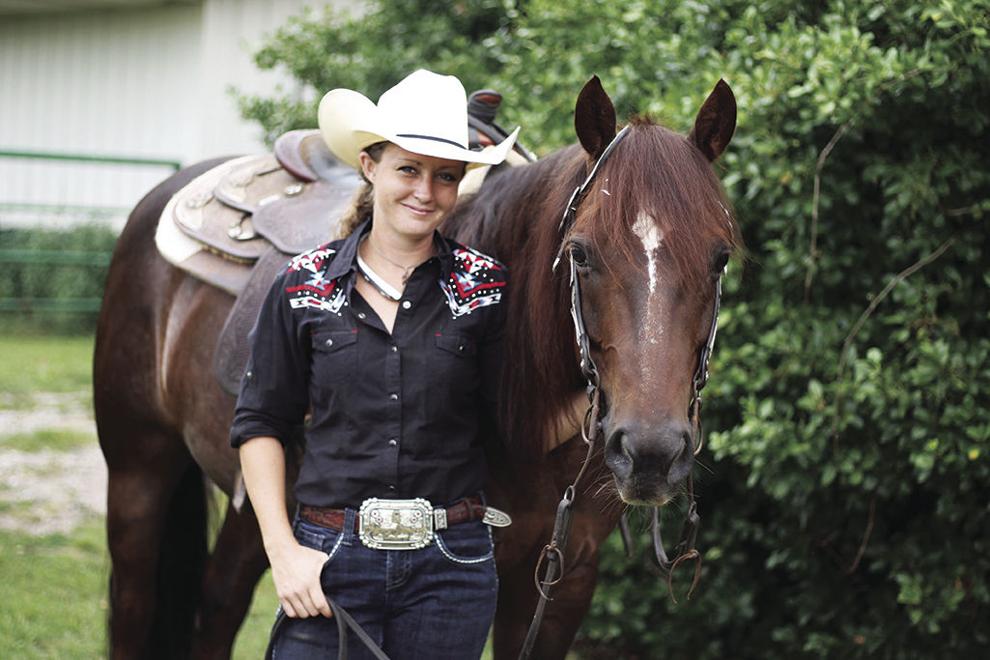 Chance's Calgary Stampede ride was a picture perfect mix of the finesse, speed and style required in extreme cowboy racing, and she accomplished it on the youngest horse to ever win a Calgary Stampede Cowboy Up Challenge.
"I was so proud of him for how well he handled the pressure and how hard he tried for me," Chance said. "Just to know he was a 4-year-old horse, the youngest horse that's ever won the competition, was an accomplishment for me."
Chance's horse, Smarty Pants Marty, owned by Butch and Cindy Mitchell, is also the only horse to have won an EXCA national championship in both the futurity and open divisions.  With two national championships, a world championship and now the Calgary Stampede win, the horse could be the first horse to win all five top EXCA competitions.
The horse's success is due, in part, to time and dedication by Chance, who has trained the now 4-year-old horse for the past two years. With only the top 10 EXCA horses in the world invited to Calgary, Chance said the reward for her work came in getting an invitation.
 "Just to be invited was enough, because I didn't go there with any expectations of winning the competition this year," Chance said. "We felt like we won just getting to go and the rest was just icing on the cake."
Chance's journey to Calgary was anything but easy. The trip seemed plagued by difficulties and time spent sitting on the side of the road.
"We had six flat tires and blew the injectors on my truck," Chance said. "The trip was a weird combination of the best and worst luck."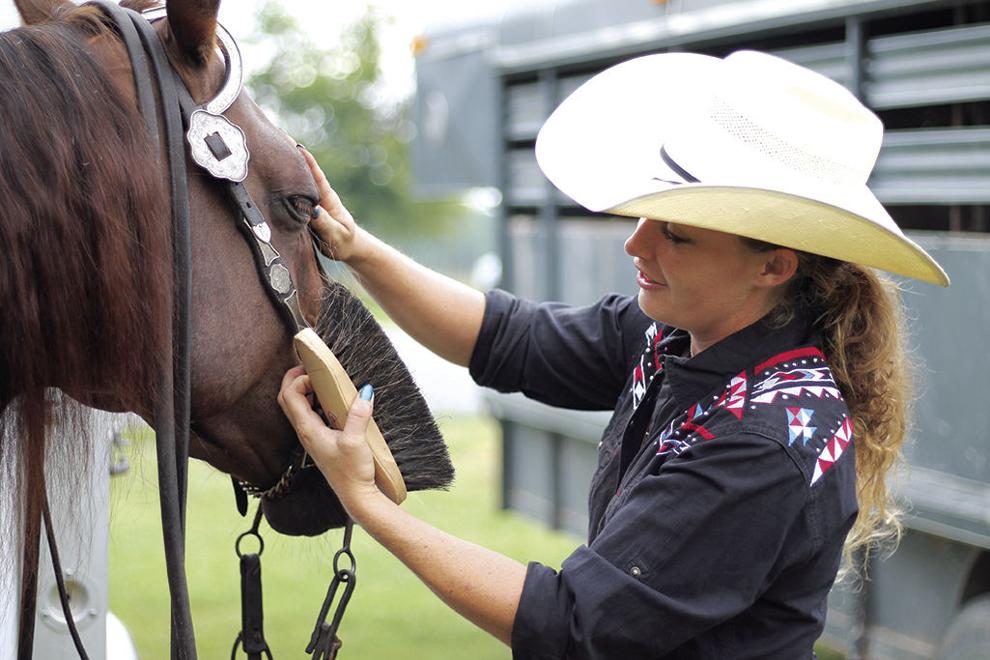 Chance's involvement with the EXCA extends far beyond her roles as competitor and trainer; she's also a certified judge and spokesperson with the opportunity to judge and compete internationally each year. The ability to have international influence fulfills a goal Chance set for herself at just 19.
"When I moved to Hawaii and got into polo riding I realized I wanted to compete nationally and internationally," Chance said. "Being on an island so distant from everyone else makes competing very difficult. So, when I turned 19, I made the decision to be a horse trainer, moved back from Hawaii, and got really serious about competing and furthering my career."
Horse training, Chance said, is in her blood and in her family. With four generations of horsemen behind her, Chance approached training in her hometown with more than just extreme international competitions on her mind.
"I'm very much about making good working horses that can go and do a job," Chance said. "Competitions like ranch versatility are for those horses that perform at really high levels but also have a job, and so they're some of the fastest growing avenues in the horse industry now."
When horses Chance has trained for performance competitions retire, she wants them to be able to spend the rest of their days performing a job, with most retiring to ranch work. From riding in feedlots to remote mountain ranches, Chance trains horses to trust their riders through whatever task is at hand.
"I normally spend between 18 months and two years trust building with the horse," Chance said. "Once they know I would never put them in a situation they can't handle, they can do just about anything."
For Chance, the trust building component extends far beyond just horse training. Trust is the reason she began EXCA competitions in the first place because she saw a network of fair and supportive competitors to join. And, trust is her business model, where she relies on only word-of-mouth advertising to bring in regular, local clients. Chance's client, Vicki Dorsey, said the trust Chance extended to her, made all the difference.
"Whether your horse is worth $200 or $25,000, she gives her all regardless," Vicki Dorsey said. "Annie Chance gives 110 percent every day, and she deserves to be lifted up." £