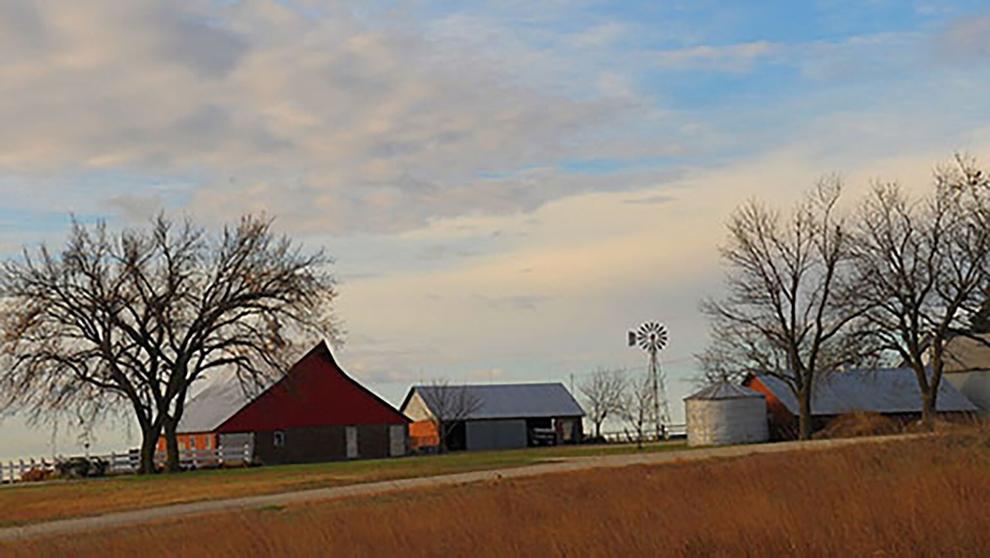 Farm work in Missouri has hit its stride. The following news and notes from University of Missouri Extension can help you keep yourself, your farm and your family and business relationships healthy during this demanding time of year.
Gauge a fair rate to pay for custom farm services
Knowing whether to own farm equipment or hire a custom operator to apply pesticides or other inputs often comes down to cost.
If you hire a custom operator — maybe a neighbor or custom applicator — you can use MU Extension's publication on survey-based custom rates for farm services to gauge an appropriate rate to pay.
The most recent survey found that chemical application costs in Missouri ranged from $5 to $8 per acre and averaged $7 per acre, says Ray Massey, MU Extension agricultural economist.
Missouri will conduct another custom rates survey this year. To download the current "Custom Rates for Farm Services in Missouri" publication and stay informed about this year's custom rate survey, go to mizzou.us/CustomRates20.
Monitor mental health as farm responsibilities ramp up
When raising crops and livestock, farmers can experience many stressors that are largely beyond their control. As you manage heavy farm workloads, check in with yourself and your loved ones about the importance of personal health and well-being, says Joni Harper, MU Extension county engagement specialist.
To help manage stress, you can enroll in the Skills for Psychological Recovery for Farm Stress program from the University of Missouri's Psychological Services Clinic.
The program helps farmers, ranchers and their immediate families cope with anxiety and stress related to farming and ranching. Participants can receive as many as five free teletherapy sessions that focus stress-reduction skills. To request telehealth services, go to muext.us/RuralTelehealthAccess more mental health resources at muext.us/ShowMeStrongFamilies.
Four steps when communicating with farm landowners
Communication can make or break a relationship between a farm tenant and farm landowner. MU Extension agricultural business specialist Karisha Devlin suggests that farm tenants take four steps to communicate well with landowners.
Assess how often landowners would like to receive updates. Maybe it's monthly or seasonally.
Select a communication channel that you and the landowner feel comfortable using. You might consider an e-newsletter or social media posts.
Share about topics that interest the landowner. Examples include crop progress summaries, management practice changes and weather updates.
Keep the presentation simple. Use easy-to-read words and fonts, and create a design that doesn't detract from your message.
Get more ideas for farm tenant-landowner communication at muext.us/CommunicateWithLandowners.
Plan for marketing your hay crop
For the most part, producers who sell hay must create their own markets rather than rely on elevators or other agribusinesses to buy their crop. If you're raising hay as a crop to sell this year, make a marketing plan now, says MU Extension county engagement specialist Jason Morris.
Your marketing plan should identify the buyers you want to reach, such as cattle producers, horse owners, hay brokers or industrial users. Certain buyers may look for a certain type of hay, such as fescue, clover or alfalfa.
When pricing hay, consider the volume and nutritional value of the bales you sell. Test hay samples for quality and use that information in your marketing messages.
Find more information about hay marketing at muext.us/MarketingHay.
Make time for three types of farm meetings
As you plan the second half of 2022, MU Extension agricultural business specialist Wesley Tucker recommends scheduling three types of farm meetings. Blocking time on your calendar for these meetings can improve your farm's communication and increase its productivity.
Operating meetings. Schedule operating meetings every week or every day to create agendas and set goals for each farm employee.
Family business meetings. At regularly scheduled family business meetings, include everyone involved in day-to-day farm operations. Meet at an off-site venue, and use the time to clarify responsibilities and roles within the business, create a culture of group decision-making and plan for the future.
Family council meetings. Host an annual family council meeting to allow all family members — even those who work and live off the farm — to learn about the family business and issues that affect the family.
Watch Tucker explain more about these types of meetings and other family business communication best practices in a video at muext.us/FamilyMeetings.