Last week, in an event that showcased ranchers' resiliency, Kansas Livestock Association and Kansas State University hosted a ranch management field day at G-Three Cattle Company near Uniontown, Kansas.
With over 100 local cattlemen in attendance, the event seamlessly imparted information while maintaining appropriate precautions and allowing for a little bit of much-needed socializing.
Market information provided by Tanner Ehmke, CoBank's manager of knowledge exchange, and a panel on cover crop grazing with K-State specialist Jaymelynn Farney and Jared Pollock and Gale George, both of G-Three, provided the informational highlights of the day.
Economic Update
Market swings left farmers and cattlemen alike a little woozy this spring, with nation-wide responses to the COVID-19 pandemic varying widely across the country. Identifying and quantifying economic variation was almost as trying, Ehmke said.
"We have all of this variability with COVID-19 and on top of that there are different responses economically," Ehmke said. "Out here, in rural America, we can social distance fairly easily and so policies aren't going to be congruent."
While COVID-19 cases are still showing variability, the national economy appears to be showing tentative signs of recovery, especially in commodity markets.
"Probably what we're experiencing here is pent-up demand," Ehmke said. "Consumers stuck at home are what will drive the economy moving forward."
Despite being on the rise, consumer demand in the United States is very different than it once was, with new trends appearing each day. While some trends will undoubtedly benefit beef producers moving forward, like the need to stay stocked-up on frozen protein products, others will redefine the way customers procure goods.
"We have a very different consumer now," Ehmke said. "There will be a lot of local impacts from people deciding to change their social habits and it will change the U.S. economy's ability to grow for quite some time."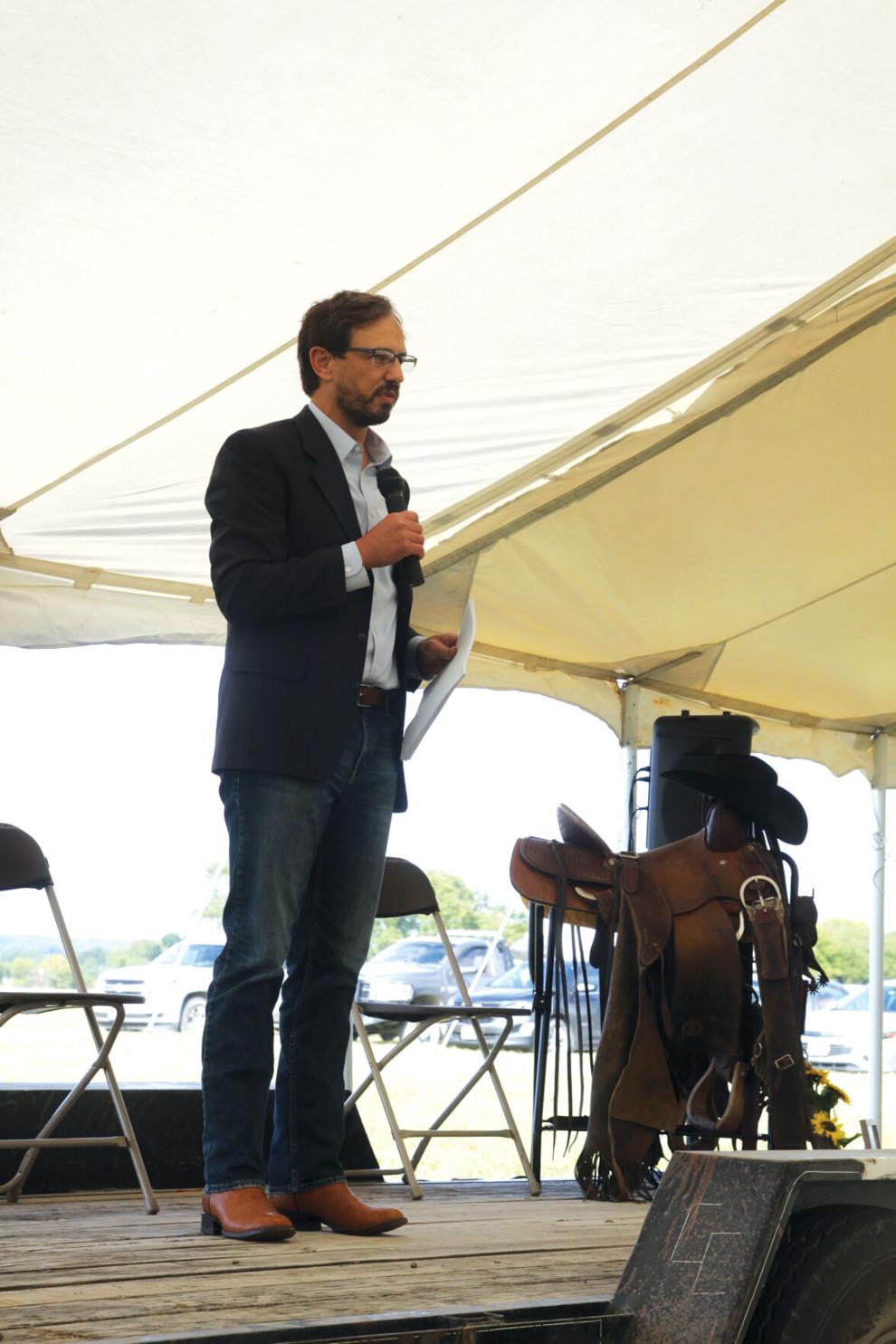 All of the economic and social changes occurring have spurred the Federal Reserve into increasing liquidity at a record pace, Ehmke said.
Those changes translate into record low interest rates and a lower value of the American dollar, which is generally good for commodity export demand. Commodity crop demand was initially impacted by low ethanol demand as more and more people halted commutes and canceled travel plans. While demand has risen in previous weeks, Ehmke said he thinks we're reaching a new normal in terms of ethanol and fuel demand.
"CoBank is the largest lender in the ethanol space and so we have a unique view of what's going on within the ethanol sector," Ehmke said. "On the whole, ethanol demand is down to about 80 to 90 percent compared to where we were at a year ago and we don't really expect those levels to come back."
Cover Crop Grazing
Gale George and his family at G-Three Cattle Company have been utilizing cover crops and alternative grazing strategies on their diversified farm and ranch operation for a number of years. G-Three primarily cover crops wheat for grazing on their farmland, with the addition of some cover crop mixes including a variety of cereals and brassicas.
"Typically on a good year we will harvest our corn and come in with wheat right after it," Pollock said. "The last three years we've actually done quite a bit of aerial applied wheat for our cover crops, just because the ground was so wet."
G-Three typically uses mostly wheat as a cover crop thanks to its availability and ease of planting. The ranch uses temporary hot wire to allow stocker cattle and developing heifers to graze land typically designated as corn or soybean cropland in order to reduce their feed costs.
G-Three has been dedicated to soil health and conservation on their land and while using cover crops requires effort and attention to detail, those involved said the benefits to the overall operation are easily visible.
"I don't know if we see a cost of gain decrease from a cattle standpoint, but as a guy who spends a lot of time sitting in a sprayer, I can tell you there are definite benefits from a farming standpoint," Pollock said.
Pollock encouraged producers interested in trying cover crops for grazing to develop a plan that would fit their operation, production goals and finances.
"Cover cropping doesn't have to be complex, expensive or a big project," Pollock said. "It can really be anything you need it to be."
The George Family and G-Three Cattle Company was proud to host the field day, in part, to showcase the efforts and passions of the late Darrel George. Darrel was a part owner of G-Three, brother to Gale and a passionate member of the agricultural community. Darrel passed away in March following a battle with cancer.