Larry Julian is not a typical cattleman — from his career as a public-school music teacher, opera singer and co-owner of a formal wear and tuxedo business with his wife Norma in Aurora, Missouri, to his philosophy of raising cattle.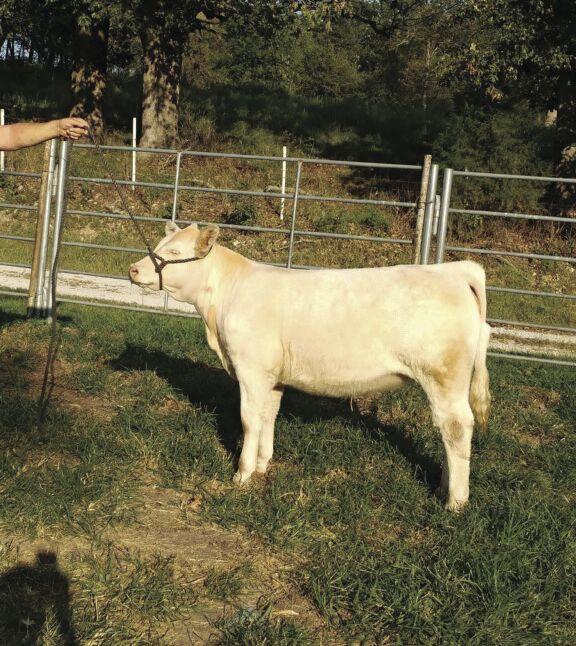 L&N Charolais, nestled in a hollow in what Julian calls "God's Country" near Crane, Missouri, is located on 130 acres where the Julians raise white and red Charolais cattle.
"I grew up on an Angus farm," the 70-year-old said. "My parents started the Angus herd in the early 1950s. I still have five registered Angus cows."
The Julian family originally raised cattle near Mountain Grove, Missouri. The original Julian Angus Farms herd was dispersed in 1982 but he and his brother Jerry continued to raise Angus cattle.
"We started our purebred Charolais herd in 1999," Julian said.
"I got my start from Peterson Farms Charolais at Mountain Grove," he continued. He started with three Charolais which has now grown to 40 cows — approximately a third are red cows and the rest are the traditional white.
L&N Charolais has implemented an aggressive artificial insemination and embryo transplant program.
"I do a lot of linebreeding with all my cattle," Julian said, adding he likes to go back to old bulls that produced good, sound cattle.
"I have a lot of Canadian breeding in these cattle," he added. "I do my own artificial insemination."
Additionally, the Julians have used embryo transfer, done by Four Corners Embryo Transfer in Oklahoma for about 25 years.
"My herd is pretty well closed to all but three cow lines," he continued.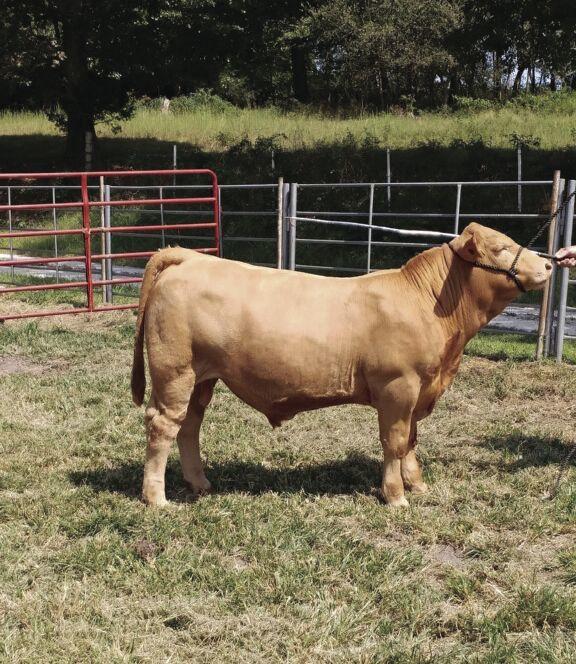 This philosophy has been successful for the Julians. L&N Charolais had the 2006 Breeders Cup Champion with L&N Sport 609 and the 2015 Breeders Cup Reserve Champion with L&N Thundercloud 424 at the American Royal as well as many wins at other fairs and shows.
"I guess fate actually got me into the reds," Julian said.
"I'd seen some of the reds and the tan-colored ones, and I never thought much about them," he continued. That all changed with a calf out of his original Peterson stock that he called L&N Ruby 022, or Red Ruby. Though both her sire and mother were white, Ruby came out a tan color and never faded.
"When I weaned her off, she was the best heifer I had," Julian said. "There was nothing like her."
When Red Ruby was old enough to breed, he learned Genex had a red Charolais bull out of Canada. The bull had gone through a bull test in Alberta and came out the top bull, weighing 1,600 pounds. The bull's tested performance along with the bull's 900-pound 205-day weight and moderate birth weight intrigued Julian enough to breed Red Ruby to him. The result was L&N Red Thunder, which is being used by many breeders today.
Red Ruby's calves have consistently performed well enough Julian has flushed her multiple times and used them to build his herd. In 2020, Red Ruby will be 10 years old and Julian said she has maintained her health and performance extremely well.
"I really strive on my cattle to be pretty moderate in size and to have good structure," he said. "The females are very feminine, and the bulls look like bulls but aren't sheathy or wastey." He also puts special emphasis on good feet, milk and udder structure.
"I feel like I've got a good product here," Julian said.
Julian attributes his success to the many friends he has made in the cattle business including other breeders like Jim Fohn Charolais of Cassville, Missouri, Cook Charolais in Jamestown, Missouri, Peterson Farm Charolais, Roger Elliott of Grandville, Illinois, and Dotty Macy of Street, Maryland, and other friends in the industry like Joel Butler of Republic, Missouri, Jocelyn Washam of Wentworth, Missouri, and David Hobbs at the American International Charolais Association.
"Norma and I help 4-H and FFA kids," Julian said. "One thing we do is help with the Lawrence and Barry County Fairs and try to help the Crane and Aurora FFA."
He has some kids who help him, and he teaches them to wash, groom and show.
One of his most memorable events was helping raise money for the juniors at the Ozark Empire Fair's Gold Buckle Gala.
"I said if they will donate more money between now and the fair that I would show my Angus and my Charolais in a tuxedo," Julian said. "I did that, and we got the donations up to over $8,500.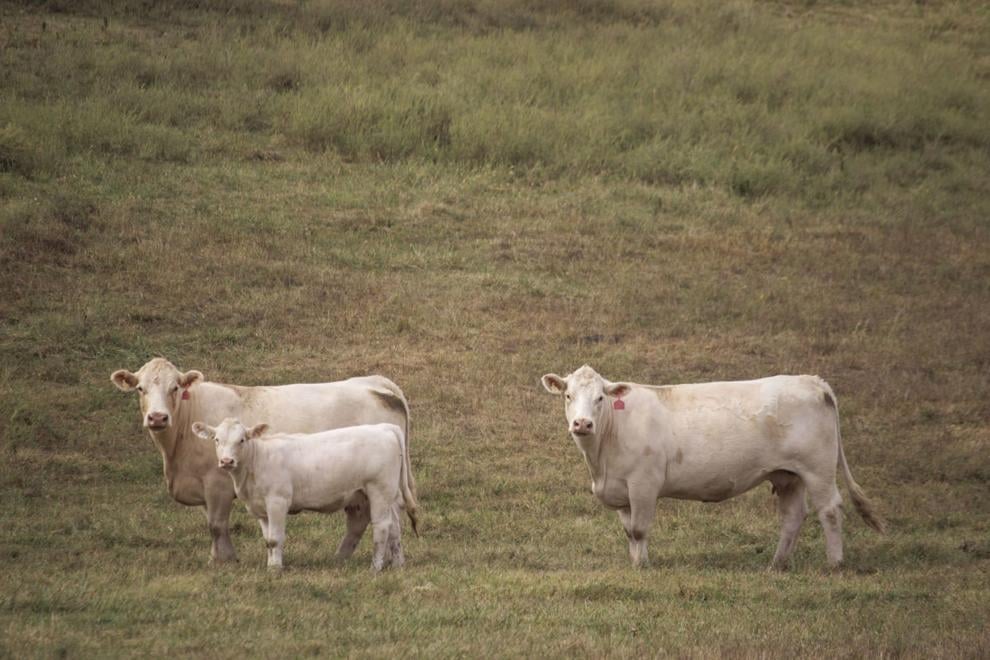 "I'll still see people to this day and they'll ask about the tuxedo," he added with a laugh. "It's something you could say left an imprint on people."
Despite the superb performance of L&N Charolais animals and the popularity of red Charolais in Canada, not all breeders are a fan of the reds but that doesn't deter Julian.
"I'm really considering going all red," Julian said. "The red market is really good, and people are interested in it. It's a Canadian thing. A lot of traditional Charolais breeders don't want red but the commercial breeders do."
Overall, Julian said his goal is to raise realistic and useful animals that aren't just for the show ring.
"It's a very practical program," Julian said. "I try to use a lot of common sense in what I do and not be lured by other influences.
"You've got to have an eye to try to be able to see what's in front of you," Julian said. "Everybody's got a different vision of what they want to produce, and I know exactly what I want to produce and I know what I want them to look like."