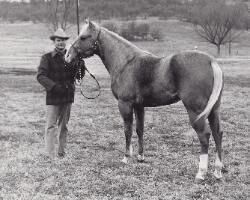 The re-introduction of sports betting in the state of Kansas in 2022 should have opened up opportunities for the re-opening of remaining live horse racing tracks that closed with the ban on parimutuel betting in 2009. The reality is much more intricate and insurmountable for horsemen.
"Parimutuel racing has operated on the same program since the 20s, almost 100 years, and it's just outdated now," said race horse breeder and Rutland Ranch owner Jeff Rutland. "Parimutuel horse racing fed off of the gambling dollar and the people coming to bet on horse racing, instead of promoting the sport and the beauty of the horses and athleticism, it was all about the gambling dollar."
Marketing horse racing as a gambling attraction also made the sport seem like competition for casinos, which left live racetracks across the country vulnerable to opposition. Kansas' recent sports betting bill is one example where gambling legislation was passed without thought to the fate of the time-honored and profitable tradition of horse racing.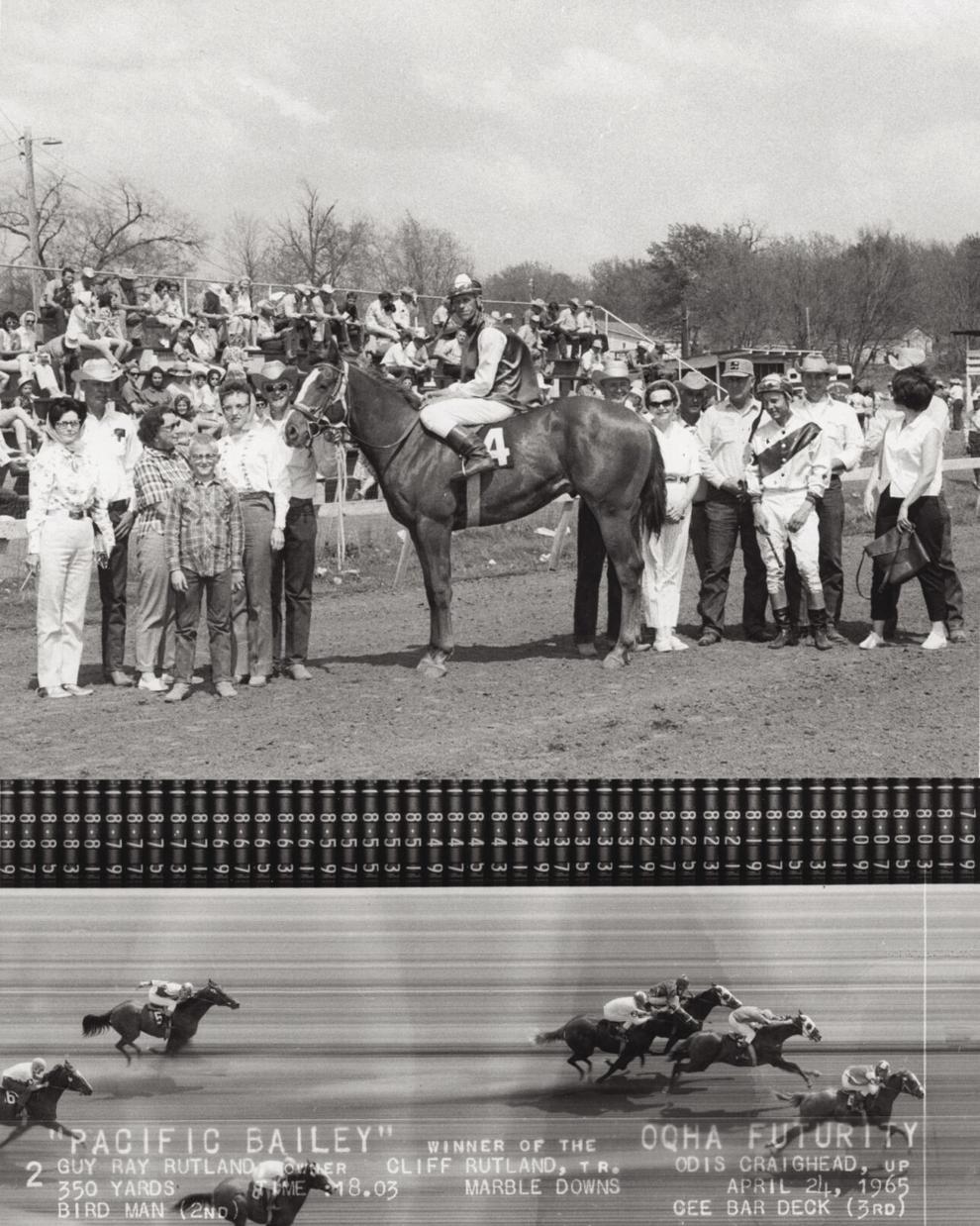 Kansas state statute 74-8843 lays out the new rules for parimutuel wagering on Historic Horse Racing in the state. Historic Horse Racing is not the same as live horse racing. Historic Horse Racing is a slot machine-style cabinet that allows the patron to bet on a select horse based on track record and then the winning horse shown is picked in a recreation of an actual horse race sometime in the past, with the purse paid out of a parimutuel pool.
Statute 74-8843 allows for Historic Horse Racing machines only in Sedgewick County and eliminates the need for locations with Historic Horse Racing machines to also operate a live racing track, something that is standard with Historic Horse Racing machines in other states.
"It did nothing for the horse racing industry," Rutland said. "There's no percentage for the horses. It even changed the law that that race track facility in the definitions of the parimutuel racing that now they used to have to conduct live racing. Now it's either conduct live racing or simulcast."
In Kentucky, the addition of Historic Horse Racing machines at live racing venues has breathed new life into the sport. With over 3,700 machines statewide at 6 locations, HHR machines in Kentucky brought in over $2 billion last year, with nearly $189 million going back to live horse racing tracks.
While live racing has missed out on the lion's share of possible profits from HHR, there is a bill currently making its way through legislation that could help produce the funds necessary to resurrect former tracks like Eureka Downs. House Bill 2434 redirects 3% of the tax on HHR machines to the County Fair Horse Racing Fund and the Kansas Breeders Development Fund. Two organizations that could expand track opportunities, raise purse money and re-open state level breeding incentives for Kansas.
"It costs a lot of money to to operate a little track like Eureka because of the regulations and the statutes that the racing commission has to oversee," Rutland said. "You've got 24-hour security and it costs a lot of money and just for operation."
Rutland said the loss of racing in the state didn't just end an outlet for gambling, it also stilted horse-based revenue opportunities for small and large horse breeding operations alike.
"It's just sad for everybody, not just for me, there's a lot of small breeders in the state that have had two or three mares and they've got to take these mares out of state," Rutland said. "It cost everybody in the state when when we didn't have racing, and that's what I think the legislators understand in a way, but they they didn't know how to help us."
Directing a small portion of funds from HHR back to live horse racing can make a huge difference for local breeders and the re-opening or establishment of local tracks, something Rutland would like to see again in the state.
"We've tried to tell them that this is simply a tax bill. That this is just transferring the tax the state would would get over to an industry that's going to bring 10 fold that money back to the state if they would just open the doors and let us run our horses," Rutland said. "The state probably every week or every month they offer huge incentives to attract some industry to the state that couldn't do half of what what our industry can do if they just let us run."
Racing at Rutland Ranch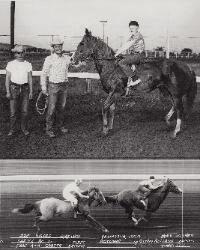 Rutland Ranch, based in Independence, Kansas, has a rich history in the sport, at one time raising over 400 mares and standing several nationally-recognized studs. Today, the ranch operated by Jeff and his brother Cliff still produces top-notch stock, mostly used in competitive events like barrel racing.
"My dad actually was into match racing back in the 50s. It was part of the culture," Rutland said. "You had a good horse and you took it to Pawhuska or Newkirk, there were a lot of little towns that had little match tracks. So he started match racing back then."
Jeff's dad, Guy Ray was an avid horseman and racing enthusiast, inducted into the American Quarter Horse Association Hall of Fame in 2013. He established the program Jeff and Cliff continue today.
"We had one stud, Pacific Bailey, that basically built this barn," Rutland said. "This time of year, we've got 148 stalls, and then we can put another 50 portable stalls down through the middle. This farm was completely full and our pastures were full. I've been in this business pretty much all my life one way or another."
Pacific Bailey was born in 1963 and won over $15,000 in race earnings before settling in to stud at the Rutland Ranch for the rest of his over 30-year career. It was important to Guy Ray that everyone have the opportunity to breed great horses, and so despite being a nationally renowned horse, Pacific Bailey's stud fee was never over $1,500.
Rutland said his dad's people-sense as well as his horse-sense, helped them develop lifelong friendships in the sport, as well as a reputation for great horses that could "do it all."
"My dad would know a story about the mare and the pedigree, not just her pedigree, but the what happened two or three generations back on horses, which is important and and I'm not nearly the horseman that my dad was," Rutland said. "He was he was extraordinary. He could picture in his mind what a particular bloodline was going to cross back on another brother bloodline and and whether it was good or bad."
The choices Guy Ray Rutland made on the ranch for breeding have lasting impacts on the foundation of the ranch's horses today, something Jeff also keeps in mind when making his own selections.
"Confirmation is the hardest trait to overcome in a breeding program," Rutland said. "If you bring in a stud or a mare, that's crooked legged, in some way doesn't have the proper confirmation. That's going to that's going to carry on completely through your program. So you've got to be very careful about good straight legs and, and good hind leg muscle and good hips, and so forth."
Today, Rutland Ranch's featured stud Painted Dash has just as high of potential as Pacific Bailey held in the early years. Rutland said the family's longstanding commitment to horses that were smart and functional as well as fast has culminated in the new foals the family is raising.
"We've always raised horses that weren't strictly for the racetrack," Rutland said. "We always raise horses that can do halter, reining and the cutting horse competitions as well as the barrel arena horses. We want them to really do it all."