Market lamb and goat projects are a competitive industry whether showmen are exhibiting at a small county fair or on a national stage. For longtime sheep and goat breeder, Bill Mein producing proven winners means settling for nothing less than the absolute best.
"People just aren't satisfied with good goats or lambs anymore," Mein said. "Even county fairs can be highly competitive, which means everyone is looking for the special one, the great one."
Mein breeds around 80 ewes and co-owns a group of 40 Boer goat does on his Girard, Kansas farm. Mein's family has been in the sheep and goat industry almost as long as he can remember but Bill likes to work with youth and produce truly optimal show stock.
Lambs and goats raised on Mein's operation have won on national stages, with many of his prime stock bred to produce on time for a wide variety of Kansas and Oklahoma livestock shows.
"For the lambs and goats we raise, we have an in person sale April 10," Mein said. "We also sell some prospects private treaty."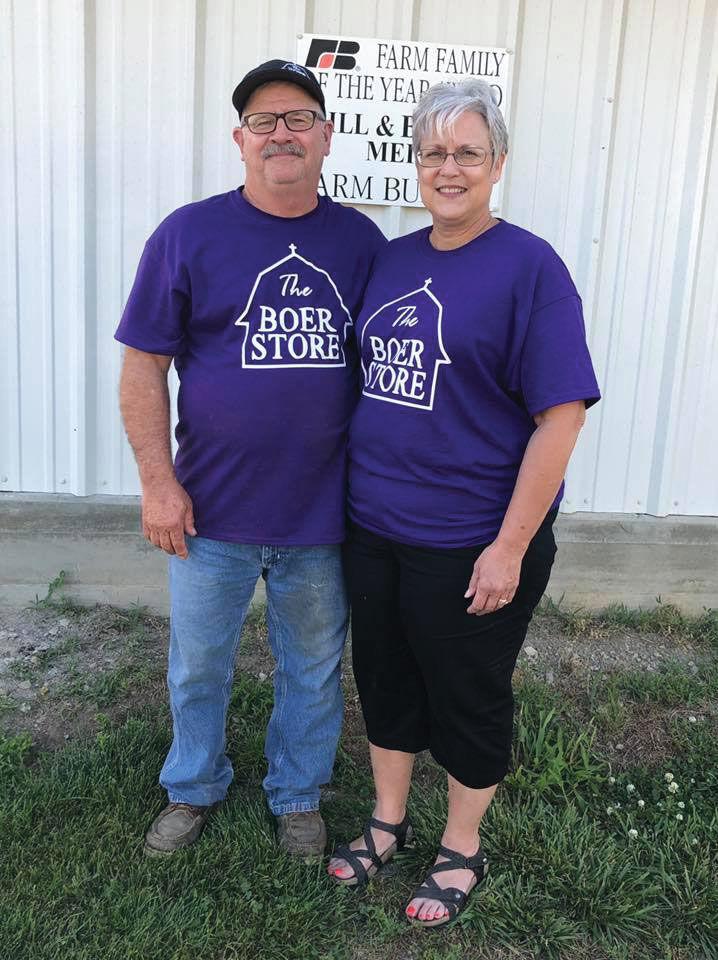 Inevitably, Mein gets to see some of the goats he sells again when they return to take part in a goat stud service he calls The Boer Store.
"Goats have good personalities, which means after you show one doe in the breeding division at county fair, you get attached," Mein said. "Then you find yourself with a whole herd of show-type does and Boer bucks can be very expensive."
Mein's stud business typically houses between six and eight high quality show goats bucks. In peak season, he rents additional studs from out-of-state to increase his catalogue of offerings.
"We normally have an open house in June, just so everyone can come out and see the bucks we have to offer," Mein said. "I'll try to start scheduling out the breeding dates then, because some people will want to bring all of their does in at once while others like to spread out over a few weeks."
Sending a doe or a group of does to The Boer Store is made simple by the information Mein provides.
"We have a pretty in-depth synchronization protocol that we provide for our customers," Mein said. "They bring the does to us with CIDRs in to sync estrus and then we'll have about a week window to get them bred."
Mein's scheduling depends on buck availability and the number of does he's taking in. If the owners would like to schedule all of their does with one buck, they would spread out delivery over a few weeks.
If they would like to have all of the kids born at once, all of the does would come in and be bred to different bucks. After the initial breeding, Mein guarantees the does a second chance following the results of a blood test.
"We do a blood test at 25 to 26 days to confirm pregnancy," Mein said. "We keep the does the length of two cycles, even if they test positive just to confirm the breeding."
The idea for The Boer Store came to Mein when he was frustrated with the results and expense associated with finding quality sires for his show goats.
"Artificially inseminating goats can have as low as a 50% success rate, which can get expensive quickly even if you have only a few does," Mein said. "It's more effective in sheep, because fresh semen is used more often than frozen, and it has a higher success rate."
Overall, Mein said he enjoys the way The Boer Store allows him to test out premium genetics from all over the United States, but the best aspects of his job revolve around getting to work with and contribute to the success of 4-H and FFA youth.