Missouri and the surrounding states boast some of the highest cattle numbers in the United States. That kind of production power can only draw top-quality processing power — and it has in the form of a newly opened 500 head-per-day capacity facility just outside of Springfield in Pleasant Hope, Missouri.
Missouri Prime Beef Packers opened in March after a long battle with COVID-19 related construction and equipment delays. The company has already begun delivery of frozen boxed beef products into a variety of local, state and national markets.  
"One of my goals with this plant is to allow some other brands to grow and succeed," said Missouri Prime co-owner Stacy Davies.  "We want to provide that service to others — especially the programs that maybe need to do a hundred head a week and they just aren't big enough to get into the big plants but they're too big to be in a small 50 a day plant or 20 a day plant. We'll serve that middle-sized toll customer that has unique products and just needs a place to process them all."
With a long history in the beef industry, and a cattle producer himself, Davies said he's familiar with fighting for processing space amongst bigger beef brands and saw the opportunity to expand.
"I met Derek Thompson at the very first Nextgen bull sale when I was looking to buy some Beefmaster bulls, and we ended up talking that year and the next year about what I was doing in the beef business," Davies said. "He got interested in it and came to see what we were doing out in the Northwest."
Despite Thompson's enthusiasm for the beef business, Davies said the industry was too big and too much work to just jump straight in. Owning a processing plant together so their combined brands wouldn't need to fight for toll space was the only way Davies thought they could make it happen.
"Shortly after we started talking about it, Derek found this plant," Davies said. "Once we realized the plant existed and we realized the opportunity from a cattle supply standpoint, then we got pretty aggressive about it and realized it was a good spot for a plant."
Five main brands — Grass Valley Beef, Flint Hills Beef, Kansas Ranch Premium Reserve Angus Beef, Blackstone Waygu and Show Me Beef  — will process in the plant three days a week, with custom processing opportunities open the other two.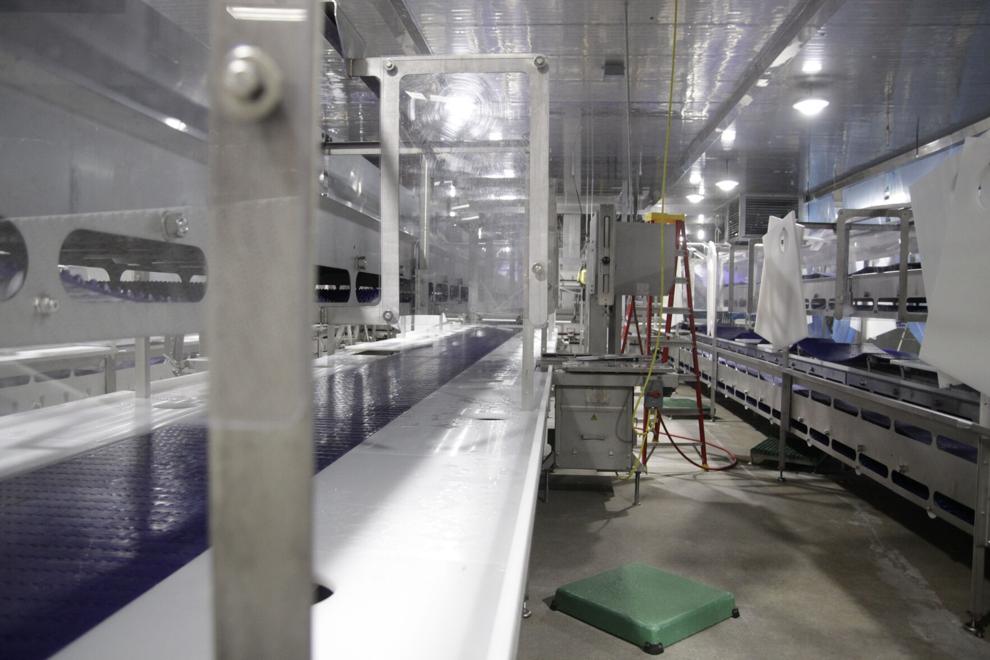 Custom opportunities are limited and typically require a 40-head minimum, but that doesn't mean the plant won't open doors for even smaller local producers.
"One question we get all the time, is whether people can bring their cattle, one or two head, direct to the plant and the answer is no," Davies said. "The best thing to do is take your cattle directly to a local sale barn and our buyers will take care of the rest."
Davies said Show Me Beef — a regional brand distributed in Springfield and available in most Price Cutters — processes only cattle that have been born and raised in Missouri, so local producers can sign a certification stating the origins of their cattle to qualify for the program. Missouri Prime Beef Packers, is anticipating buying quantities of local cattle, including cows, to fill some of the processing space for its own brands.
For producers interested in custom processing opportunities for their own branded beef, Davies said there are many factors to consider beyond a convenient plant location and quality cattle.
"Have you registered your brand? Have you thought about getting label approvals? Do you have a customer identified only want to go direct to consumer? Who's going to do your fulfillment center and then, what claims are you going to put on the label? And what process do you have to go through to get those claims approved?" Davies said. "We've had customers come in with 40 head of excellent cattle ready to kill and they just don't know any of those things yet. We're willing to walk them through the process but it takes time and preparation."
Plant History
The packing plant at Pleasant Hope was originally built in the 1950s as a beef plant and operated as such well into the 1980s. The plant was later converted into a pork plant and remain open for pork production until 2010. It remained closed from 2010 to 2017 and then was re-opened and renovated as a pork plant for a very short period of time.
When Missouri Prime Beef Packers purchased the plant, it had been closed for over two year.
The renovation of the plant took just under 200 days to complete, even allowing for COVID-19 equipment delays. The alterations occurred without incident — a fact the onsite staff is immensely proud of accomplishing.
All new cooler ceiling with taller rails, beef-packaging assembly lines, state-of-the-art hide pullers and more make the site an exceptionally run property engineered to limit downtime. New sorting pens in the rear of the building were built by local welders and designed with Bud Williams-style animal handling in mind.
"We're very proud of the staff we have here and the progress we've made at this facility," Davies said. "Setting this quality of facility up , just the way we wanted it and in the time frame we were aiming for was difficult, but we're glad to be open and operating."