In the heart of Southeast Kansas, Gelbvieh cattle producers, Jim and Terri DeGeer never had a doubt in their minds about finding their way back to the ranch. Today, the pair have owned and operated DeGeer Gelbvieh as a successful genetics business for the past 36 years. Jim and Terri continue to make a meaningful impact in the lives of youth and young farmers in the small town of Erie and statewide in Kansas.
"Terri grew up on this farm here and I grew up out in South Central Kansas in Medicine Lodge," Jim said. "We met at K-State, worked away for several years and then had the opportunity to come back here and start farming with her parents."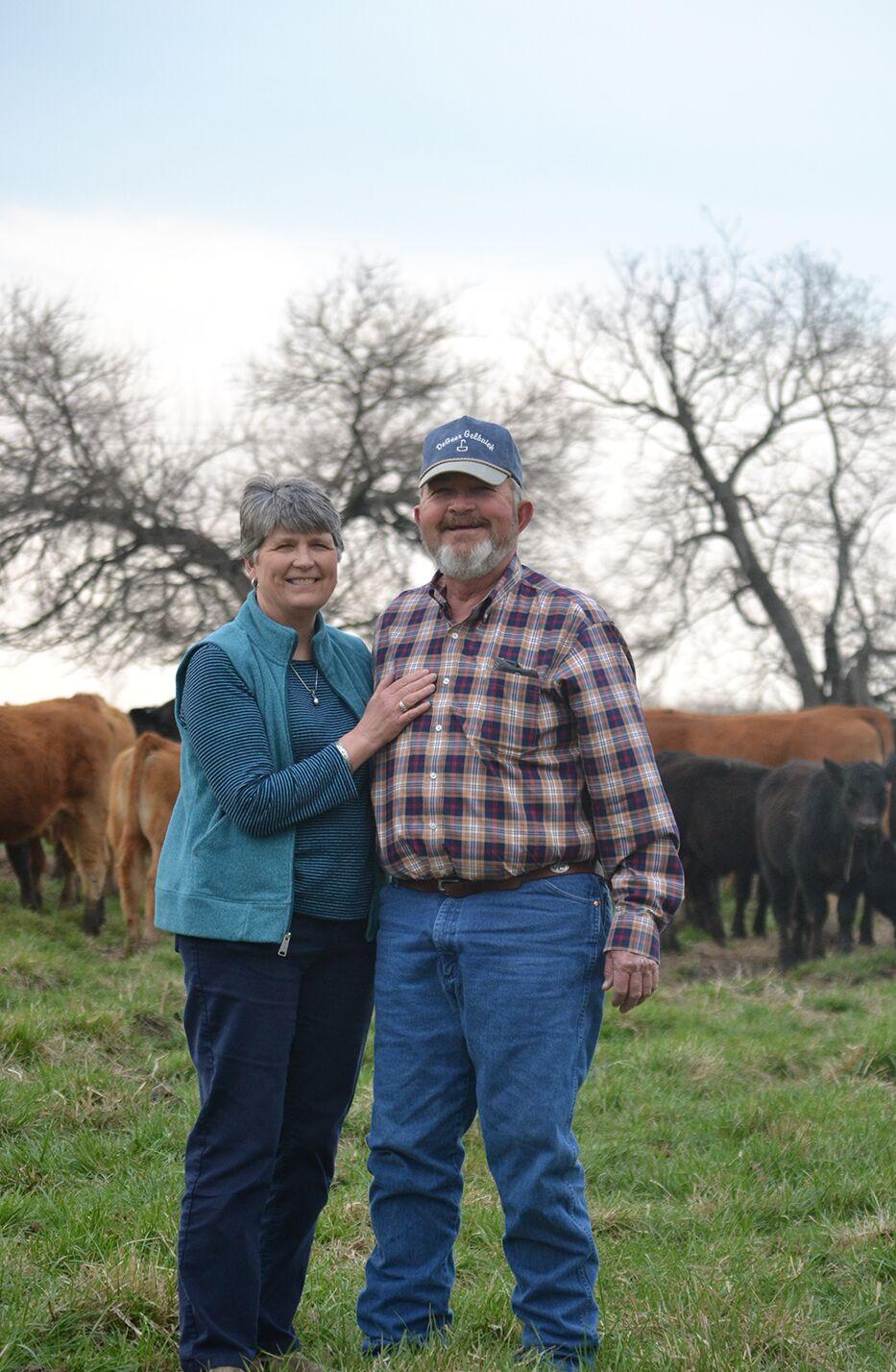 Jim knew from a childhood spent working alongside his dad that he liked being around cattle and the registered business. While completing his education in animal science at K-State, he found an even deeper passion for livestock genetics.
"I enjoyed the registered business, that was where my interest was," Jim said. "We had a limited amount of space here and if we were going to get a premium dollar for our cattle, we needed to be in the seedstock business."
The DeGeers moved home from college to settle on Terri's parents' farm, which had been previously run as a dairy operation. Updating the dairy facilities would have been a higher capital and labor investment than either Jim or Terri wanted to undertake at the time; however, to start a Gelbvieh seedstock operation, Jim knew he would need to remain minimalist with his financial loans in the midst of the 1980s Farm Crisis.
"It was rough here in the '80s when we moved back in June of '86," Jim said. "I tell people the week we moved back was when the very last bank in Neosho County went under."
Jim recalls how the first few years, producers felt like all they were really doing was working for the bank.
"The thing that we remember the most about the first 10 years is that we were paying over 10% interest on our operating notes," Jim said.
The 1980s Farm Crisis weeded out a lot of the young farmers in the area, as many local farm neighbors had to quit and move into town. It was a challenge for the DeGeer family to get started successfully and remain financially stable to ensure their profits were breaking even.
"I think, ultimately, you find out what are the things you can do," Terri said. "Find what works for your operation, put a good business plan into place and then just stay the course. We've stayed pretty conservative."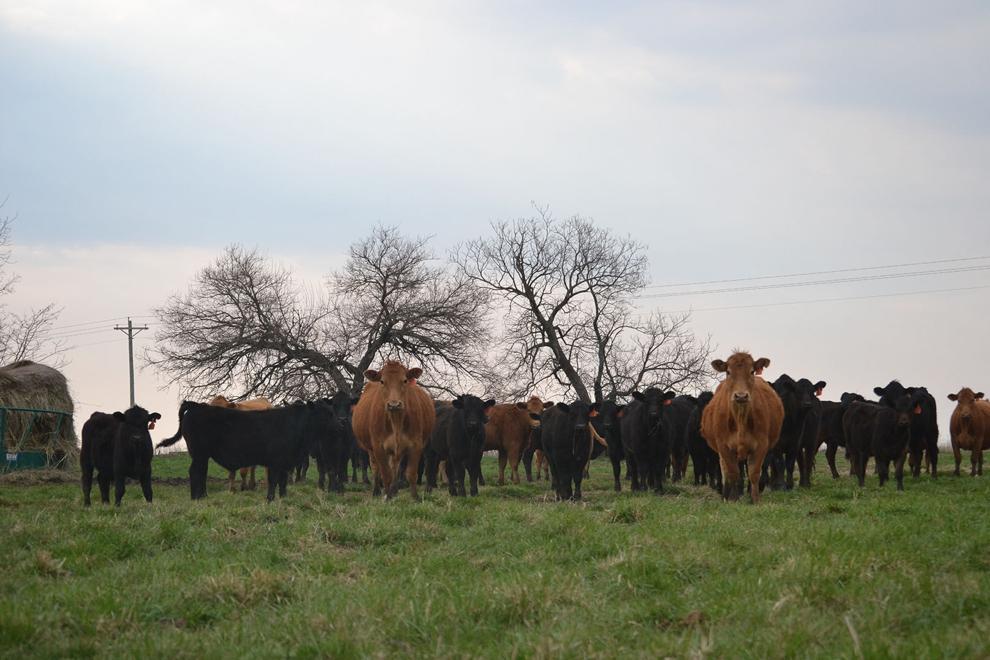 Of course, being a young farm family with two young children, it was natural to get involved as a community member in the local school district and as a sitting member of the Neosho County Farm Bureau board.
"They were looking for new blood," Jim said. "There weren't very many of us around back in the early '80s. You wound up with on [organization boards] a lot, but I enjoyed it."
Jim and Terri have served together through Kansas Farm Bureau on state committees including the Young Farmers and Ranchers committee for two years, the beef committee and the state marketing and resolutions committees.
On a county level, they have been long-time volunteers with their local 4-H clubs and served as members on the Neosho County Farm Bureau and University Extension boards. The couple is members of the Kansas Gelbvieh Association, Kansas Livestock Association and the National Cattleman's Beef Association. They serve as advisors for the Junior Gelbvieh Association and were honored as one of six Kansas 'Master Farmers' through Kansas State University in 2016.
In December of 2021, the family was further recognized together as a Kansas Farm Bureau Friend of Agriculture; an award that recognizes 12 individuals throughout the state who have made significant contributions to Kansas Farm Bureau and agriculture.
"It was a surprise," Jim said. "The local Neosho County Farm Bureau board nominated us and it wasn't anything we'd anticipated. We found out about it the night of the Farm Bureau annual meeting."
Jim stresses the importance of always being there for the youth in the community, whether through financial support or kids who are in need of a ride for a 4-H or FFA judging contest. He currently serves on the Neosho County Fair Board as a beef superintendent.
"I know most of the things we've done through the years have promoted agriculture," Jim said.
Terri works as the school guidance counselor at Erie high school and is a member of the Kansas Counseling Association. She has also served as the county Farm Bureau Women's Chair and is involved as an organist at church.
"If you serve in a position, you want to be able to be more than just a member and to contribute and step up to the plate," Jim said. "But not take on more than what you can hopefully do well."
When it comes down to the Gelbvieh business, DeGeer Gelbvieh runs an average of 120-130 head of registered seedstock cattle each year.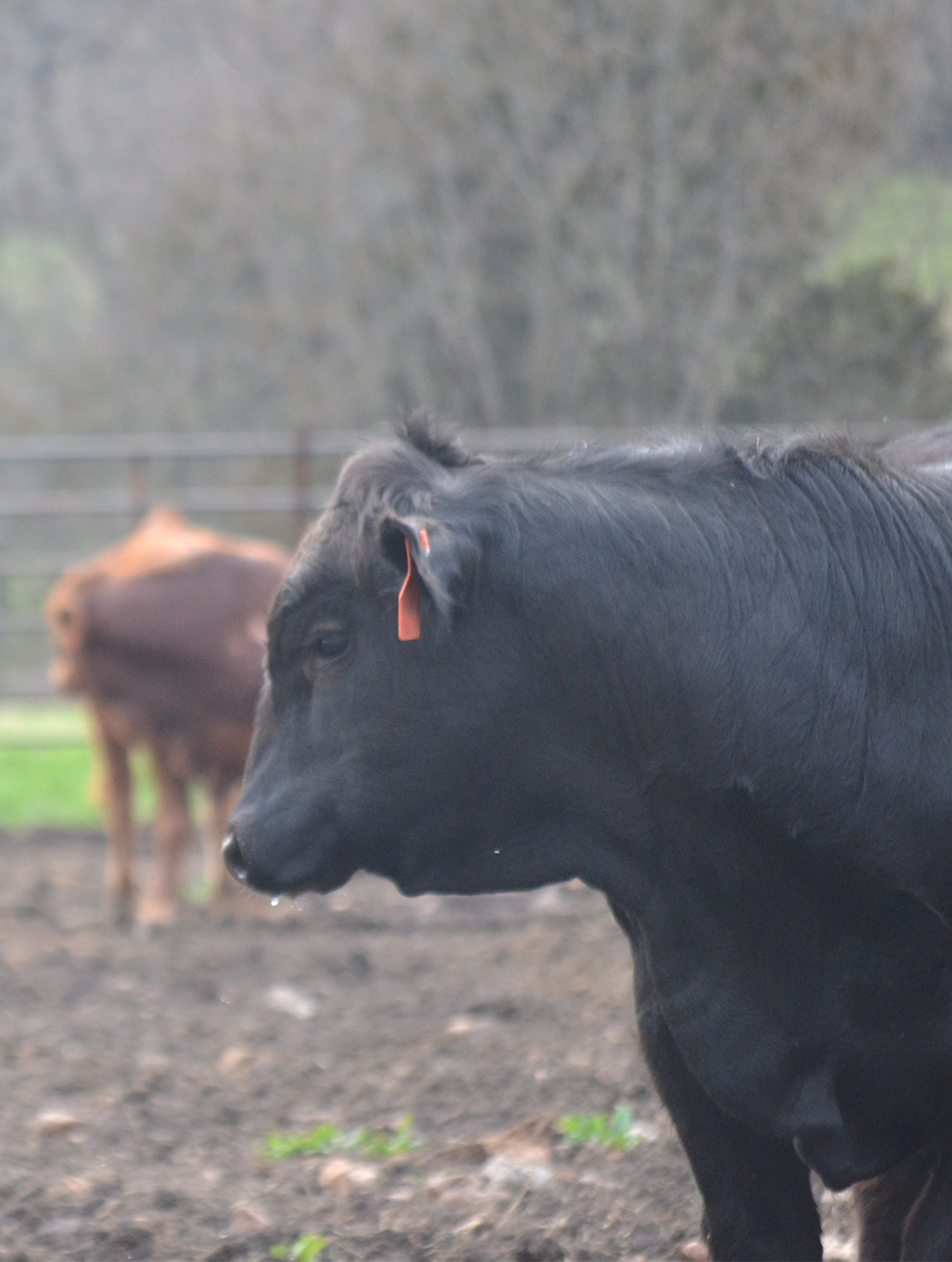 "We didn't have enough pasture to do quantity," Jim said. "I enjoy the genetic side. That's my first love and then we got started [in 1986] with 25 commercial cows and built up from there."
As a Continental breed, Gelbvieh did not initially require the purchase of pure-blood seedstock cattle to operate as a registered ranch. Through the breed-up program, producers could register half-bloods or three-quarter bloods to work desirable genetics into registered Gelbvieh through a commercial herd.
"It wasn't like you had to go buy a bunch of stock. You could get those little heifers to start with and get a decent bull and you can have commercial cows," Terri said. "You can build the genetic package instead of buying the genetic package."
Jim added, "As long as you used a pure-blood bull on your commercial cows, you could register those calves as half-bloods and work up from there. That was a pretty economical way of getting started in a breed."
Today, DeGeer Gelbvieh serves customers in a general 200-mile radius in the four-state area with some customers as far out as Nebraska, Kentucky and Alabama.
"One thing I liked about the Gelbvieh breed was that they were very commercially based," Terri said. "They're built to produce beef and for the cows to raise a good solid calf year after year. They're kind of a cow man's cow."
With limited facilities and limited help, Jim and Terri wanted a breed that was easy to handle.
"I like a very well-balanced animal as far as for my cow herd," Jim said. "I tell people that we try to put as much calving ease into our bulls as we can without sacrificing performance."
As a small business, DeGeer Gelbvieh has built up its customer base through positive word of mouth and reputation. It comes down to the confidence customers have in the product, whether it's on the hoof or on the rail.