Farm to table sounds like a too-fancy term for the simple 1,095 meals a farmer feeds his or her family over the course of a year. For areas like Northwest Arkansas, however, the term becomes more than just a fine-dining buzzword.
It's a chance for rural, agriculture-based communities to retain their roots through urbanization and creates common ground for critical food chain education.
No event more-thoroughly captures the spirit of farm-to-table dining than a series of day-long butchery workshops hosted by Bentonville-area chefs, Travis McConnell, Jules Carney and Joe Wilson at a variety of species-specific farms, in this case local lamb producer Hanna Family Ranch.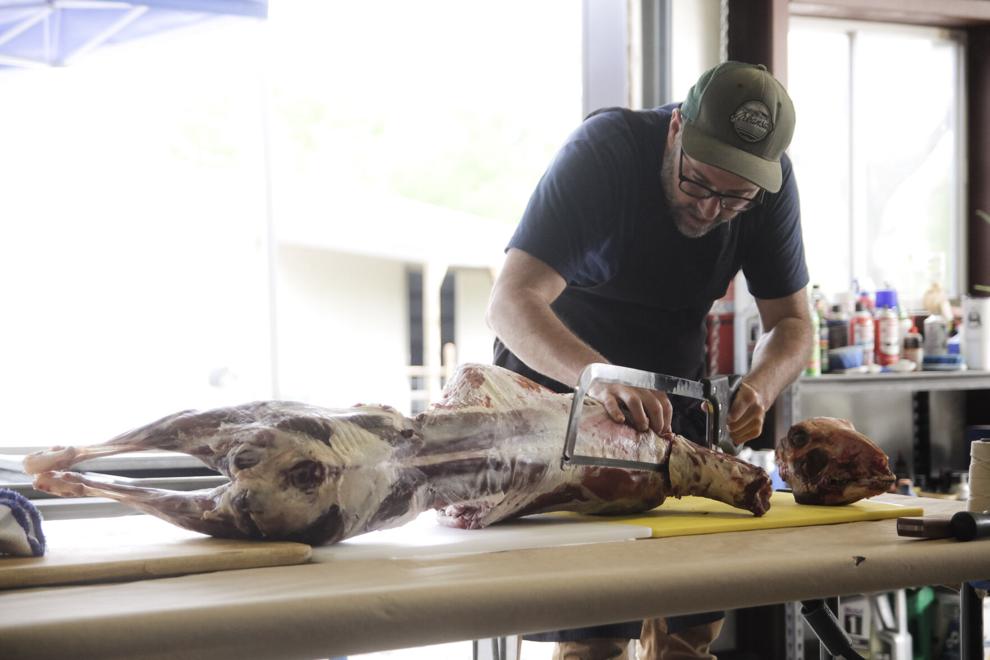 From the Ground Up
 It's important for posterity's sake to point out that while the chefs teaching these farm-to-table butchery workshops are certainly world-class — McConnell is a master butcher and consultant for a large Northwest Arkansas restaurant group, Carney is an artisanal charcuterie expert with global experiences, and Wilson, well, he's a self-professed redneck with a squirrel cooking contest that landed him alongside Anthony Bourdain — the workshop itself feels more like a football game tailgate with five star cuisine.
The result is a unique blend of participating farmers looking to learn how to do their own processing and culinary enthusiasts eager to learn more about the origin of their food all being educated by experts in their respective fields.
"My first interaction with working on a whole animal was actually at my culinary school where we had a whole pig and it blew my mind," McConnell said. "I grew up on an agricultural farm in Kansas, but I never saw whole animals being butchered or anything like that."
The impression that single instance made on him was profound, and the feeling was replicated for workshop participants many times over during the day-long learning session as McConnell demonstrated how to take a whole lamb carcass, organs and all, and turn it into restaurant-quality cuts.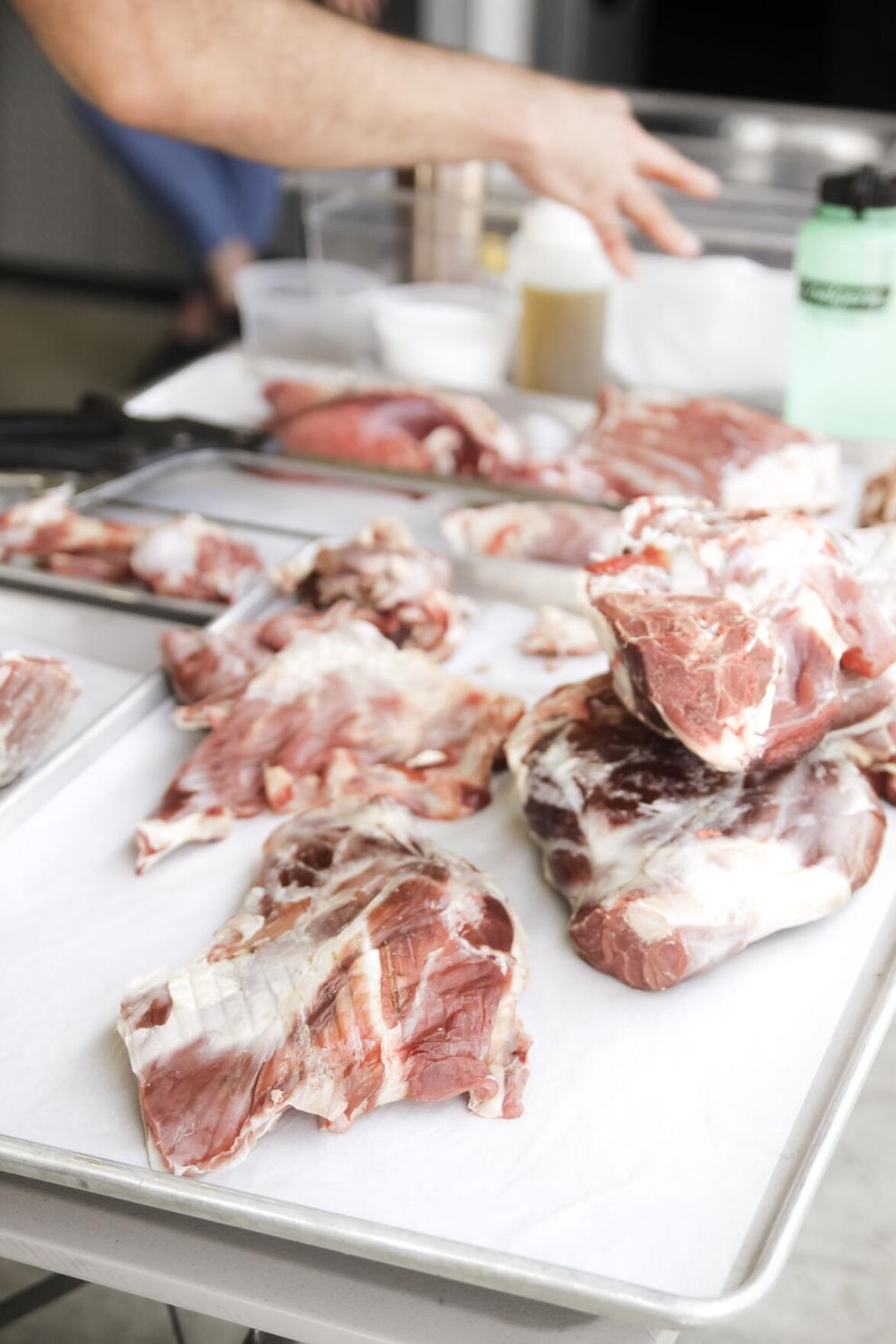 "It's like the muscles that do the most work typically have the most flavor," McConnell said. "You look at the lambs in the field and their head is down 99% of the time.
"The neck is having to hold the weight of that head down so it develops, it's obviously a lot of bone, but the meat, the flavor off that you get is just so rich and amazing. It's an under-utilized cut."
As the cuts commenced, from elegant racks of lambs to less-used portions like the neck, it became more and more apparent how quickly a 100-pound live animal can be reduced to just a few select cuts of meat.
"Yield on lambs is not the greatest of all the species, which is why you tend to see the pricing a little bit higher," McConnell said. "Not only is the amount of work and effort they put into raising these beautiful animals a lot, but also they dress out not as much so it's a little bit more of a precious cut meat."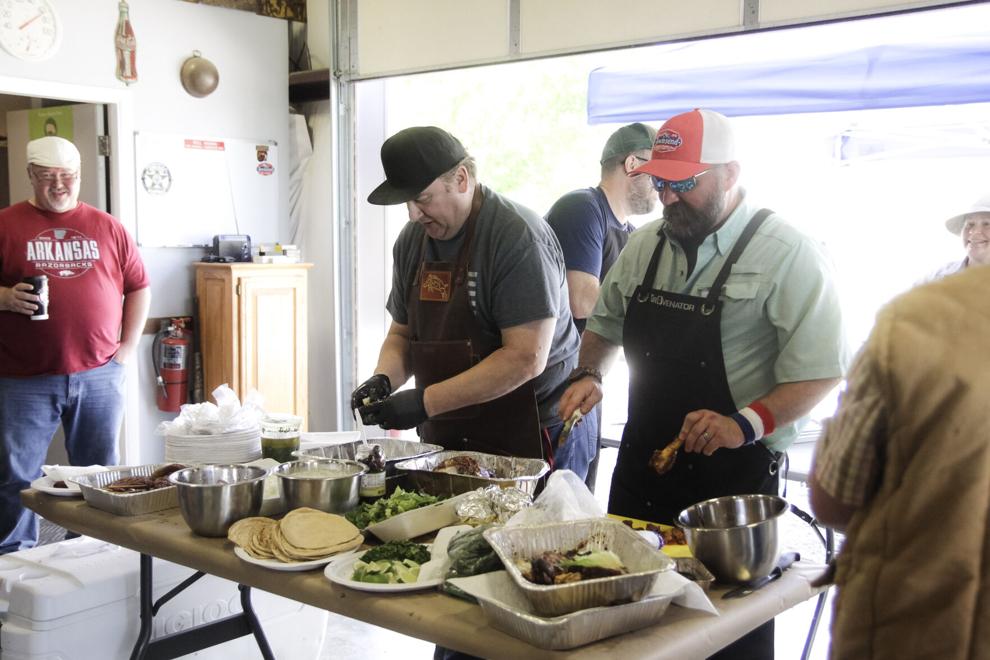 Farm Focused
The allure of farm-to-table, for many is not just getting a quality cut of meat, it's knowing the origin of the food and feeling a connection to the place and people where the food was raised.
The search for that elusive connection and eventually their desire to share quality food with their friends and family led Will and Waltina Hanna to establish their own farm outside of Bentonville.
"We had been living in Bentonville for a while and Waltina was just a city girl — didn't know meat except from the Styrofoam at the store," Hanna said. "I had grown up in 4-H but was away from it for a long time before we located this property and began to build."
Today, Hanna Family Ranch is a prominent woman-owned business, spearheaded by Waltina's business savvy and operated day-to-day by Will, who takes on the animal husbandry side of the operation.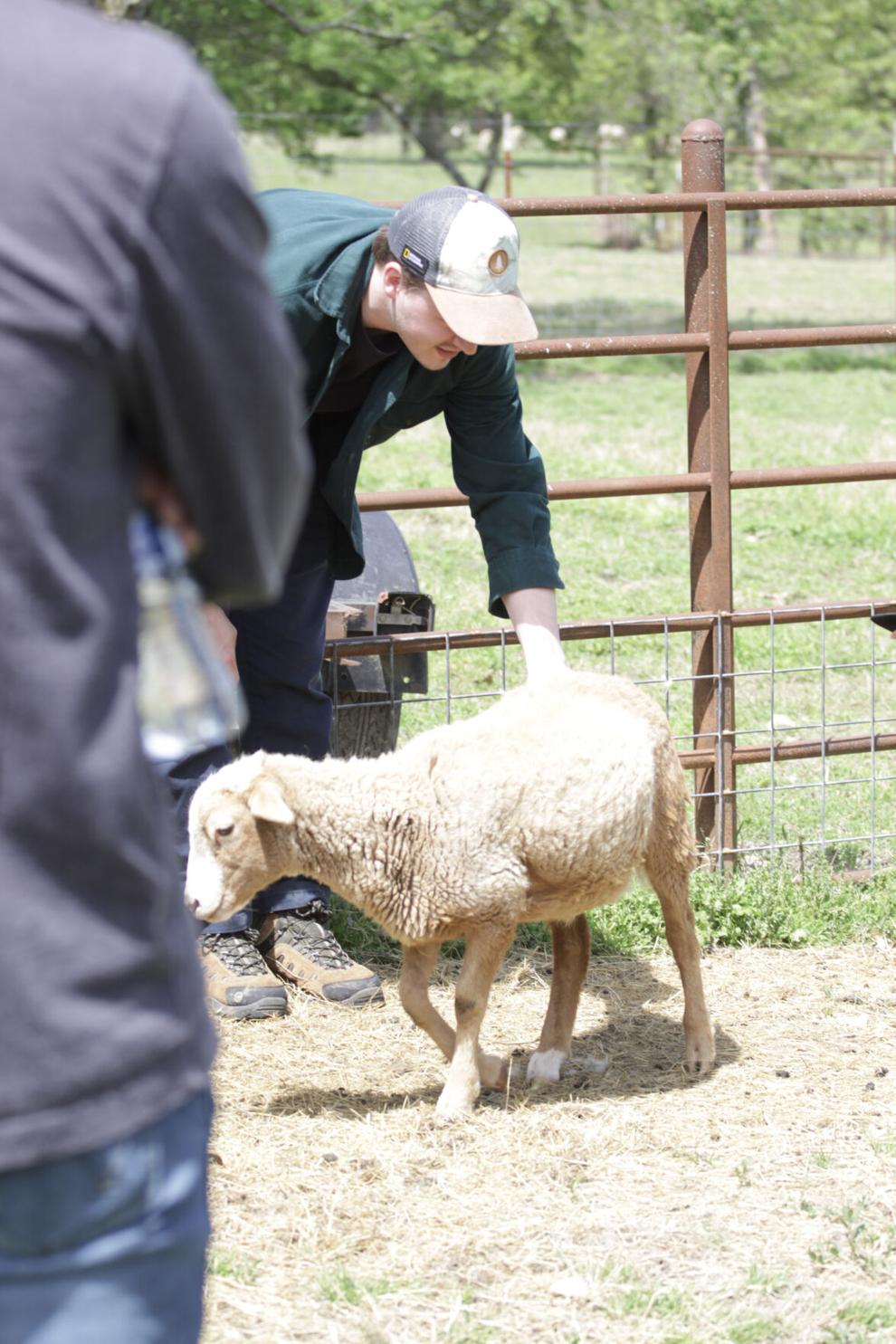 With over 200 ewes in their flock, the Hannas produce quality lamb meat to supply a wide variety of Northwest Arkansas area eateries, from fine dining establishments to food trucks.
As first-time producers, the Hannas were immediately met with a wide variety of challenges, early on into their business, starting with developing the location itself.
"There's infrastructure, fencing, water lines and shelter — you need all of these things," Hanna said. "It just doesn't happen quickly."
In fact, Will and Waltina were initially a pork producing operation and marketed pork products to local restaurants. When a chef made a trip out to the farm for more pork, he noticed some sheep grazing down brush on the Hanna's acreage.
"He told us he didn't realize we raised lamb as well as pork," Hanna said. "I told him those sheep were just our employees out there taking down the brush, but he said we should think about raising them for real, and so we did."
Once they had the basics of lamb care and production sorted out, the Hannas began to dedicate themselves to producing the highest quality lamb products possible, from genetically selecting for larger, more muscular sheep, to maintaining overall animal health.
"UofA sent some doctors out and we were going to be part of a parasite study," Hanna said. "They came and pulled fecal samples but eventually these gave us some bad news that we couldn't be part of the study, the good news was that the reason we didn't qualify was the parasite load on our herd was too low."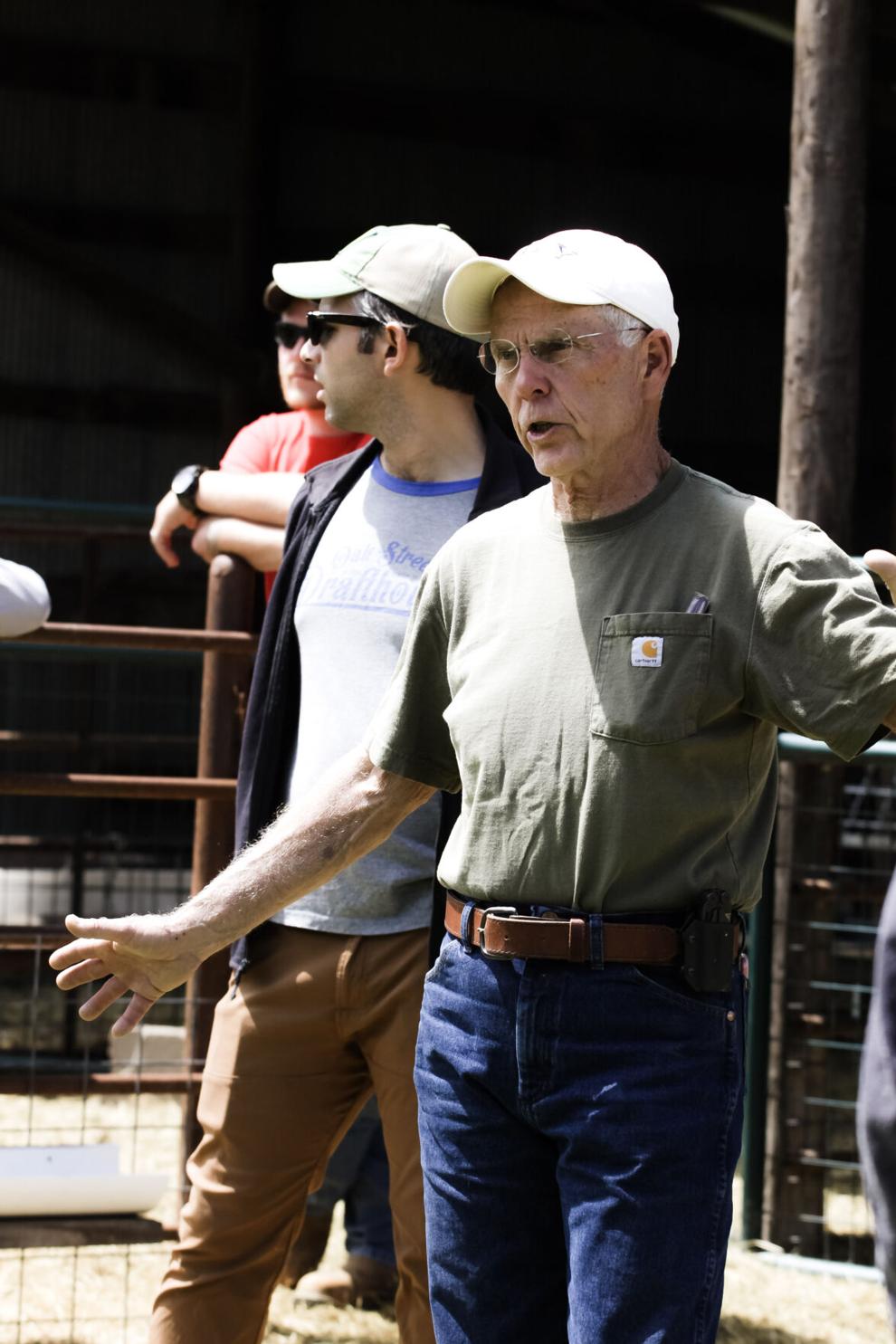 Keeping up that dedication to quality and detail, was profoundly more difficult during the pandemic, as overloaded processing outlets made it difficult for the Hannas to maintain a consistent product inventory, especially for their local grocery clients.
"Processors got so busy, that you've really got to keep track of the quality you want for your product and make those expectations clear," Hanna said. "This is the essence of the business — the meat — and we have to make sure it's the absolute best it can be."
During this time, the restaurant community in Northwest Arkansas was uniquely supportive of the Hannas' business, despite facing their own challenges.
"The chefs would call us and ask what we had higher inventories of, what cuts they could help us move and then they would create special menus based around those cuts," Hanna said. "Their support touched us greatly."
If any singular part of the Hannas' operation stands apart, it is definitely in the empathy with which they run their operation — it's readily apparent in the way their treat their customers, their livestock and the care with which they explained the basics of running a real, functioning farm to the participants of their workshop.
It's a factor necessary to a positive farm-to-table experience for questioning consumers with no basic knowledge of the ways their food is produced.
"We found this to be, through no plan of our own, a place that lent itself to outreach," Hanna said.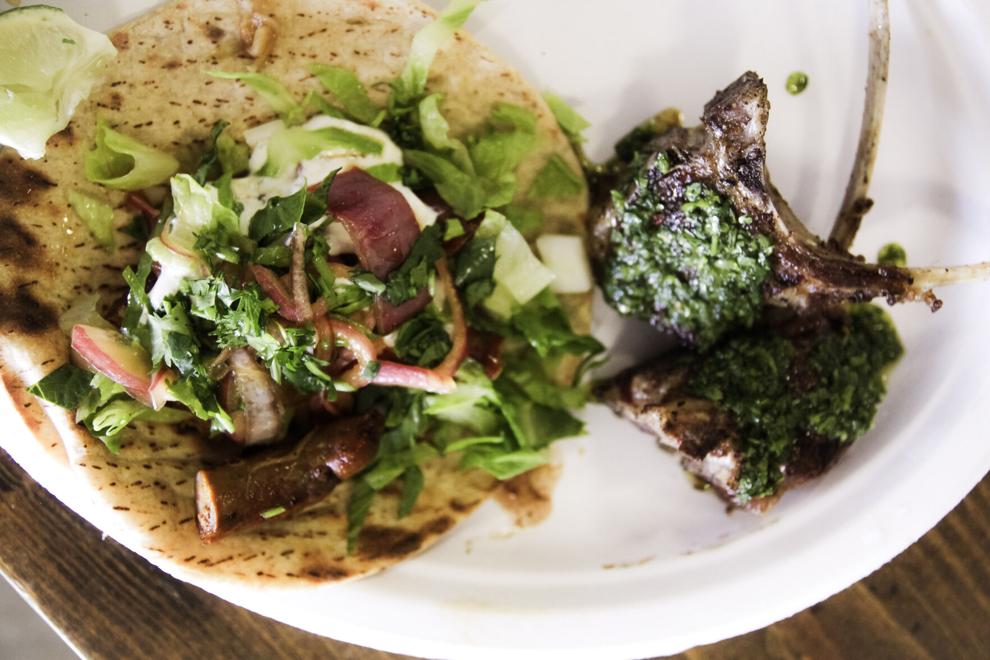 Food for Thought
In an immersive experience like the workshop at the Hanna Family Ranch, the exchange of ideas and information can be nearly overwhelming. In this instance, the knowledge swap was definitely a two-way endeavor.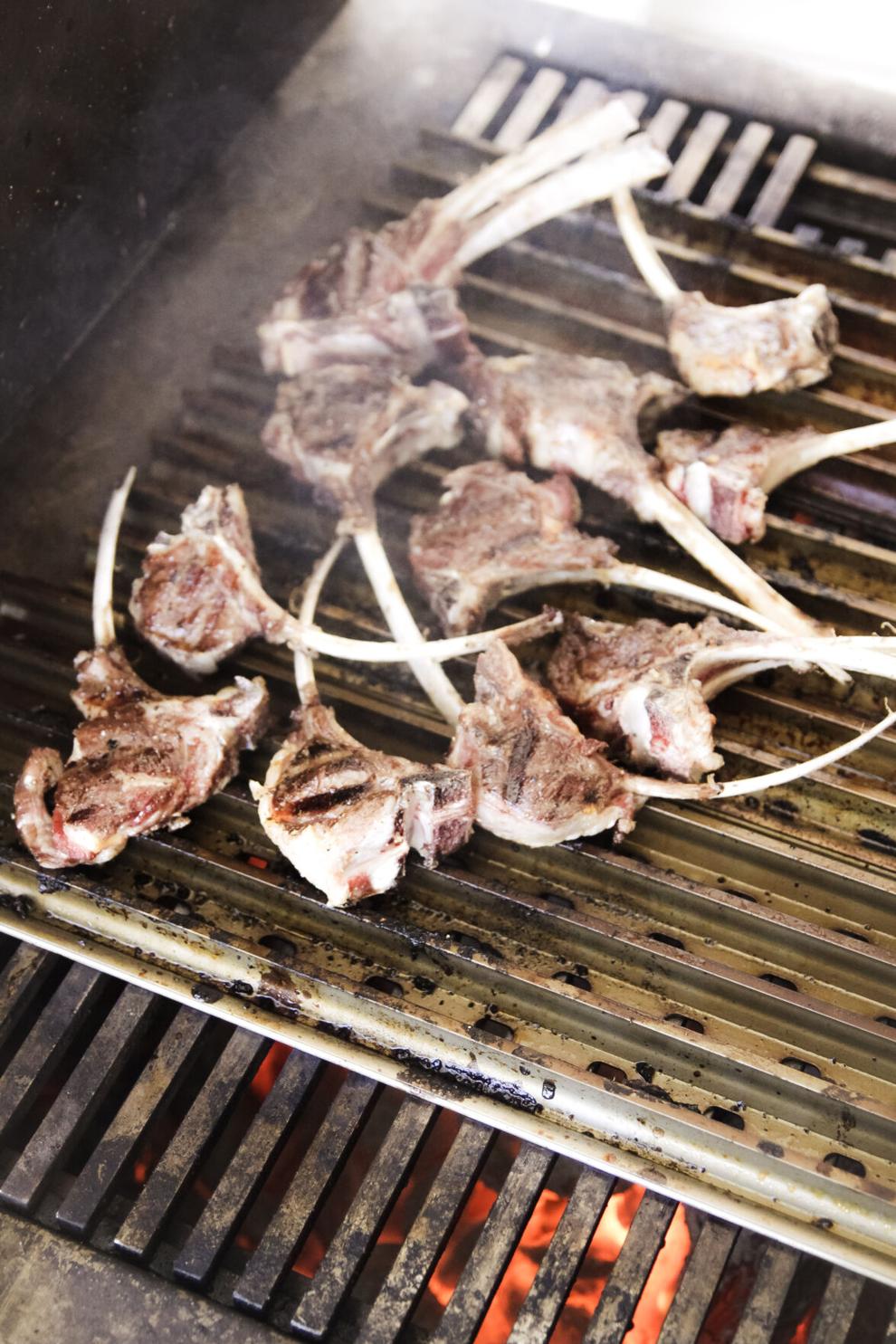 The farmers weren't solely educating city-slickers about how difficult and time-consuming and costly it is to produce food, they also received feedback from chefs who build their livelihood on quality ingredients on the expectations the food service industry has for protein producers, especially niche markets like farm-to-table.
"There's a place for commercial. For me, there's a place for those types of things. We've got a lot of people in the world, right?" Carney said. "But, I think even large-scale operations can learn from all of these smaller farmers who are trying to take the time and do new things."
Overall, all of the participants left with a wider understanding of food production, whether their new information came at the farm-level or in the form of fine cuisine. The three presenting chefs have plans to expand the program, offering more on-farm workshops for beef, pork and even venison applications.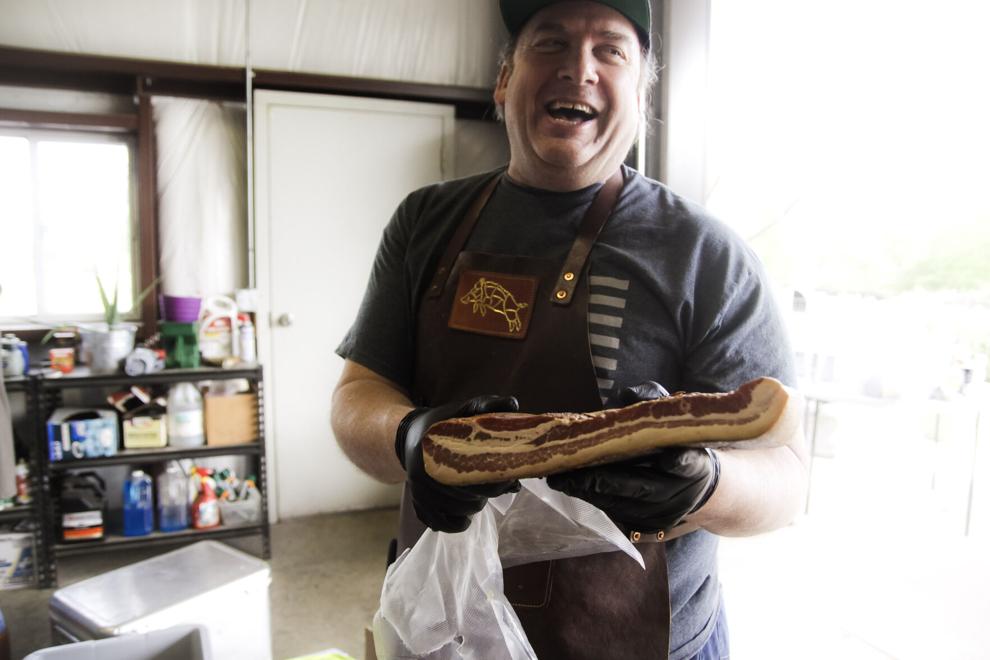 "Local foods, a connection to your local food, knowing where your meats coming from, how it's raised — all of that is pretty important to me," McConnell said. "I think we have an awesome potential for this in NWA to be able to talk about that openly and promote that and help these farmers."