While the weather in the Four States has not felt very conducive to Christmas cheer this year, balmy temperatures have not dampened the Christmas spirit for local Christmas tree farms.
In general, shoppers went in search of the perfect pine or conifer earlier than ever before, even resulting in tree shortages in some areas. For northeast Oklahoma-based Owasso Christmas Tree and Berry Farm, 2021 was the perfect successful season to celebrate 40 years of growing trees.
"In the beginning we were looking for something that we could do as retirement for a little extra income," said Owasso Christmas Tree and Berry Farm owner Bill Jacobs. "I was visiting my family farm family in Missouri, and one of the neighbors stopped by and said he was growing Christmas trees. So, we went to look at his trees and fell in love with maybe growing our own."
Jacobs and his wife Paula returned home and purchased acreage in Collinsville, where they shared several successful season with the community before a natural disaster wiped out their production.
"In 1986, I believe it was, we had a, what they call a 300-year flood and pretty much wiped us out," Jacobs said. "We purchased land here in Owasso, which started with 20 acres and then grew in another few years to an additional 20 acres where we grow and sell Christmas trees."
In the new location, what began as a side hustle quickly turned to a full-time occupation.
"It was a hobby to start with to maybe earn a little extra income," Jacobs said. "The first year we sold, we hoped to sell 100 trees and we sold 300. The second year we hoped to sell the 300 and sold 500. And it's been growing ever since."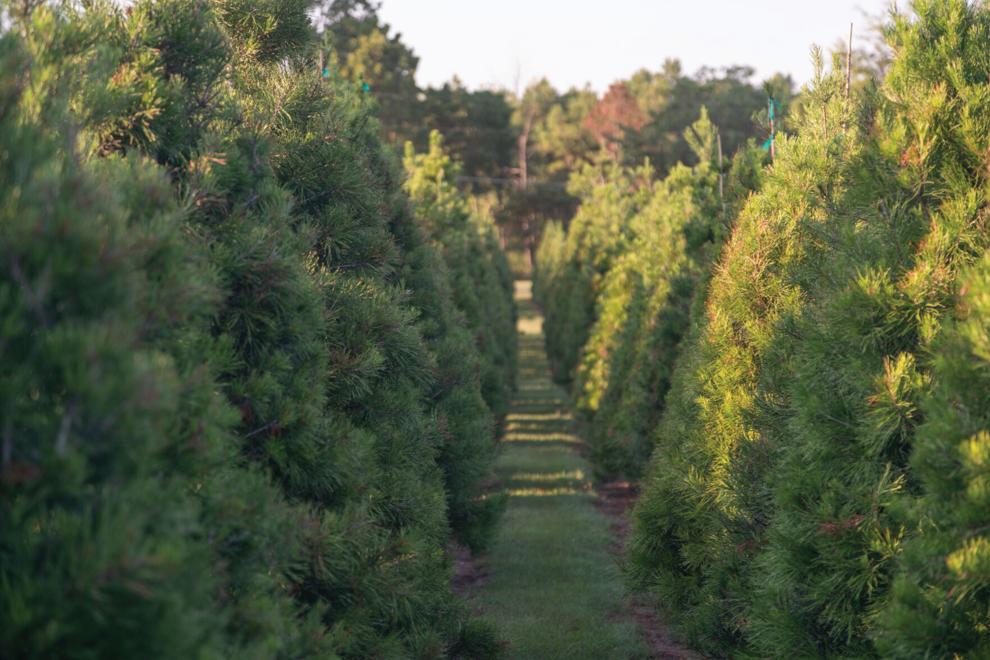 In 2021, the Jacobs family sold over 2,500 Christmas trees grown on their own property in Owasso, as well as over 3,500 fir trees shipped in from Oregon and North Carolina.
"Unfortunately we can only grow a pine tree in Oklahoma, specifically the Virginia pine," Jacobs said. "The climate is not conducive to growing certain fir trees, which we sell a that we ship in."
The season for Owasso Christmas Tree and Berry Farm typically runs from the weekend before Thanksgiving to December 22, allowing their customers plenty of time to select and cut the perfect family tree. For Christmas fans who come before Thanksgiving, a special tag and ribbon mark the tree as their own until they can return and cut the tree closer to Christmas.
In 2021, crowds came early with the pre-Thanksgiving weekend earning status as the Jacobs family's top-seller.
"We normally sell out, so we put a tag on every tree with the height and price," Jacobs said. "Some farms just put a flat price per foot, but not all tress will make a perfect tree, so we price according to quality and height."
Most of the Virginia pine trees grown at the Jacobs' farm will average between eight and nine feet in height, with the maximum height this year reaching over 13 feet. Trees grown at Owasso Christmas Tree and Berry farm take about five years to reach cutting height, with six fields on rotation to ensure the farm has plenty of trees to go around each season.
"We have about 12,000, 13,000 trees on the farm growing at any one time," Jacobs said. "We have a six year rotation that we open a new field every year to replant and it continues to rotate around the farm."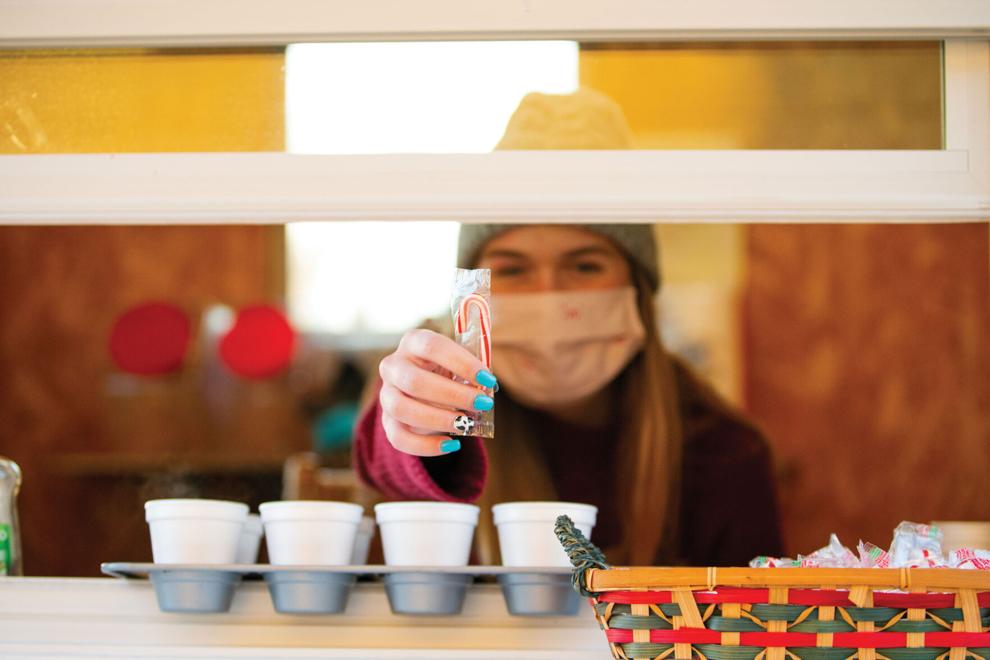 While growing and grooming Christmas trees may seem pretty self-explanatory, Jacobs said the process to produce perfect pines can require year-round effort.
"Christmas trees are a very labor intensive farming operation," Jacobs said. "We do lots of spraying for weeds and grass control and for insects. The trees have to be pruned twice a year as well as irrigated if it doesn't rain."
Additionally, Jacobs said they stake the tops of the trees to achieve straight trunks and have to keep an eye out for invasive insects. Where moths have wreaked havoc in the past, bark beetles were the chief concern this year, as factor Jacobs said is always evolving.
"It's always something new, you know," Jacob said. "That's farming."
What remains the same is the Jacobs family's commitment to growing quality trees and helping families have a space to enjoy experiences together. In addition to a hayride with a trailer that carries families and the tree of their choice around the property, the Owasso Christmas Tree and Berry Farm also has a gift shop and free hot cider and candy canes for kids.
Each Christmas tree on the farm is shaken, bagged and provided with a stand free of charge by handy field-helpers ready to assist the guests. While Christmas tree season lasts only a brief time, Jacobs said they prepare for the following year with one goal in mind.
"We have people come from Kansas, Missouri and Arkansas and of course here in Oklahoma, just to get a tree," Jacobs said. "Our real goal is to have them get the family experience."