Angus-influenced commercial cattle in the state of Oklahoma — 10 locations, detailed records, wheat pasture fed, stringent culling practices, bunk broke, vaccinated and people friendly. The catch? Well, they're in prison.
The Oklahoma Department of Corrections Agri-Services division maintains over 20,000 acres of farm and rangeland throughout the state and around 2,000 head of commercial beef cattle.  Raising consistent cattle statewide with an inmate labor force comes with unique challenges and opportunities, but Agri-Services director Brad Bailey said it's beyond rewarding. 
"Most of our Agri-Services locations are minimum security and considered to be privilege jobs for the inmates," Baily said. "The opportunity to get outside and learn a skill — it's good for their souls."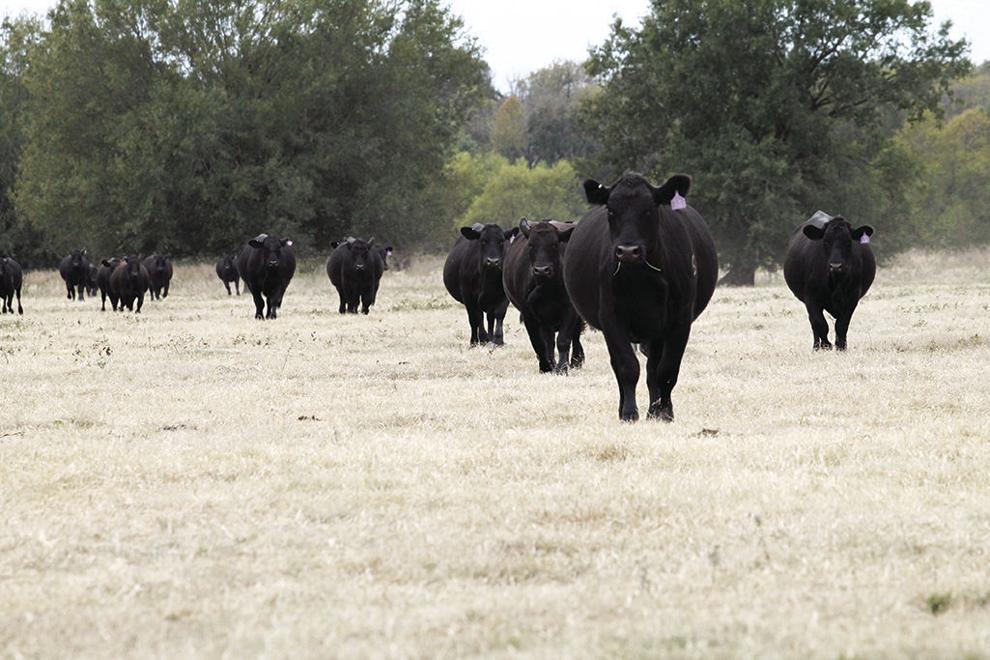 Learning is a big undertaking for Agri-Services inmates. In addition to cattle handling and vaccinating basics, the inmates are also taught to work cattle horseback, feeding fundamentals and animal husbandry.
"People with a farm background are few and far between in prison, so with most of these inmates we are starting from square one," Bailey said. "Training takes extra time and effort but many will continue to use the skills they learn here when they leave."
At the Howard McLeod Correctional Center near Atoka, some inmates have been behind bars long enough to lose their sense of time. Bailey said being required to show up at work at 7 a.m. each morning helps prepare them for full-time jobs in the real world, and sometimes gives them an opportunity to catch the sunrise.
"One particular inmate arrived outside my office each morning a little early and stood facing east, several mornings in a row," Bailey said. "When I asked, he told me he was appreciating the opportunity to watch the sun rise without seeing it through chain link."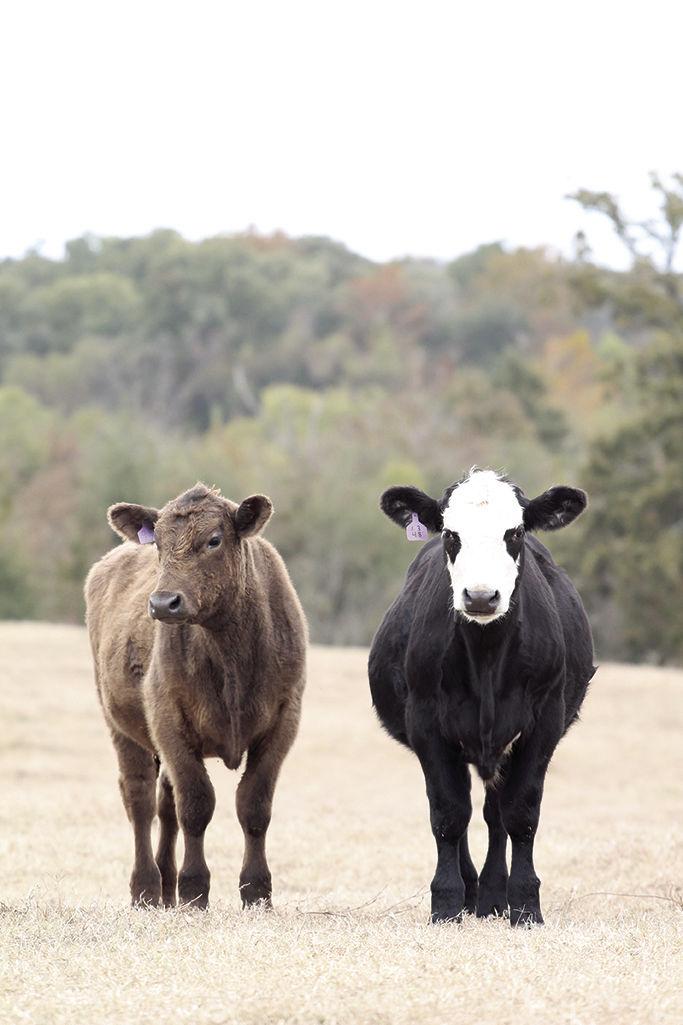 Mental benefits are not the only benefits provided by the Agri-Services programs for inmates. The division also provides support for the state of Oklahoma.
"One key to note is we don't receive any appropriated funds from the state of Oklahoma for our beef operations," Bailey said. "Our existence and our salaries depend on our profitability and any profit we make will go back into supporting the state correctional system."
Beef cattle know-how and bureaucracy are an odd pair, but in the Oklahoma system they work together to simultaneously give inmates fulfilling work and provide benefit for the state.
"Because the beef unit is so open — no fences and miles of land — we have to keep extra-strict records on everything from medications to tools," said Jeff Vaughn, Howard McLeod Correctional Center beef manager. "We keep detailed records for each cow in our possession, including vaccination records down to the cc and multiple handwritten versions and computer backups."
The level of detail in recordkeeping at the Agri-Services beef facilities is downright impressive, including knowing the daily rate of gain for each calf born at the facilities down to two decimal places. And the ranches don't just collect data — they put it to work.
"When we're making culling decisions, we get together at the table and make our first round of picks based solely on the calves' information," Vaughn said. "We consider their average daily gain, live weight, 205-day weight, dam weight and birth weight, and after we separate the few that meet our standards in those areas we do a live evaluation."
Agri-Services will keep around 600 replacement heifers a year, and with 10 facilities it's a difficult cut to make. The remaining heifers and steers will winter on wheat pasture before being commingled and sold in weight-consistent lots throughout the spring.
Commingling the cattle at sale time brings an altogether different set of challenges to the department because uniformity is key among the different locations. With locations as far west as Fort Supply, as far east as Vinita and as far south as Atoka, the division's push for consistency and profitability necessitated a breeding strategy change.
"Before we had several locations with registered herds in breeds like Beefmaster and Gelbvieh," Bailey said. "We noticed they would split our loads at the sale barn and dock the colored calves, so we began the push to develop a primarily Angus-based herd through attrition."
 The change has come through selective replacements, traveling the state in search of quality Angus bulls for cleanup, and employing proven Angus A.I. sires.
"Consistency is so important, especially when selling cattle in large groups the way we do," Bailey said. "I wouldn't hesitate to say we've gained an extra $100,000 a year, just by using black bulls and more black cows."
Along with the value added in sound genetics, Agri-Services also adds value through producing their own feed, hay and wheat pasture, as well as side benefits of the ranchland like pecan production. The biggest benefit of all though is to the almost limitless labor force devoted to Agri-Service beef units.
"One of the cases that has always resonated with me is an inmate, a nearly 20-year offender, whose sole job was to bottle feed an orphaned calf," Bailey said. "He came to me and said having another life solely dependent on him for the first time had changed his heart. Those cases are our true rewards out here." £