Twelve high school students and a farm to finish cattle operation almost sounds like an early morning coffee shop tale bound for disaster. The reality for Lamar, Missouri-based non-profit Show Me Youth Ag Academy, is a proficient enterprise aimed at educating and generating fresh perspectives for the future of the beef industry.
Primarily founded and funded by Redneck Blinds entrepreneur Danny Little, Show Me Youth Ag Academy is a fully functioning ranching enterprise. A 169-acre farm stocked with Akaushi cattle and the latest in livestock equipment and technology, as well as the use of Little's nearby 400-head capacity feedlot provide the perfect training ground for a new generation of young stockmen.
Bright Start from the Beginning
When Little initially sparked the idea for a comprehensive learning farm for Lamar and all of Southwest Missouri's ag-curious students in May 2021, he didn't pause or waiver, he launched directly into action, readying the facility for students to begin classes on-site by August.
The process of cleaning up the purchased and donated farm, as well as outfitting the teaching center and cattle facilities commenced at a rapid pace.
"We're going to have all the latest technology, anything that is technology-based that is used in the livestock industry, we're going to use," said executive director Tammy Bartholomew. "And we're going to get because of his [Little's] generosity."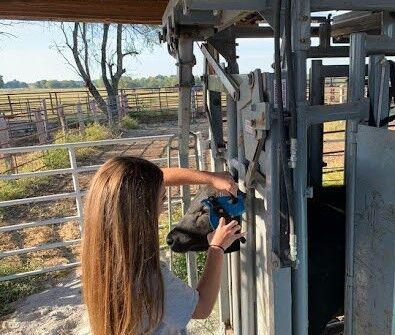 Little's initial investments into the program, while substantial, serve only as a base, with the initial goal of cash flowing the operation into a lasting livestock legacy similar to an endowment.
"He has basically transferred over to this 501 C3 foundation, a little over a million dollars to do this with the promise of a quarter of a million dollars for the next three years, so that we can stay operational until we make this cashflow for the kids," Bartholomew said.
The main objective is to enable local students to stay local with careers in a thriving local beef and agriculture industry in mind.
"Exactly the conversation we were having is wanting these kids just see that all the opportunities that there are out there in the industry beyond just raising cattle," Bartholomew said. "We want to also introduce them to all the individuals that have jobs, because somebody is raising cattle."
For students with adjacent interests in related science technology engineering and math fields, the opportunities to learn at Show Me Youth Agriculture Academy don't solely translate to livestock-based careers.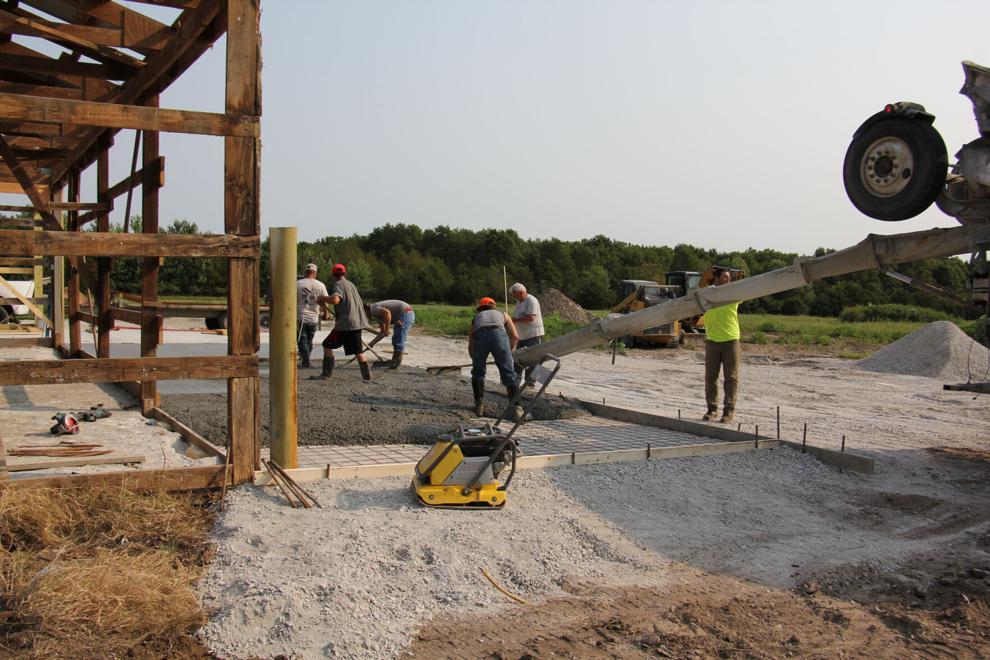 "It's very multifaceted as far as their different interests," Bartholomew said. "Whatever subject matter outside of ag that they also relate to, it seems like there's opportunities for, all of that within the program."
Special for Students
Picturing a class of twelve high school students as the main decision makers and labor force for a thriving cow-calf operation and feedlot may sound hard to believe. With in-class learning to structure and inform the decisions, as well as capable instructors and plenty of time for on-farm labor, the students of Show Me Youth Ag Academy are truly in the driver's seat.
Currently, Show Me Ag Youth Academy collaborates with only one full-time class of students from Lamar High School. Student are juniors or seniors with an interest in an intensive animal science course.
Currently the course is taught on a two-hour block schedule with students coming to learn and work on-farm about two days per week and the rest of the time is spent on in class curriculum with the dedicated agricultural science teacher or in facilitated lessons headed by Bartholomew.
"We're planning on this being a two to three-year program for a student, so this year is juniors and seniors," Bartholomew said. "And if we have some caliber, sophomores that are really intense about it, we'll probably bring them in for the future."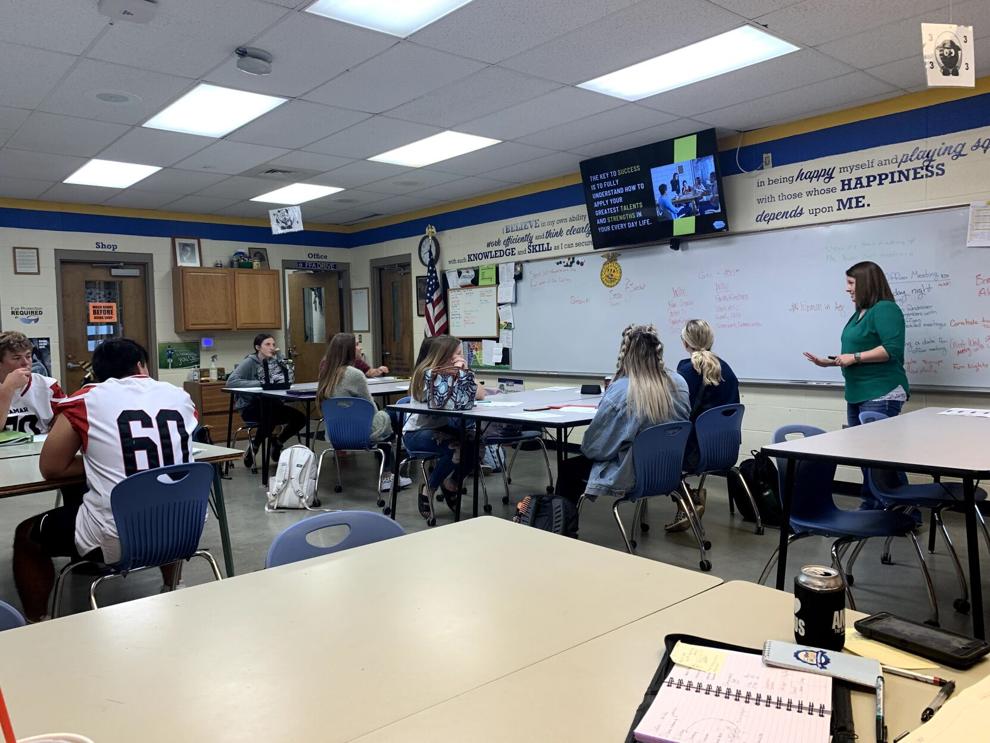 "I think this is a great opportunity for anybody," said senior Show Me Youth Ag Academy class member Charley Fanning. "I've taken ag business and animal science classes but this goes much deeper and being able to actually work with the cattle and see results is different than anything else I've experienced."
The in-field portion of the Show Me Youth Ag Academy's program is by far the most unique portion of the experience, but the dedicated, cutting edge curriculum allows the students better understanding of their on-farm tasks.
"So the kids initially thought they'd be out here every single day, but that's just not practical for only 169 acres," Bartholomew said. "I told them my goal is to have them ready for college."
Despite tackling physically demanding tasks on-farm from building fence to working cows, forage and soil sampling and even building parts of the barn structure, all of the students agreed that the most challenging parts of the program occur in-class.
"I think I can speak for all of us when I say we realized that being in the classroom was part of this, but it's definitely the hardest part," said class member Breanna Wass. "We get to take advantage of the application part of it on farm and that's the most rewarding part."
"They would be out here everyday if they could," Bartholomew added. "They like to be out of the classroom, but I'm trying to get them to understand, we need to have that foundational education before we go to apply it."
Eventually, the Show Me Youth Ag Academy farm will be open to more than just students from Lamar, including the potential for summer sessions and field trips.
"If there are some ag schools or FFA chapters where that teacher may not feel very comfortable in animal science, then they can utilize me," Bartholomew said. "I'm not going to take away from their ag programs and from their ag teacher, but if there's any of that way that we can supplement the education, we're going to do that."
Field-Level Learning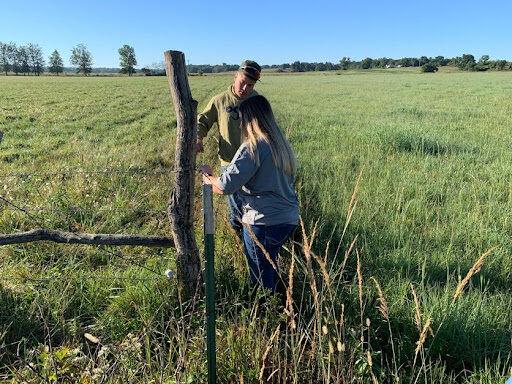 The most unique aspect of Show Me Youth Ag Academy is the level and amount of real, on-farm experience students gain. From helping with layout and design of the new facilities to grunt work like stretching barbed wire fence, these students have learned to do it all in a few short months.
More technical tasks like developing rations for the feedlot cattle, grid-marketing finished steers also fall to the students, with real-time results of their decisions and ultimate profitability showing up loud and clear.
"We really have a conception to chef mentality, where the kids are going to learn everything from breeding to marketing," Bartholomew said. "We're going to try to market in different ways. For example, we've already grid marketed some cattle with Missouri Prime, but I'm also trying to find some restaurant markets so the kids have the opportunity to experience chef feedback on their product."
Raising and feeding a specialty breed of cattle like Akaushi, a red Japanese breed similar to Waygu, also allows the students to interact with livestock they might not find on their own farms.
"I raise registered Angus and so this is a little bit of a new learning curve for me about this breed, as well," Bartholomew said. "It's been a good process so far and it's still in the growing stages."
Students in the program not only get practical experience, they also leave the program with certifications that can influence future job prospects. All of the students in this year's class are Beef Quality Assurance certified and could potentially leave the program AI certified as well.
"They have fixed fence, done some farm planning, and we're getting ready to do some grid sampling but my goal is to make sure that whatever decision that is getting ready to be made, that I include them so that they feel like they have ownership of this operation," Bartholomew said.
That elusive feeling of ownership also includes the tough times, like seeing breeding decisions made on the cow-calf side of the operation cause headaches in the feedlot. Those kinds of foundational life experiences can only help future livestock producers have a better understanding of the overall industry.
"I want them to see what kind of cattle are really coming into a grower yard and what kind of cattle ends up in the feed yard and what those gentlemen have to deal with on a daily basis when they get those cattle processed," Bartholomew said. "What happens to those cattle that have not been preconditioned properly, let them kind of see what the beef industry really looks like."
Establishing the operation in 2021, when delays and shortages on everything from cattle panels to loads of corn for the feedlot, gave students an especially raw look at the real-life challenges and opportunities cattle producers face.
"I want them to get a real world view of what that's like and the struggles that the producers go through," Bartholomew said. "The ones who are successful at it, we want to teach our students why they are successful at it and how to achieve it themselves."
Road to Rural Regeneration
When Danny Little created the foundations of Show Me Youth Ag Academy, he had been in the livestock industry less than 10 years himself. However, his short tenure as a cattle producer, combined with an entrepreneurial spirit and rural-focused mindset made him feel strongly about the contributions he could make to local youth.
"I'm a retired community bank president, and I've grown up in the community here, was basically born and raised here," Little said. "I've always been interested in trying to build opportunities for youth to stay in the region."
With a nationally focused perspective, Little said he had his initial idea for Show Me Youth Ag Academy as a way to introduce students to local opportunities in the livestock industry beyond being a cow-calf producer.
"I don't think we're opening their eyes to the opportunities that are available in this industry," Little said. "And I felt that if we could introduce them to the opportunity to be involved in a complete agribusiness enterprise, that we could show them not just a lot of technology, but we could also introduce them to lots of opportunities through bringing in outside speakers and just showing them some of the true opportunities for both jobs, but also entrepreneurship."
Little's vision for the program reaches beyond his hometown and includes all of Southwest Missouri, one reason he decided to develop an independent non-profit that could be shared with everyone.
"Now, I'm not just talking about Lamar, but I'm talking about if we can excite people from outside of the area through being able to share with them, electronically or through field trips to our farm," Little said. "We can hopefully develop them into a new generation of agriculture experts."
Little said his originally idea has grown bigger than he ever imagined.
"I wanted to create something that could be self-sustaining and that's kind of how this all got started," Little said. "It got a little carried away but it's going to end up being something awesome."