Leaving a lifetime of hard work and dedication to the livestock industry behind would be difficult for any proud cattleman. For Parsons Livestock Market owner Mark McKee, selling his established business to current manager Wade Dillinger represents a bright future as well as an end to his lifelong career in livestock marketing.
"Sometimes change is nice to have, sometimes it's good to go through and this market has needed a change for a while," McKee said. "We've been working on this transition for a while and now all of the rumors from the coffee shops are true."
Like any established businessman in the agriculture business, McKee put a lot of thought and preparation into a succession plan for the Parsons market and after years of searching and preparing, he felt Dillinger was the perfect man for the job.
"When we started thinking about selling the market, we didn't want to sell it to someone who would just carry on the way things have been — we wanted to find someone who would make things better, and I think we've found that," McKee said. "I've had my eye on him for a long time because he has an uncanny ability to know cattle, to know the value of cattle, and I can't say enough about his abilities."
McKee said a defining factor for Parsons Livestock Market over the course of his career has been the ability of the staff to work as a cohesive, devoted team rather than as individuals — a philosophy Dillinger has also subscribed to in his years as a manager.
After working in livestock auctions from a young age, McKee himself understands the importance of learned experience and knowing the livestock marketing industry from the back of the pens to the front of the arena. With more than 44 years as a Livestock Marketing Association member, McKee said the industry has been home to him for many years and provided him with essential life experiences.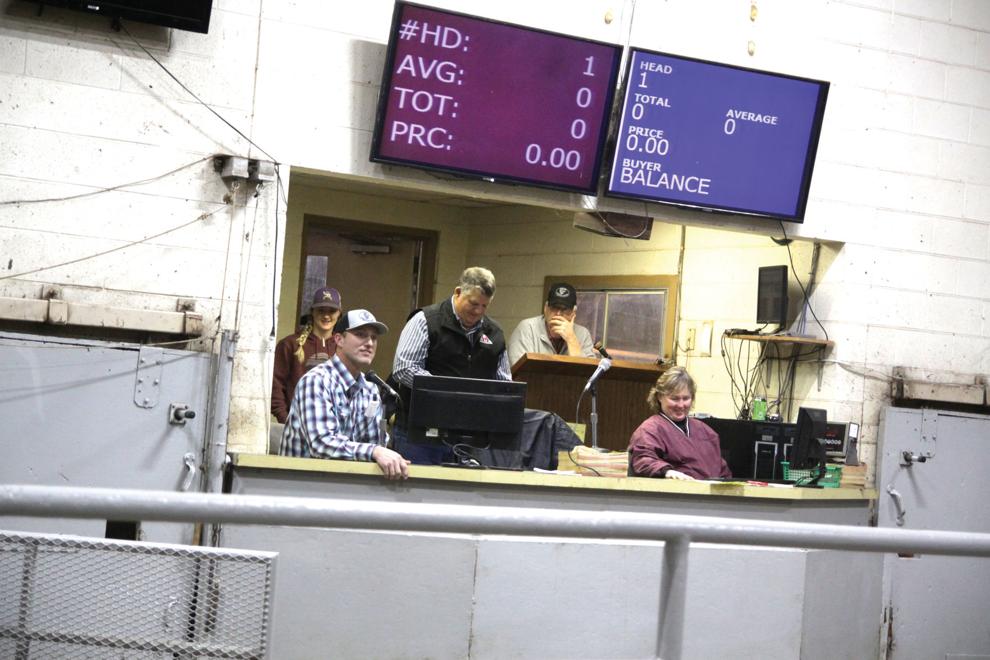 "Fifty-three years ago on my birthday in 1966, I went to the local market in Coffeyville and got myself a job — little did I know that 53 years later I would be here," McKee said. "I was in those stockyards from 16 years of age until 25 when I had the opportunity to buy the stockyards in South Coffeyville."
In January 1984, McKee had an opportunity to purchase the Parsons Livestock Market, marking 36 total years of ownership upon his retirement on Jan. 8. Livestock marketing is a difficult business in which to maintain longevity, especially as an owner.
McKee said he is proud to have operated the Parsons Livestock Market for such a significant chunk of its total time serving the community after its opening in 1933.
"We are proud to say that we have owned this facility for 42 percent of the entire life of its function and we feel like that's a record in and of itself," McKee said. "We've always tried to be transparent and represent the cattle owners honestly."