Generations of women gathered together in Milford, Missouri on ShowMe Youth Ag Academy's campus to refresh and renew animal husbandry skills last week.
The University of Missouri Pearls of Production event featured dystocia education from MU Extension livestock specialist Andy McCorkill, as well as hands-on training with a lifelike simulator.
Women of all ages were invited to participate and many generations got on-the-job training for farm emergencies.
"No matter how good at this you are, there's going to be a time where you need to call for help," McCorkill said. "Understanding when you're at that point and why can help avoid disasters."
McCorkill said the ultimate goal is to avoid calving difficulties altogether with as much prevention as possible.
"The ultimate goal at the end of the day, because we're in it for business, those cows, they're kind of like our employees, because I take care of them before they can give us the return on investment," McCorkill said. "And so we want to make sure that we can do everything we can to ensure that we have a lot of cow and live calves at the end of the day."
McCorkill said the best preventative measures include selecting for cattle genetically predisposed to smaller calves, as well as calving ease, and feeding those cattle to an appropriate body condition score.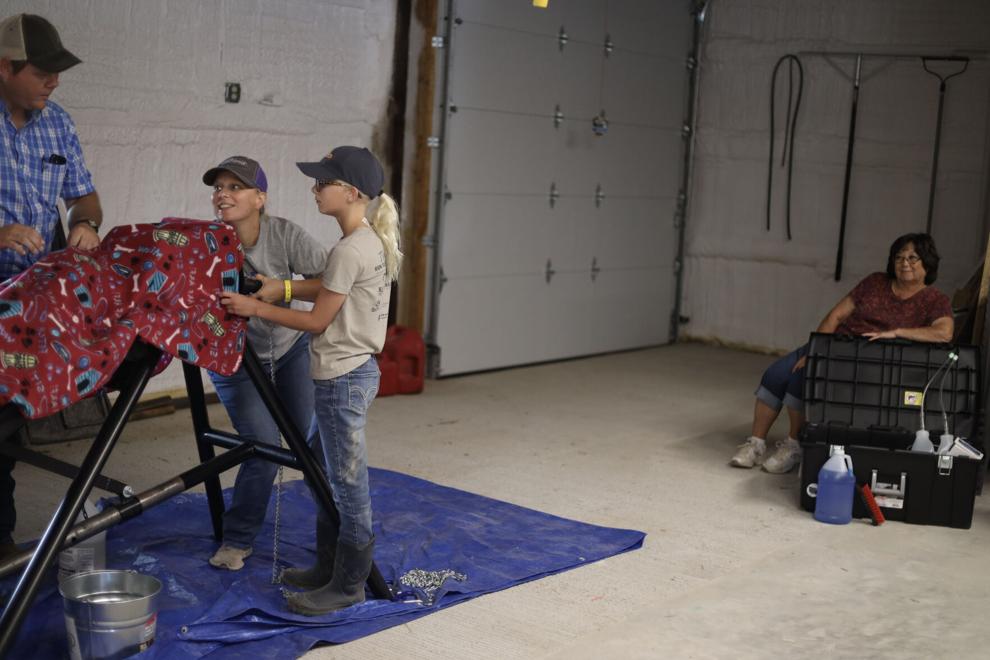 "We're not trying to starve a profit out of them," McCorkill said. "They need to have a comfortable amount of fat, enough that you can see the last rib and consider them a body condition score of around 5."
McCorkill described the three phases of parturition, encouraging participants to look for important markers, like the rupture of the water sack and the eventually expulsion of the placenta.
"When we see the cow circling with feet sticking out, that's our first sign that something may not be going right," McCorkill said. "We tend to panic when we see that, but it's important to not get too carried away. Give her around 30 minutes and if there is still no progress, then we may need to help fix the situation."
In situations where intervention is necessary, McCorkill said having supplies prepared can help tremendously. Disinfectant, long gloves, lube, OB Chains and even hot water on hand can help make a calving intervention more successful.
"I know we've all been involved in scenarios where we don't have chain on hand and twine has been involved, but it's cleaner and safer if we come prepared," McCorkill said.
After checking to see if the cervix is dilated and intervention is necessary as well as possible, McCorkill said assessing or changing the calf's positioning is the next step.
"Sometimes the plan is let's give it a little bit more time. Sometimes, there is most certainly a problem there," McCorkill said. "And so we've got to figure out what the problem is and how to deal with it. And the first thing you got to ask yourself is, do I feel like I'm equipped to even try to handle it?"
The workshop's attendees had the opportunity to test their "handle it" skills after the lesson on a lifelike calf and birth canal simulation, where the women and girls tackled assisting calves in difficult birthing positions.
All participants got to pull a calf from breech position, one leg back, backwards and more in order to demonstrate the best ways to recover calves from each predicament.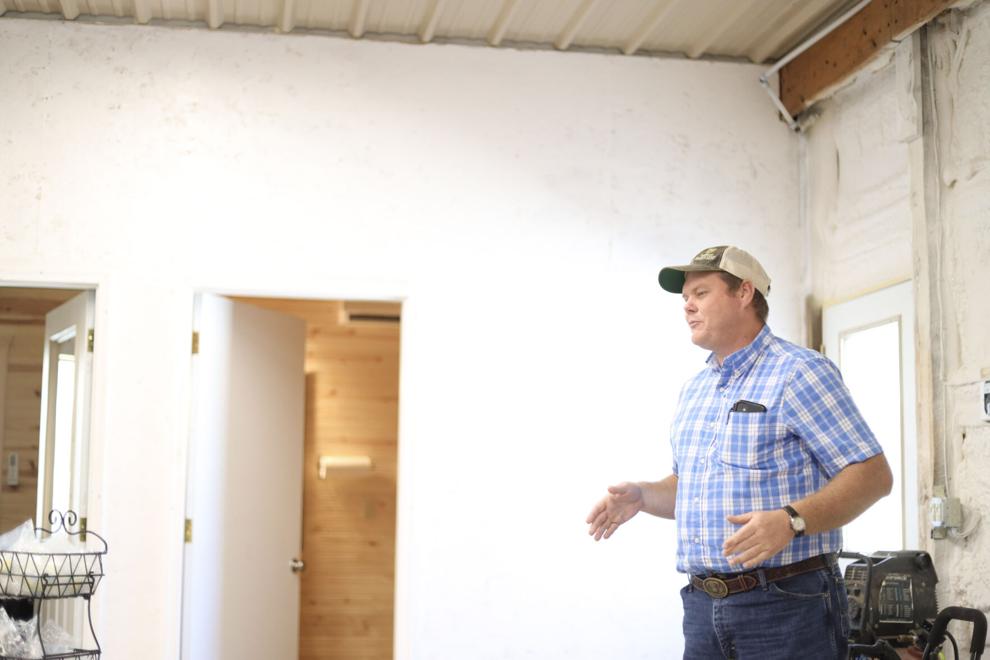 The workshop was an abbreviated version of a full-day workshop presented each year by University of Missouri Extension on assisting with calving difficulties, as well as newborn calf care and cow care. The full-day version is open to all cattle owner and will return to the schedule this fall. Contact a local MU Extension office for more information about the full-day clinics.