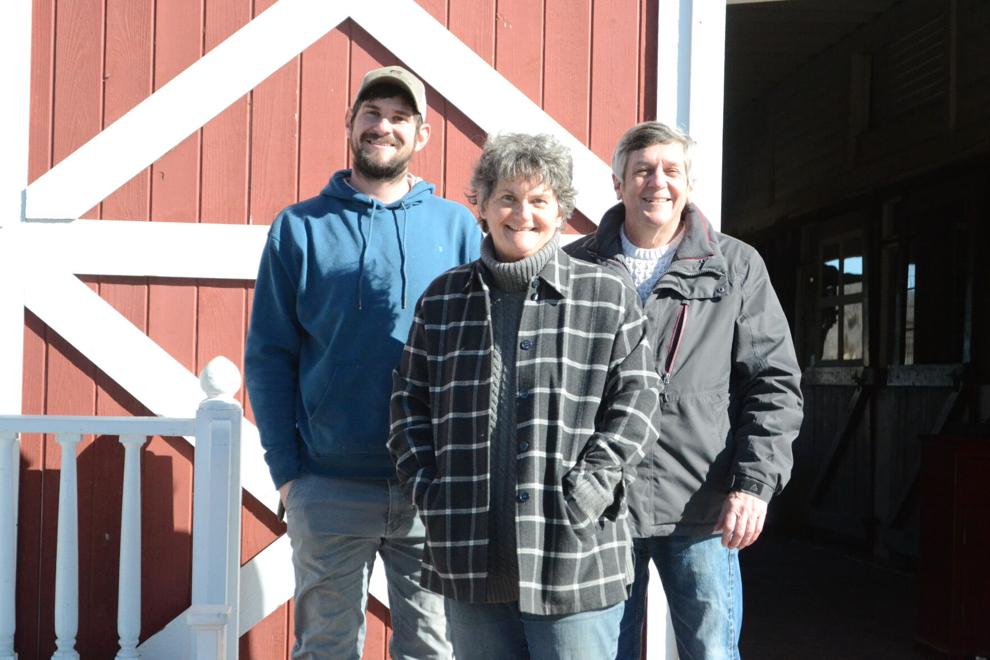 Nothing sounds better in the middle of February than daydreaming about warm summer nights filled with good food, family and friends. Pair it with a beautiful evening sunset and it becomes the perfect escape from winter weather blues.
Nancy Thellman turned that daydream into a reality when she started a new and wildly successful outlet in 2020 – agritourism. Juniper Hill Farm and Table in Lawrence, Kansas serves as a place where farmers, family and friends can gather to connect and celebrate locally produced food and farming culture.
The History
"We bought this place with no intention of being a true farm, but just couldn't help ourselves," Thellman said. "It was one of those dangerous things where a suburban family buys a farm without knowing one thing about farming."
After purchasing the land 20 years ago, the couple's son, Scotty, quickly took an affinity for being outdoors and digging his hands in the dirt. Working on a local farm around the age of 13 grew his love for the land and he started a hay business at the age of 15. As he grew, so did his interest in fruit and vegetable production, a trait that would later serve the family in more capacity than one.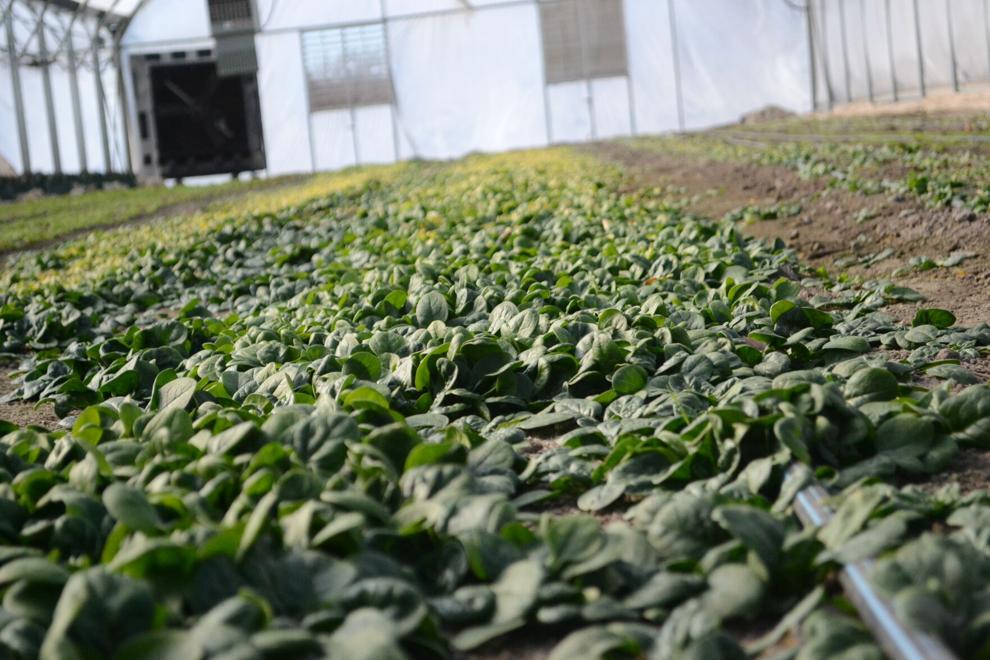 Scotty's diversified produce offerings, grown on nearly 50 acres, are sold locally at farmer's markets, Lawrence and Douglas county area grocery stores and whole foods markets in Kansas City locations.
"We just happened to see a really pretty country house and we thought it was going to be just a quiet country home, but [we] turned it into a farm," Thellman said. "It's been life-changing and I wouldn't trade it for anything."
The centerpiece of the acreage, a bright red 100-year-old horse barn was previously used to raise Arabian horses for the Kansas City American Royal show. The family agreed they weren't really horse people, but it was clear the location had enormous amounts of potential.
"It needed a lot of work," Thellman said. "It's been a good kind of lifelong project after project and with every project, we've learned more in taking ownership of being a farm family. You know, you don't automatically get into call yourselves farmers, but to really feel like you're part of that farm community it's such a privilege now to feel like we are in the farm culture here."
The couple invested time to create an attractive environment throughout the rustic barn with carpentry, flooring, brickwork and a homey design. Each horse stall was repurposed to look like a private room and the patio with a woodfire oven offered a beautiful view. While Scotty was taking off with his farming ventures, his parents were looking for a different avenue to help and highlight his work.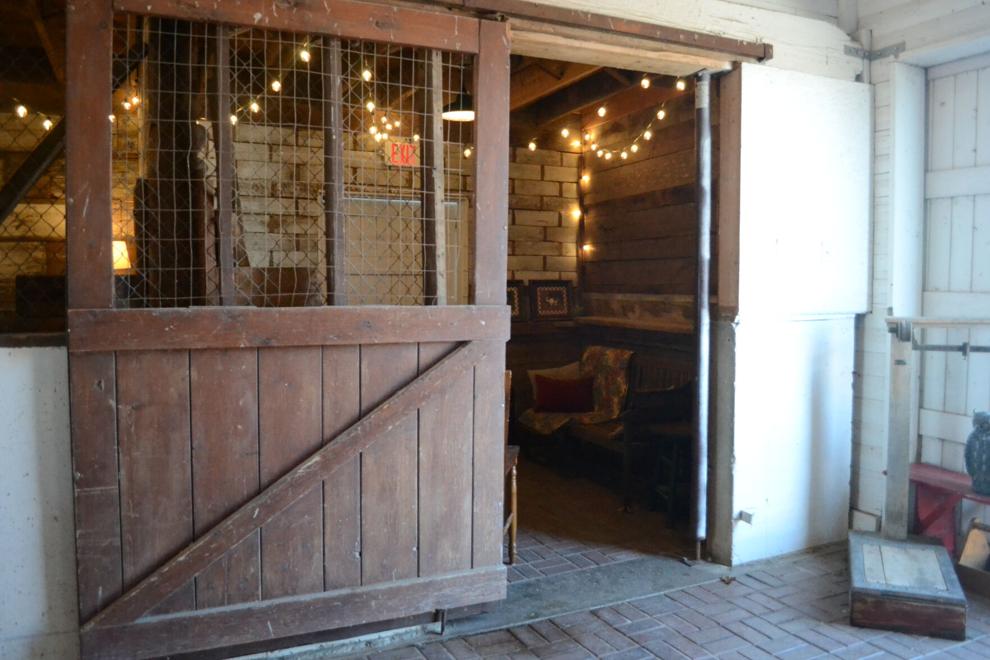 "My daughter is actually the one who brought this pizza farm idea to me. A couple of years ago, there was this New York Times article on how pizza farms were cropping up all over the nation," Thellman said. "It was like, 'Well, I can do that.' We have a barn, we have a son who grows everything that goes on almost everything. It's kind of the perfect thing to add."
The Food
The farm is located just a few miles north of Lawrence on a hill with a beautiful view of the Kansas River Valley. Not only is the space used for seasonal pizza nights but it serves as a unique small event and private gathering location.
"It's a full-on restaurant, which I didn't know it was going to be," Thellman said." "It started with a simple idea and then all of a sudden you're getting a liquor license and the food service permits. This 'Give a Mouse a Cookie' kind of thing turned into a pretty big adventure."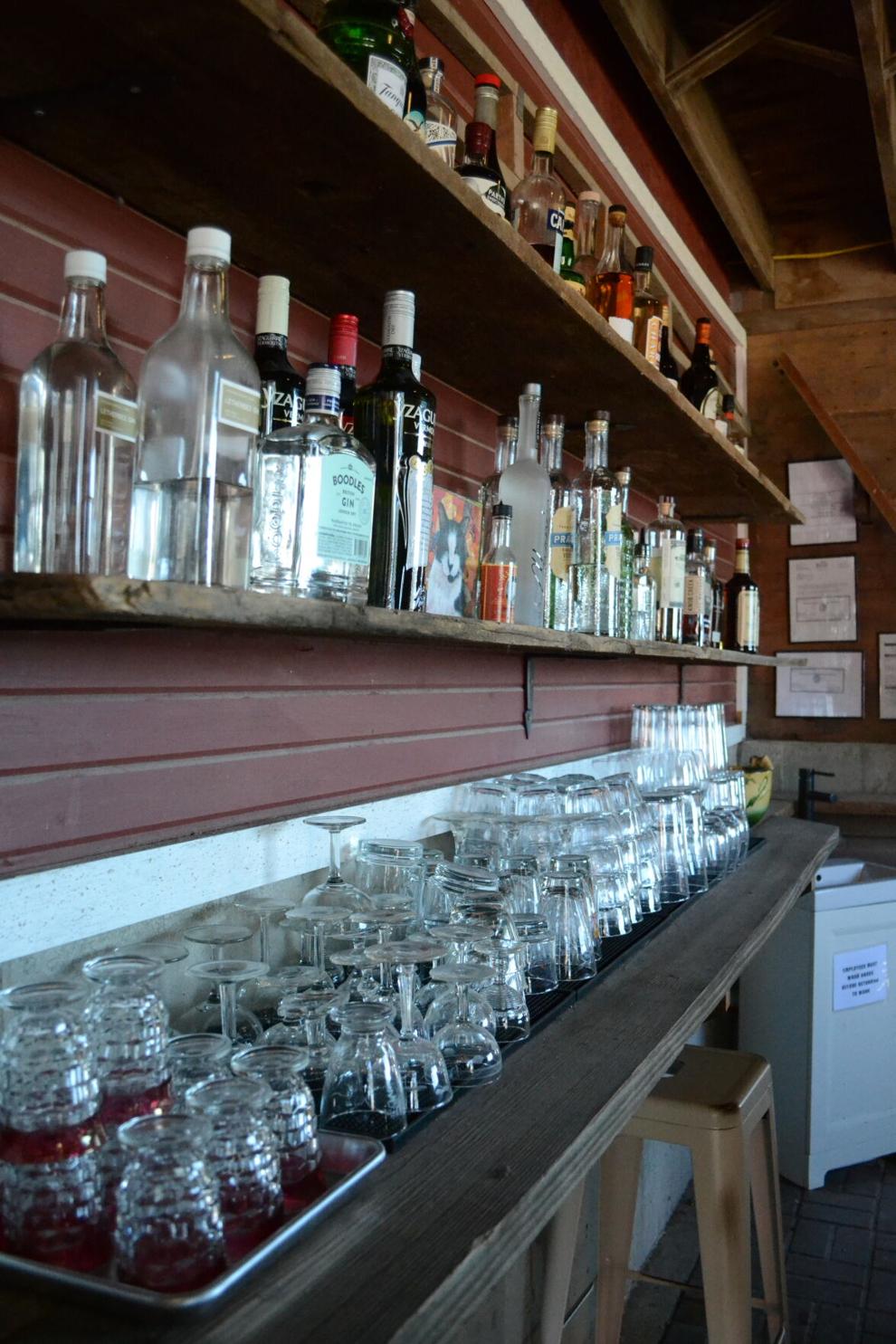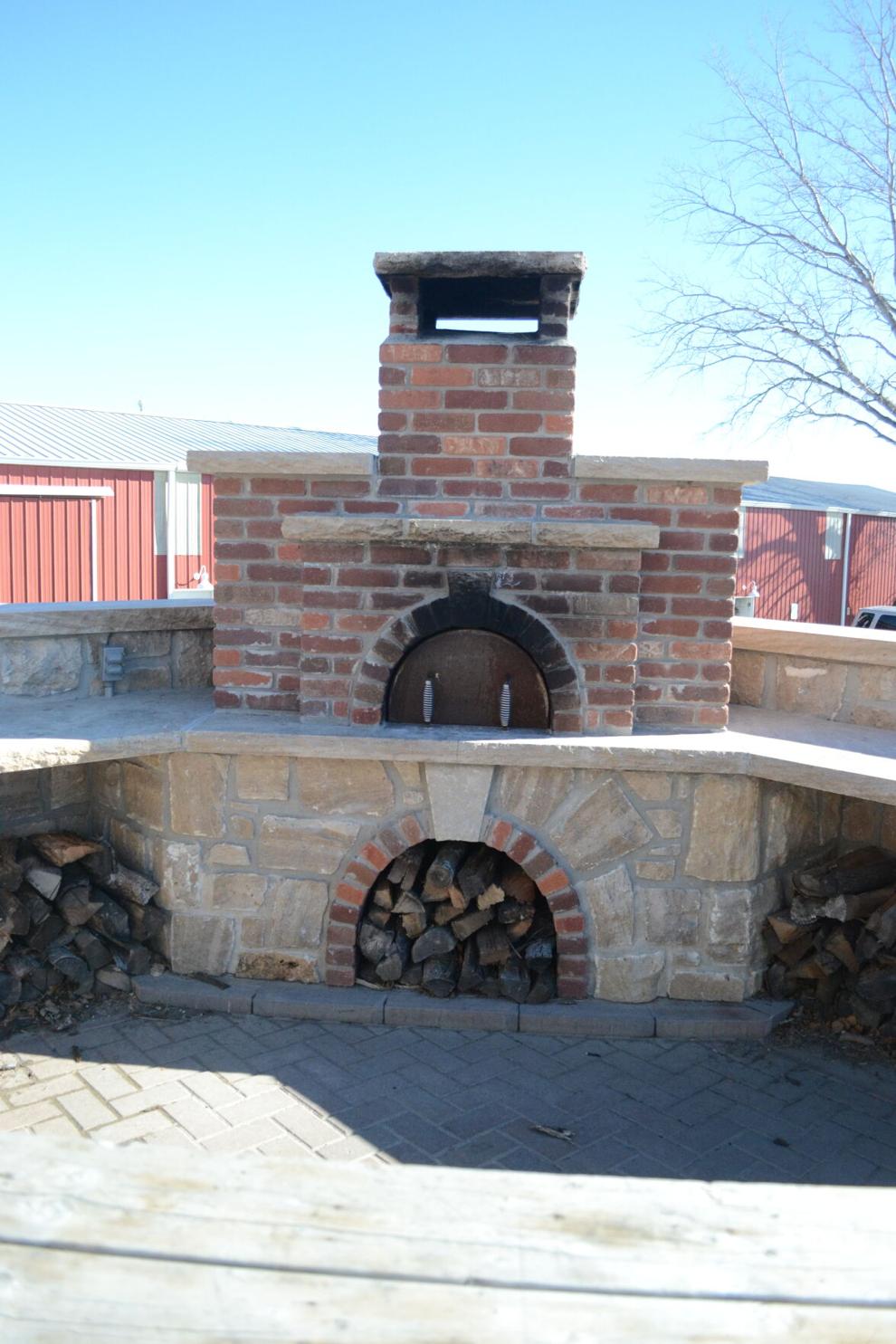 Thellman remarked that being a business owner was 'never a part of the plan.' Since purchasing the property over 20 years ago, the couple has learned a lot within the agricultural realm through Scotty's interest in farming. Scott and Nancy differentiated themselves from Juniper Hill to become Juniper Hill Farm and Table and after partnering with the Kansas Agritourism Program through travelks.com, they promoted their kickoff pizza night in September of 2022 and subsequently sold out of seats within the first 24 hours.
"[Community members] really support a lot of farming and local food production," Thellman said. "Now that most folks are coming up to a farm, they get to learn and if we're lucky, Scotty or one of the other farmers will be here and you get to really make that full connection between food and farm."
Demand for locally produced food and a fun family experience runs high and Juniper Hill is prepared to answer the call. Scotty takes pride in growing a huge variety of fruits and vegetables to be shared with visitors.
"He's specifically growing the tomatoes that make the best pizza sauce," Thellman said. "During squash season he'll take a butternut squash and turn that into a seasonal sauce for pizzas."
Some of the most popular pizzas during the fall season include the butternut squash pizza, margarita with fresh basil and classic pepperoni pizzas. No matter what guests choose, all ingredients are fresh from the on-site hoop houses and baked to perfection in a woodfire oven.
"With it being a woodfire oven, it's just different. [Pizzas] cook up really fast and the crust is crispy and beautiful," Thellman said. "It's just very fresh tasting. Almost everything on it is fresh from the farm and as much as possible, [outsourced] ingredients are locally or regionally produced."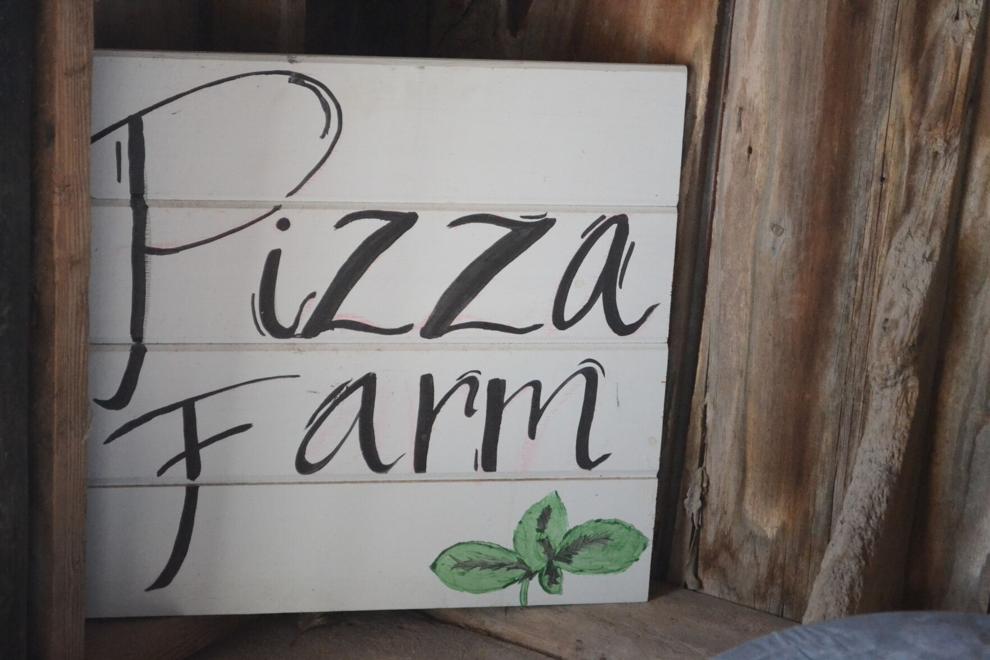 Stemmed from the success of pizza nights in just a two-and-a-half-month period, Juniper Hill Farm and Table continued to expand to include an event called Chef's Dinner. This fine dining concept is highly diversified to include almost four to five courses throughout the evening.
"That would be that really traditional farm-to-table with long tables set and a multi-course," Thellman said. "Usually, there are four or five course dinners with different wine pairings. The emphasis is all about what can that chef do with our local farm food from the appetizer to the dessert. We ask that they source much of it either from Scotty's produce or from some meat producer here in the county or at least in the state. That's a way of bringing people to the farm showing them how lovely and delicious the food can be. It's kind of a fine dining experience, but in the middle of a barn."
Pizza nights are hosted once a week on Thursday evenings from 5-9 p.m. with approximately 80 people in attendance. Thellman looks forward to warmer spring weather with high hopes of expansion and fellowship in the future.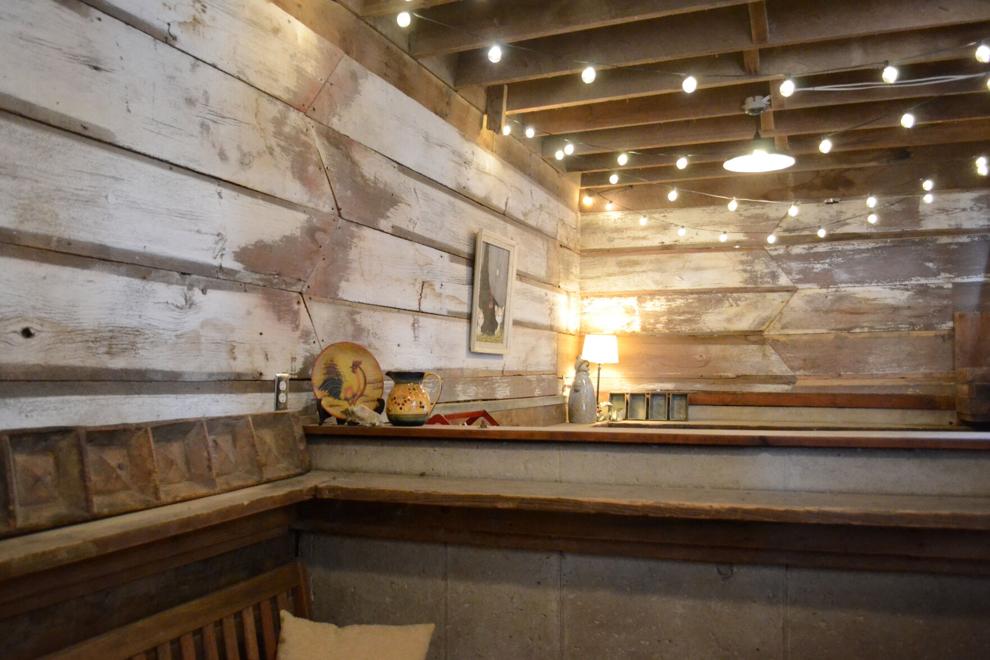 "To have pizza is enough for some people and then you add the farm setting and you add the interest of a working farm and suddenly you've got a place that people want to experience," Thellman said. "Then, of course, the hope is they'll just keep coming back because it's delicious."
The Experience
"It's an education, but it's also just a very casual experience. We try to keep it super casual and then people like it," Thellman said.
Part of the Juniper Hill land includes rich, river bottom ground. Visitors have a full view of barns and hoop houses where food is grown and through conversation, an understanding of the importance of agricultural valleys and rich soil structure.
Building the barn into an agritourism destination has created an attractive front for the family to share.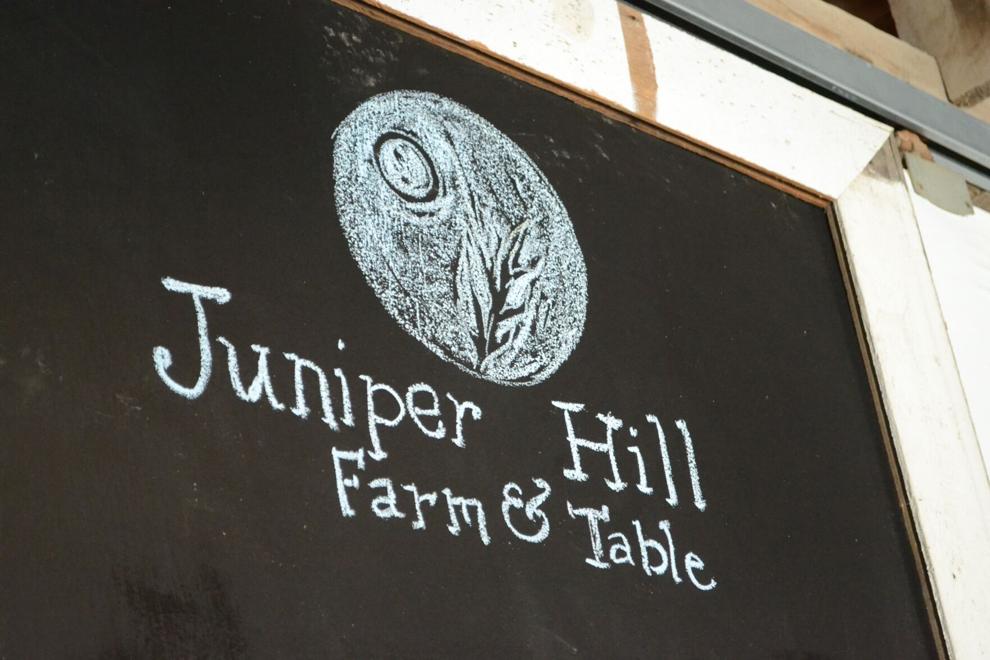 "It's been a beautiful two years of just really good hard work and seeing it go from this crazy construction zone where it was just all torn up to little by little seeing it become still rustic, but I think comfortable and inviting and safe and fun," Thellman said. "There have been some wonderful conversations with people who are really interested in the farm and interested in what Scotty is growing and interested in the connection with the food that they're eating."
The Thellmans intend to keep going strong with pizza nights and other events in the spring of 2023. To watch for specific dates visit juniperhillfarmandtable.com.
"I have just grown to love agriculture in a way where I've never would have appreciated it [before]," Thellman said. "It's a massive industry for the state and super important economically. It's just this beautiful culture that you don't know about unless you're doing it."