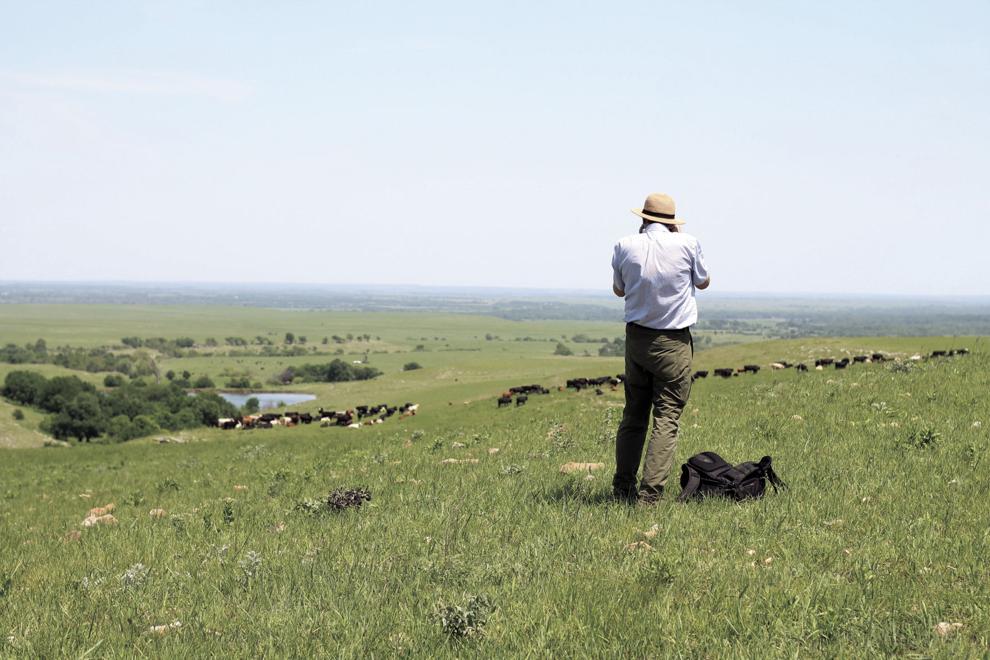 Unmatched in beauty, productivity and diversity, the Kansas Flint Hills act as a window to early American landscape. Now, thanks to the Earl W. Jr. and Terri Youngmeyer Family Foundation and the Kansas Land Trust, an additional 4,676 acres of mid-Kansas prairie will be preserved in perpetuity.
Daniel Offidani, trustee for the Youngmeyer Family Foundation, worked with KLT to ensure the working ranch would remain a haven for grazing cattle, along with natural plant and animal species, forever.
While the Youngmeyer Family Foundation retains ownership of the land, along with rights like grazing, water improvement and fencing, KLT will preserve other aspects legally. The conservation easement with KLT ensures the land will continue to be used as a working ranch, will not be broken up and sold in smaller sections, cannot be used for non-agricultural commercial use, and other key factors to preserve the integrity of the prairie ecosystem.
"The conservation easement divides the property rights of the land between a landowner and a land trust like KLT," KLT Director Jerry Jost said. "What we will do as a land trust is ensure this property stays as a working ranch used only for agricultural purposes."
Legal protections against plowing the prairie are a main concern of KLT and are part of their easement agreements. Youngmeyer Ranch, along with other prairie properties will remain preserved under KLT protection.
"The Kansas Land Trust actually grew out of prairie (continued from page 5) near Lawrence, Kansas, that was unfortunately plowed overnight," Jost said. "Because of that KLT board member and founder Kelly Kindscher worked with the Kansas legislature to have enabling statutes for land trusts to help conserve land like this."
The Youngmeyer Ranch is only one of several properties acquired by the KLT in the past several years. KLT has collaborated with the National Fish and Wildlife Foundation to conserve 16,478 acres as part of a Native Environment Conservation Plan funded by Tradewind Energy and Enel Green Power North America.
In addition to preserving the more than 500 plant and animal species located at Youngmeyer Ranch, the property will also be used as an outdoor classroom for Wichita State Univeristy's departments of biological sciences and geology. Students and faculty have already been mapping the various plant species on the property, as well as studying the two Greater Prairie Chicken Leks, or breeding grounds.
The conservation of the Youngmeyer Ranch is symbolic of a promise fulfilled by trustee Daniel Offidani, who shared the story of his family's involvement with Earl and Terry Youngmeyer during the land dedication.
Without children of their own and living hundreds of miles away in Arizona, the Youngmeyers found themselves in a predicament many aging ranch owners face — how to preserve their prized possession. The hunt led them to a local library to search the yellow pages for a lawyer, where Offidani's wife, Leslie was researching a case, and the rest is history.
"It's been a real learning curve, after growing up in New York and living in Arizona, to adapt to this landscape and the ranching practices here," Offidani said. "Our ranching neighbors have been a fount of knowledge for me as I continue to preserve Earl and Terri's legacy."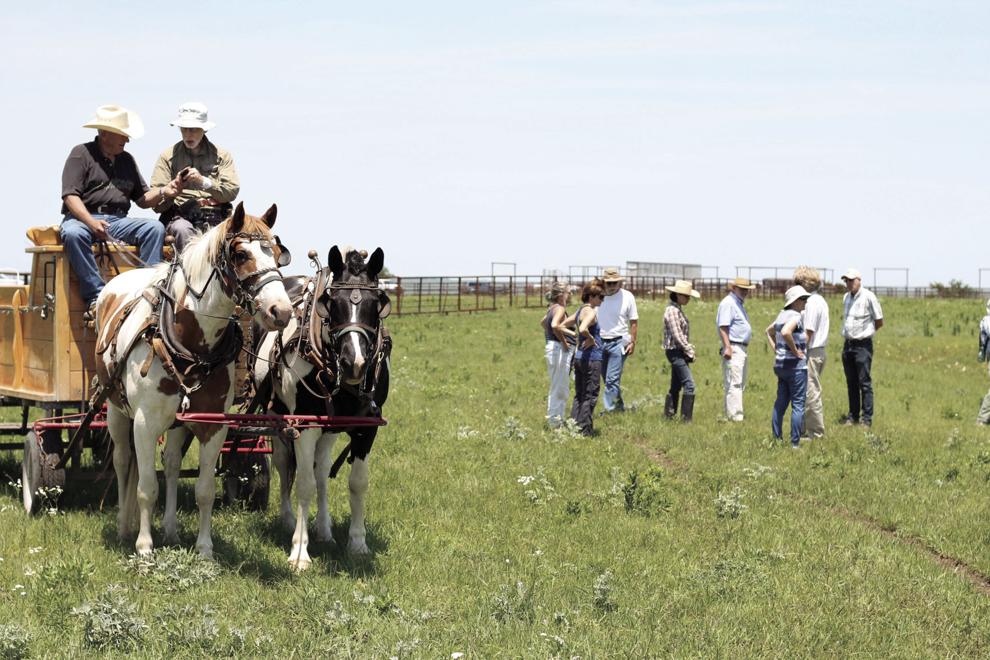 Ensuring rolling hills of the Youngmeyer Ranch are filled with grazing cattle, natural prairie, and learning students is a forever-legacy any rancher could be proud of. £