Childhood on the farm means perpetually dirty fingernails, a constant fascination with barnyard wildlife, and being connected to the source of meals on the most basic level. At Hickory Creek Farms in McCune, southeast Kansas kids get to experience farm life for a day — and it could alter their perspectives for the rest of their lives.
Hickory Creek Farms owners Steve and Ruth Zimmerman are row-crop farmers turned pumpkin growers and their five-generation family farm now serves as an outdoor classroom to teach students of all ages about the origins of their food.
"We hope students can come here and have the opportunity to grow in appreciation for who farmers are and what they do," Ruth said. "That's my goal, to help students understand farmers are here to feed them."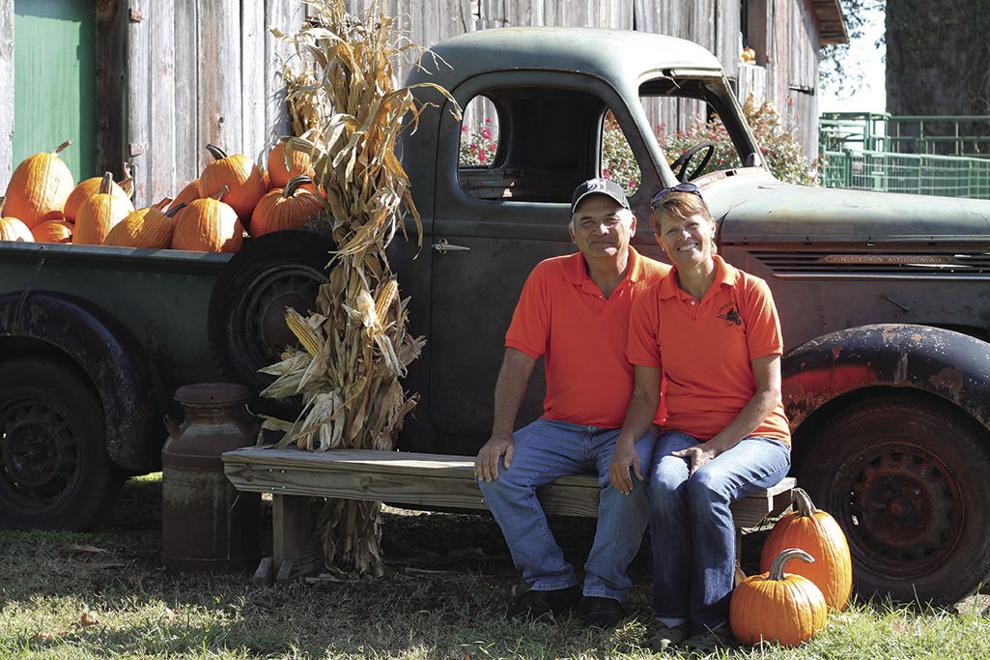 Each year over 2,500 members of the general public and 1,600 students will field trip to Hickory Creek Farms and lessons cover everything from pollination and propagation to the uses of farm tools and where milk comes from. Ruth teaches the lessons with props picked from the fields each day and a wide variety of farm animals on site.
"We want these kids to be able to learn why farmers have animals — it's to feed them," Ruth said. "It's not politically correct to tell kids that animals are killed in order for them to eat, but we want to teach them the truth about the origins of their food."
These lessons happen in the Zimmerman's barn turned classroom. The barn — built around 80 years ago using the lumber from McCune's livery stable — is on the state registry of historic places and was a labor of love to restore.
"When we started working on the barn we had to pick-axe dried manure out of the aisles and old hay was hip deep on the floor and in the upper level," Ruth said. "With every step we took, we found antiques and old tools so it became almost a treasure hunt."
Today, most of the artifacts from the original barn are used to teach farming practices through the ages. The barn itself adds to look and feel of the homestead, something Ruth considers Hickory Creek's top draw.
"Our best feature, to us, is the setting," Ruth said. "The original builder of the farmhouse in the 1800s had an eye for beauty, especially in the way it overlooks the fields." 
In addition to farming lessons and top-notch pumpkin picking opportunities, Hickory Creek Farms features non-stop entertainment on weekends during the month of October. Steve uses an antique Farmall and hay wagons to take visitors on a scenic tour of the property, where visitors can also watch racing pigs, chickens and ducks, play pumpkin checkers, race rubber duckies, launch the corn cannon or tour the corn maze.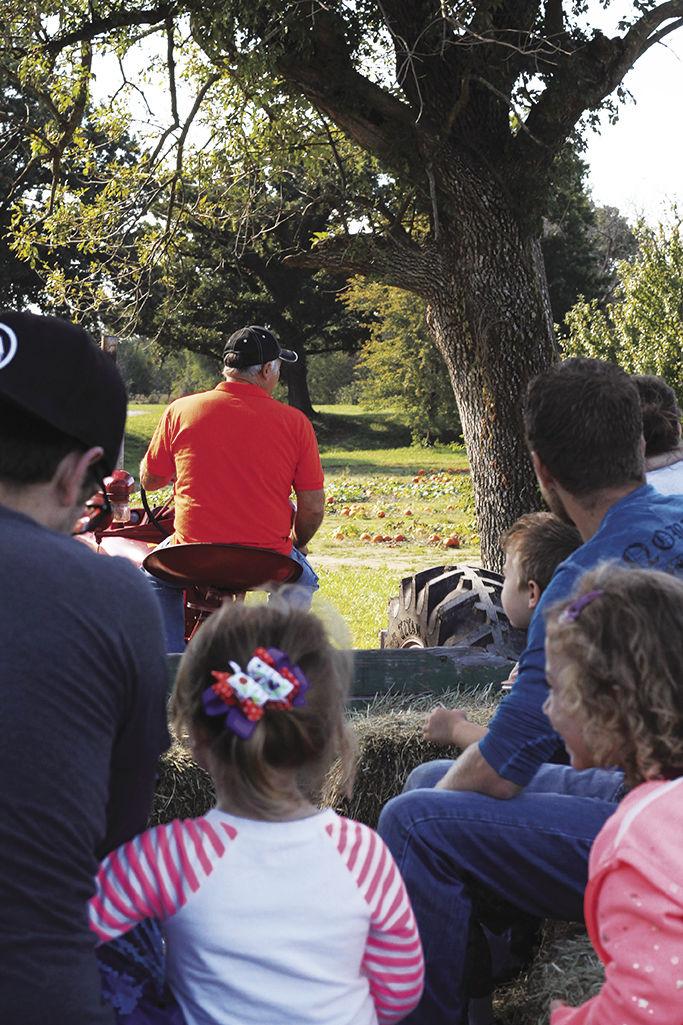 "Our son Will designs the maze each year, and each year he has made it more and more difficult," Ruth said. "This year he added more curves and twists for a more difficult pattern."
Hickory Creek Farms is definitely a family affair — from designing the corn maze to the marketing — which Ruth says has allowed her to connect with their guests in new ways.
"We're farmers first and foremost, not marketers," Ruth said. "But, I love running our Facebook page because I love people and for each picture I post, I had a connection, a relationship with that other person."
New media has made it easier to find Hickory Creek Farms and easier to connect with the farmers themselves, but it hasn't changed the down-home atmosphere of fall on the farm.
"We're the best-kept secret in Crawford County," Ruth said. £