Farmland near Leavenworth, Kansas has been a personal paradise for members of the Sachse family since the initial members immigrated from Germany in the 1930s. While growing corn, soybeans, clover and oats provided a plentiful livelihood for past generations of Sachses, next generation rancher John Sachse relies on livestock production and promoting positive lifestyle changes as his contribution to the family legacy.
Return to the Family Farm
While Sachse was raised on the farm, other interests kept him from considering returning to the family operation initially. Education through FFA and later K-State broadened his understanding of the ag industry and later, his potential for a place in it.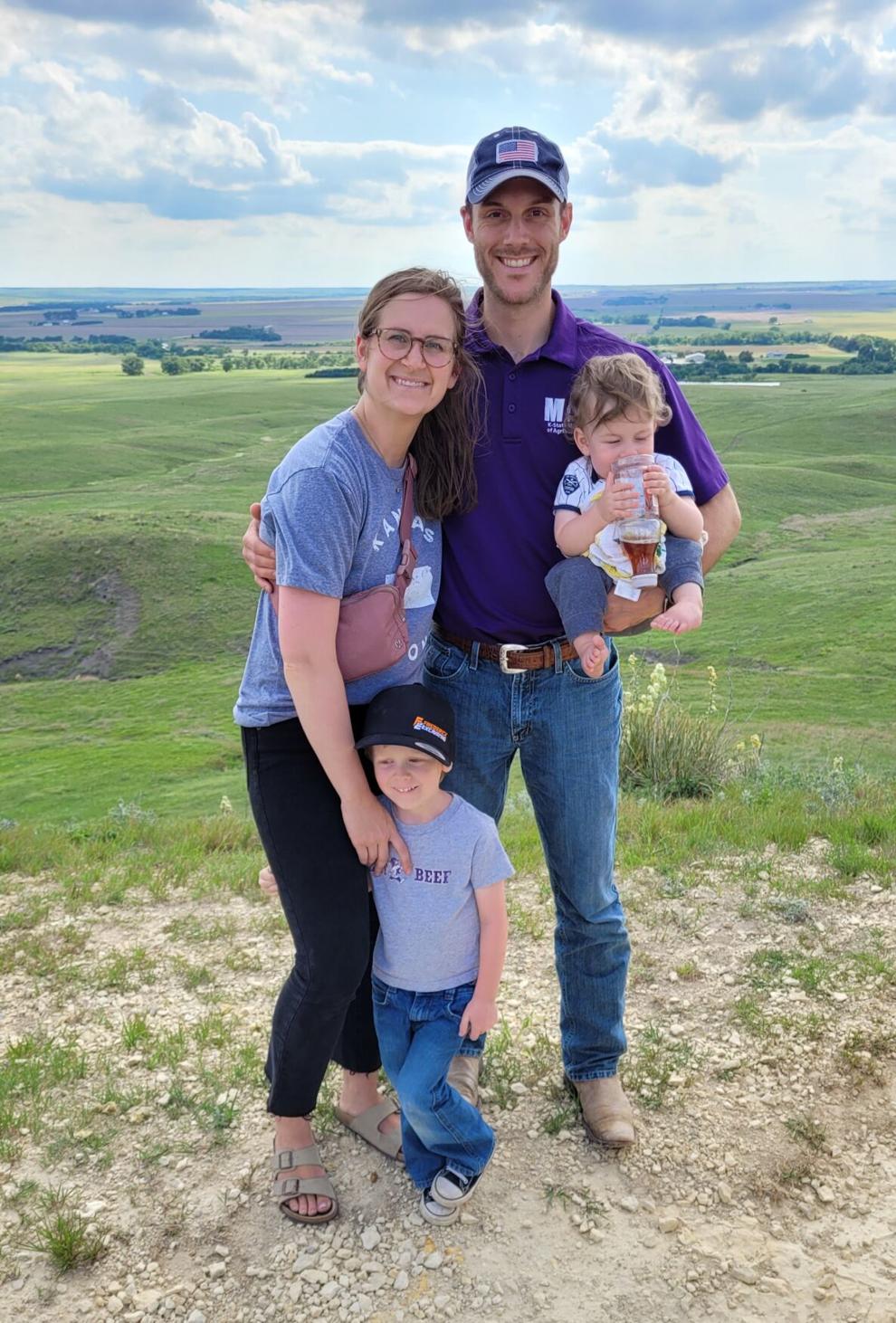 "Until I joined high school FFA, I would help with kind of the occasional task on the farm, hay work and things like that, but I really didn't have a whole lot of interest in in production ag. Sports was definitely my thing, especially baseball. And I don't know that I necessarily really wanted to come back to the operation," Sachse said. "But going through FFA, as well as being very involved at K-State with my undergrad and master's degree made the farm resonate more with me. Once I had a little bit of life experience, we had the opportunity to come back."
Most of the life experience that advanced Sachse's perspective of agricultural opportunities and issues occurred on staff for a state politician.
"I had an opportunity to work for Senator Moran right after college for about two years on his state staff," Sachse said. "My work was a little less on the politics and policy and more on constituent work. So I helped specifically be his eyes and ears for agriculture issues to keep him abreast of everything that was going on in the ag world. It was through that role my interest in wanting to come back to the farm was reignited."
When the opportunity to return to the farm presented itself, Sachse and his family were eager to make the switch. Identifying new roles and opportunities on an existing operation is always challenging, but Sachse said new perspectives helped open up avenues for change.
"My wife is not originally from an ag background, she's from Wichita," Sachse said. "Her grandpa grew up on a farm and they occasionally went out in western Kansas to visit maybe once a year but that was the extent of the exposure that my wife had until she met me. We were initially wondering 'How's this going to work?' because it's just a totally different way of life. But when I moved back to the farm and she came with me, it challenged me. Her just simply asking questions from a curiosity standpoint of 'Why do you do it this way?' It's challenged me to be a better manager of the cattle and even the crop side."
Raising Cattle in the People Business
While Sachse left his career with constituents behind to rejoin the family farm, he has not lost sight of the person-to-person aspects of business.
"We have been growing and improving the seedstock Angus side of our operation and we view it through the lens that we're in the people business, we just happen to be selling and marketing cattle," Sachse said. "I love the people interaction. We're strong people of faith and any time we can serve those around us and add value to others, we try to seek opportunities to do that. And one of the ways we do that is through improving the cattle so we can sell to other cattlemen and improve their herds."
In addition to ranching, Sachse also provides a program he calls RanchFit, a two-part goal setting and personal coaching program geared toward ag professionals that lasts over an eight week period and leans into his history of leadership training.
"I serve as an officer in the Kansas Army National Guard and even before joining the army, I've been huge on personal development and I have a growth mindset with how I approach things," Sachse said. "The military has further elevated that by training us to be a one step in front of others so you can lead them in the best way possible. Through those experiences I delved into the personal growth field even more."
The RanchFit program focuses on helping ag professionals set and achieve goals and manage stress. In addition to goal-setting, Sachse has also established a physical component to the program, starting with an on-ranch ruck march over the New Year holiday.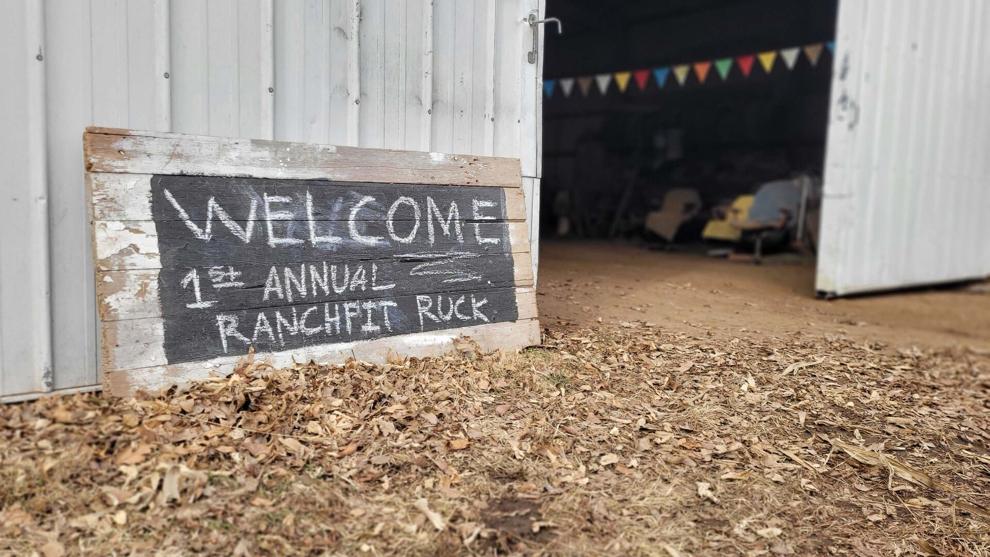 "Last summer I had some National Guard training in Virginia for about four months and we had a lot of ruck marching and other physical activities. I was probably a good five to 10 years older than a lot of the officers and they looked to me for some physical encouragement and then some mindset work.
I though it would be cool to open up the same thing on our operation," Sachse said. "A ruck march is basically in the military sense that you would have whatever you would be taking with you. Whether it's your weapon, boots, extra clothes, stuff to eat, different tools, all in our rucksack. And it's basically just walking with weight on your back."
The ruck march brought together Sachse's personal and professional worlds while also giving the Sachse ranch a productive outlet in the midst of a typically slow season. In a sense rucking, making progress under a heavy load, represents both the day-to-day aspects of farming and ranching, as well as the obstacles rural individuals face in regards to mental health.
"I view mental health as brain health. It's a muscle that you always have to be working on," Sachse said. "A lot of times men, especially in the ag field and military, we view mental health as a negative thing. But you're not alone in this. Oftentimes you can feel like you're on an island especially in the ag industry. We all deal with issues and concerns and stresses. We can conquer them together."