Utilizing an "if it ain't broke don't fix it" mentality, dairy farmers facing financial challenges have held tight to their roots in labor and love. On Earl Dotson's southwest Missouri dairy, family roots, community support and hard work have allowed the farm's survival.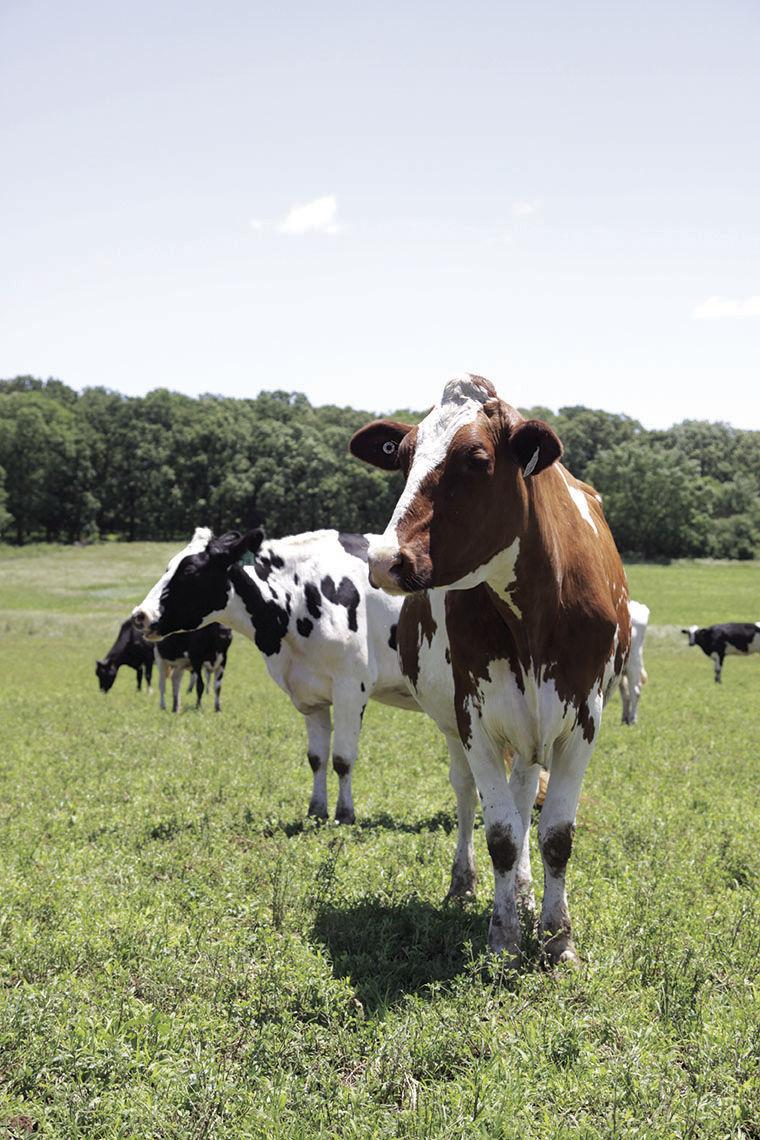 At just over 80 cows filing through the Dotsons' five-by-five milking parlor, not much has changed on-farm since Jule and Judy Dotson — Earl's parents — started the dairy in 1966. But, with challenging conditions in the milk market, Dotson said his family is ultimately responsible for setting the dairy up for success.
"None of this would be possible without the work my parents and family have done on this dairy," Dotson said. "Even today my mom still feeds most of the baby calves."
For a relatively small dairy like the Dotsons', efficiency is a key component in maintaining profitability. In this case, instead of efficiency aided by new technology, Earl pursues efficiency in feed use, herd size and labor.
"There's an idea that bigger is better because you can spread your costs out over more cows," Dotson said. "But I've also heard of big operations selling out so I think debt structure and the ability to get the most you can out of what you have makes the most difference."
The Dotson family manages feed costs by growing corn and alfalfa hay in addition to the dairy, both as feedstuffs and to diversify the farm's income.
"We grow all our own feed and usually grow some corn — both for cow feed and to sell," Dotson said. "We try to get our crops up early enough to maximize the amount of protein we can grow and minimize the amount of protein we have to buy,"
While it might not be the flashiest set-up, Earl's trusty fleet of John Deere 4440s and a late 1980s combine serves him well enough to remove the need for equipment upgrades, and the simplicity of his equipment is a philosophy that carries over into his feeding and management styles.
"I call our system an EMR — an "Earl Mixed Ration" — I don't weigh anything but I take an educated guess based on years of practice," Dotson said. "For dairies that can afford newer technologies like total mixed rations and nutritionists, I'm sure it's a game changer in efficiency."
Simplifying the feeding and milking systems at the Dotson dairy not only lowers costs, they allow the farm to employ and train an underutilized labor force. For years, the Dotson dairy has employed local high school students as milk hands and farm laborers — a job that has become a jumping off point for local students.
"Nothing is really complicated in our milking operations," Dotson said. "If something happened to me and I had to leave tomorrow, I want to be sure that our kids can come in here, feed and milk all of the cows and move on."
Dotson's time on the Dairy Farmer's of America council allowed him to travel to a diverse group of dairies and hear other methods of management. Over the past 20 years or so, he said producers have begun to focus more on efficiency in milk production and farm management than ever before.
"We used to kind of think that if you made more milk, you made more money, and that's just not the case anymore," Dotson said. "It's better to find a happy medium between maximizing production and efficiency."
Earl's role on the dairy has changed over the years in the transition from parents to son, and when his sister, Julie, who had previously been the cow specialist to Earl's machinery specialties, left the farm. Today, the Dotson dairy is as much a family affair as ever, with Earl's son Nicholas taking on more and more on-farm responsibilities as well as being a team member of the state champion dairy judging team from Billings FFA.