Technology and innovation are staples in everyday life for both the consumer and producer, but when buzz words in line with 'gene editing' or 'cultured meat' hit the market, many consumers experience more fear than excitement.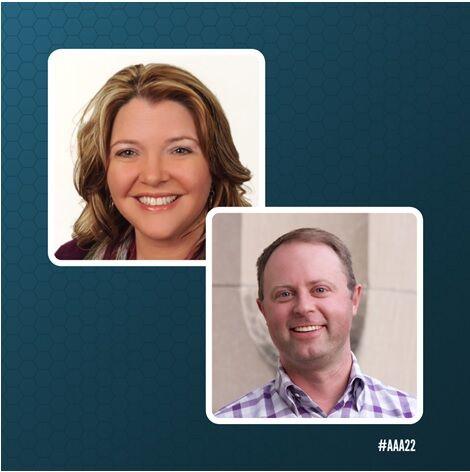 The Animal Agriculture Alliance hosted a webinar titled 'Be ready for what's coming next: Innovation in animal ag.' This was the fifth and final pre-summit webinar to prepare attendees for the 2022 Animal Agriculture Stakeholders Summit to be hosted in Kansas City on May 10-12. Panelists J. J. Jones, executive director for the National Institute for Animal Agriculture and Amy te Plate-Church, engagement specialist for the Center for Food Integrity presented ways producers can combat negative reactions that accompany modern technology in animal agriculture systems.
Sustainability and Demand
Today, one in every five Americans has a positive impression of technology used in food and agriculture. While demand for meat is still high, Jones remarked that when issues arise – primarily in technology – the animal ag industry tends to be more reactive than proactive about sharing those advances.
"Being reactive to take a lot more resources, whether that's time, staff dollars, etc.," Jones said. "As opposed to if we can be more proactive in setting the tone of the conversation and engaging with individuals who are going to be leading conversationalists about technology and innovation in animal agriculture."
While market demand is still the main priority, producers should be just as focused on sustainability at home on the ranch. Jones says consumers are equally as concerned with how their food is produced. How and what is livestock fed? What vaccinations or medications were administered and when? These factors and many others fall under the umbrella of sustainability. But what does that truly mean to the consumer?
"Sustainability is still a lot like the definition of beauty, it's different to everyone," Jones said. "That's why it's important to engage with various audiences to better understand their perceptions."
Many people think of the term sustainability from an environmental standpoint such as carbon footprints and air pollution. While those perceptions are still at play, Jones says many are interested in more social factors like animal welfare, worker health and safety, societal benefits and food safety.
Protein source is also a hot topic for consumers and investors. In the past few years, venture capital groups have put higher investments into alternative meat sources including plant-based and cell-cultured meats; anything other than the raw product that comes from the animal. Jones took a look at Google trends over an 18-year period for meat consumption on a scale from one, signifying little interest to 100, signifying maximum interest in sources of protein.
"Meat interest went from 24 in January of 2004 to 73," Jones said. "Alternative proteins began at an 18 in 2004 and have grown to a 76."
Acceptance in Animal Ag Technology
The question then becomes, how can producers earn acceptance for technology in animal agriculture?
Plate-Church said ultimately, for societal acceptance of any technology, the perceived benefits must outweigh or at least be equal to the perceived risks.
Her research with the Center for Food Integrity in conjunction with the United Soybean Board is centered around earning consumer trust, specifically looking at the drivers of acceptance and rejection of technology that's being used in food and agriculture.
There are four aspects to the technology acceptance model that Plate-Church presented: voluntary exposure, perceived dread, perceived control and perceived naturalness.
"Perception of natural makes it really tricky," Plate-Church said. "It's challenging with the technology that's used in animals. The emotional response is triggered when we think about animals in our lives."
Innovations such as genetically enhanced livestock can make consumers wonder if animal agriculture industries are working in their best interest.
Plate-Church says the trick is to keep open communication with the consumer and market innovations in a way that doesn't invite distrust.
"To open the door with consumers about technology, they must believe that the technology comes from worthy organizations who are acting responsibly," Plate-Church said. "They must be credible people who are championing and developing the technology."
To help society accept new technology, Plate-Church says 'early adopters' are pivotal in helping others to recognize innovation effectiveness and spark change.
The primary age group of early adopters for the animal ag industry are millennials aged 26-41.
"Early adopters play a key role in paving the way and influencing their peers for broader societal acceptance," Plate-Church said. "Whether it's new practices, new technologies or ideas, they are a very influential group and they have a very positive impact."
Through the technology acceptance model, research participants were given several communication statements to find the primary drivers of trust for consumers. Those statements were further divided into three sections: Top, second and third-tier drivers. The most overall positive or top tier driver was the statement, 'Eating food from food production animals that have been gene-edited is safe for consumers.' The primary driver for trust in this statement was the attitude toward technology. Alternatively, the statement, 'Information on food produced from gene-edited animals is readily available' gave consumers voluntary exposure and control as primary drivers. To garner acceptance and integration into the animal ag industry, utilizing marketing strategies targeted at early adopters and top-tier drivers are the way forward.
"This research and analysis are designed to equip farmers, technology developers, and food producers, with trust earning strategies," Plate-Church said. "Then as new innovation is developed, introduced and launched, we can utilize those strategies to help predict their social response."