At the base of Wolf Creek Nuclear Generating Station, experts in agronomy, wildlife biology and farming have partnered to increase the productivity of the land.
Each with their own study — organic matter and soil water retention, habitat for wildlife and game birds, watershed protection and farming proficiency — the team has used an association with the Kansas Alliance of Wetlands and Streams and a Conservation Innovation Grant through NRCS to get ground-level data to producers in real-time.
"The purpose of a CIG like the one we're working on is to be able to work side-by-side with farmers," said DeAnn Presley, a Kansas State University soil scientist working on the Wolf Creek project, just outside of Burlington, Kansas.
"This grant isn't focused on crazy technologies to be adopted years into the future, it's to try out conservation-oriented practices and collect data that we can share directly with farmers to show them what has or hasn't worked for us and, in turn, what can work for them."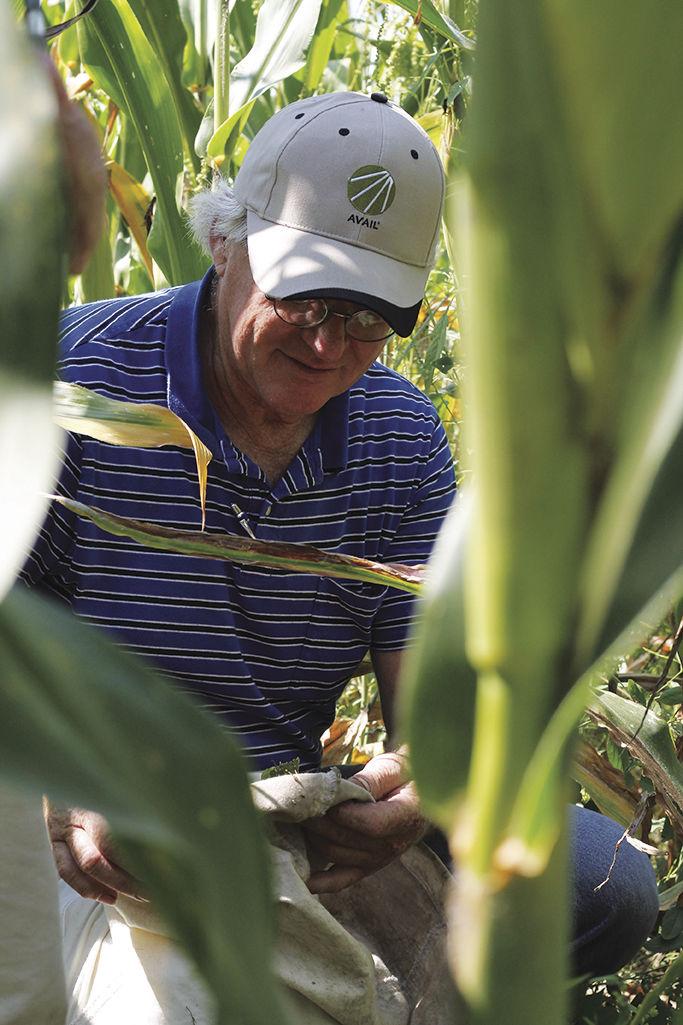 The Wolf Creek Generating Station also contributed financially to the project, hoping to invest in the longevity of its farmers and its water supply. In 2012, severe drought conditions forced Wolf Creek to pump large amounts of water from its stores in Lake John Redmond to cool the power plant. When the lake began to refill, it filled with sediment from runoff.
"It really mattered to us — economically and environmentally — to find a solution to the runoff," said Dan Haines, consultant and retired watershed specialist for Wolf Creek.  "We decided to investigate the use of cover cropping to restore organic matter in the soils and repair their ability to capture and store water."
Wolf Creek leases over 5,000 acres to farmers surrounding the power plant and now requires all of its lessees to use no-till practices accompanied by cover crops on their land. However, the requirement is not without rewards — farmers receive breaks in rent prices according to their organic matter build up in the soil, as well as cost coverage for half the price of their cover crops — a common choice being cereal rye.
As can be imagined, the decision to switch to cover crops was met with resistance by some change-averse farmer, many of whom had farmed the Wolf Creek leases for generations.
"We did have a few people who were resistant at first, and we lost a few leases because of it," Haines said. "However we're increasingly seeing fields, like the one we're visiting today, where the farmer is having his best crop in 20 years and is now considering using cover crops on his other fields."
Haines, alongside Wes Fleming, the current wildlife biologist for the Wolf Creek Generating Station, and Bob Culbertson, a wetland specialist and wildlife biologist, have been collecting large amounts of data from individual Wolf Creek farms over the last three years. They track ground cover and insect numbers to determine wildlife population sustainability, water runoff and sedimentation, as well as soil organic matter and farmer yields.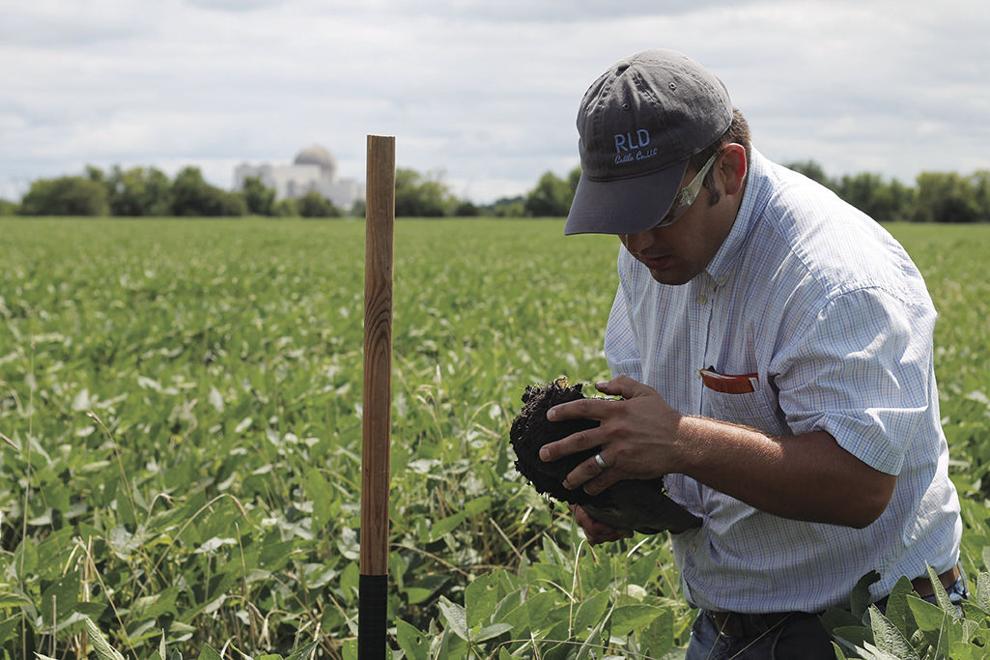 "In the runoff data it is what we expected — the tillage producers are losing more soil and nutrients compared to the no-till and cover crop producers," Fleming said. "We measured water infiltration rate as well, which is critical to these fields retaining water in dry periods —something it's difficult for our soils to do if they are crusted over by tillage."
The high clay content of southeast Kansas soils was a focus for both the KAWS researchers and the K-State researchers. Both groups saw the openness of the soil structure as a critical way to collect and retain water in cropland in the area.
Presley is using a different approach. Instead of studying many fields, she studies one field, farmed by Brett Skillman, divided up into strips—three strips farmed using conventional tillage, three using no-till practices without a cover crop, three using no-till and a single species cover crop, and three using no-till and a mixed species cover crop.
Presley's data collection works more directly with the soil, using moisture monitors to collect data about the water levels in the soil at 6 inches, 1 foot, 2 feet, 3 feet and 4 feet. In addition, she measures the soil temperature at the surface — a data point where she's seen the most difference at the site.
"The tillage strips on our research field are consistently warmer than our non-tilled strips," Presley said. "Temperature makes a big difference because in the summer a majority of the water plants used is devoted to cooling rather than growth, so cooler plants use less soil water."
 The data collected at Wolf Creek over the past three years is just the start of the research scheduled to continue. Factors like soil organic matter and sedimentation in runoff change slowly over time and require careful measurement.
"We definitely intend to keep this research going for the long haul," Presley said. "Farmers are great innovators, and we want to see how far the ideas we share here can spread."
The researchers with both the KAWS and K-State plan to share their research through published papers and presentations at local field days. To find out more information on the research trial, contact your local K-State Research and Extension office. £