Fine dining options are few and far between in rural Kansas while homegrown ingredients abound. Once a year, From the Land of Kansas selects a region of the state to host a dinner featuring farm fresh ingredients prepared by a local chef. This year's event at Summit Hill Gardens in Chanute featured products produced locally in southeast Kansas and across the state through a menu prepared by Burlington-based chef Ryan Menard.
From the Land of Kansas, the state's trademark program for companies that grow, produce and process agriculture–related goods, has helped market businesses throughout the state for over 41 years. This year's event in the southeast region was the second location for the annual event and featured a wide variety of Kansas producers, wineries, vineyards and breweries.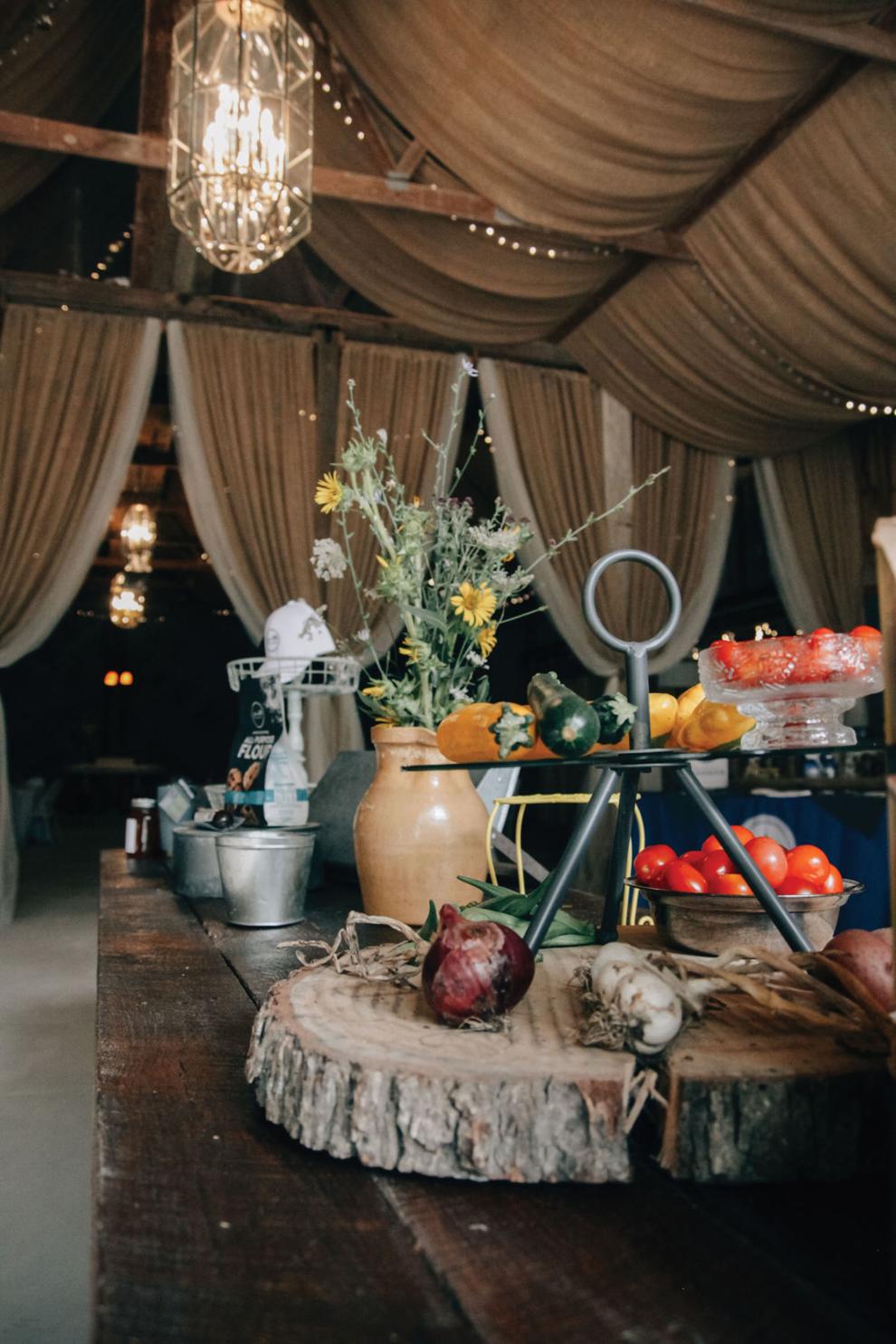 Based in the heart of the Flint Hills, Rommey Farms supplied all of the vegetables used in the four-course Taste of Kansas dinner. Farm owner Susan Rommelfanger said they take their role in providing their region with high-quality, nutritious produce very seriously.
"We offer a community supported agriculture program at our farm where we bring four to six fresh fruits, vegetables and herbs to our members each week," Rommelfanger said. "Currently we feed 27 families including our own, as well as four local commercial kitchens."
Rommey Farms' alliance with From the Land of Kansas allows them to better market their produce through their CSA and cultivate a community surrounding their business. "Our vision is to bolster local economies and create an option for local food to strengthen and help diversify our food systems," Rommelfanger said. "We build a community that values local farmers, good food, soil, water and learning."
In addition to small space operations like Rommey Farms, large-scale production companies like sorghum product wholesaler NuLife Market had a place in the progression of the meal.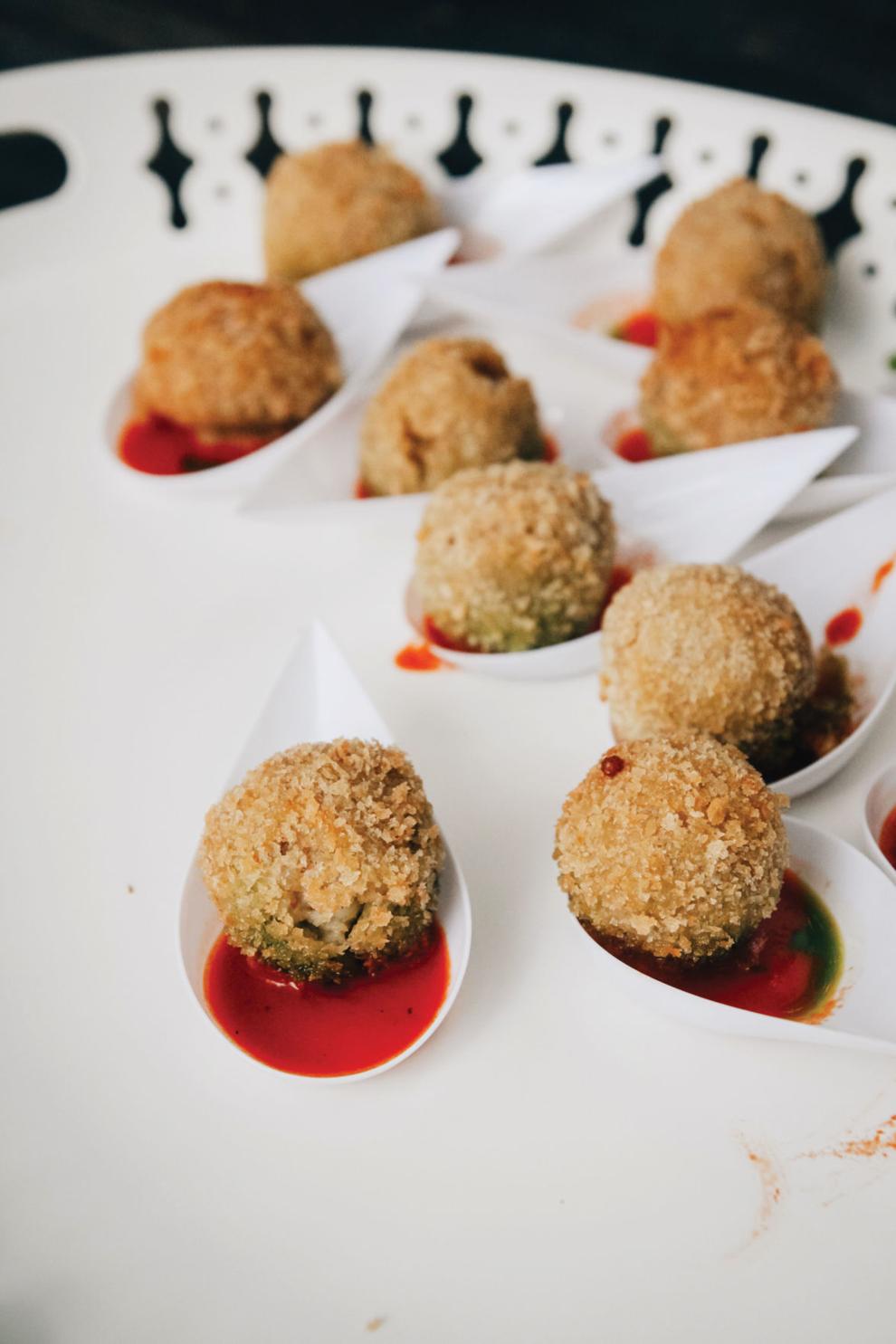 "The Taste of Kansas really even educates me, because not everyone is aware of all of these great businesses, especially food-based businesses connected to agriculture," said NuLife Market president Earl Roemer.
Specializing in gluten-free sorghum based products like sorghum flour and a popped sorghum product similar to popcorn featured during the meal, NuLife Market wholesales products from their contracted farmers throughout the United States and abroad. The company has progressed the export and value-added potential for grain sorghum through a variety of their specialized products.
"When I started this company about eight years ago, there were virtually four products on the grocery store shelves that had grain sorghum in them," Roemer said. "Now there are over 2,000 products containing grain sorghum and we're in 80 percent of them."
For grain-based products, Kansas farmers can get exceptionally creative — as is the case for western Kansas-based producers Boot Hill Distillery.
"Boot Hill Distillery is owned by two southwest Kansas farmer," said Lee Griffith, Boot Hill Distillery director of sales."That means every bit of raw material that goes into our spirits is grown on our own family farms."
When a fifth-generation producer returned home from college to the family farm a little over three years ago, he found a building for sale in the original location of Dodge City's infamous Boot Hill and a new value-added outlet for the farm was born.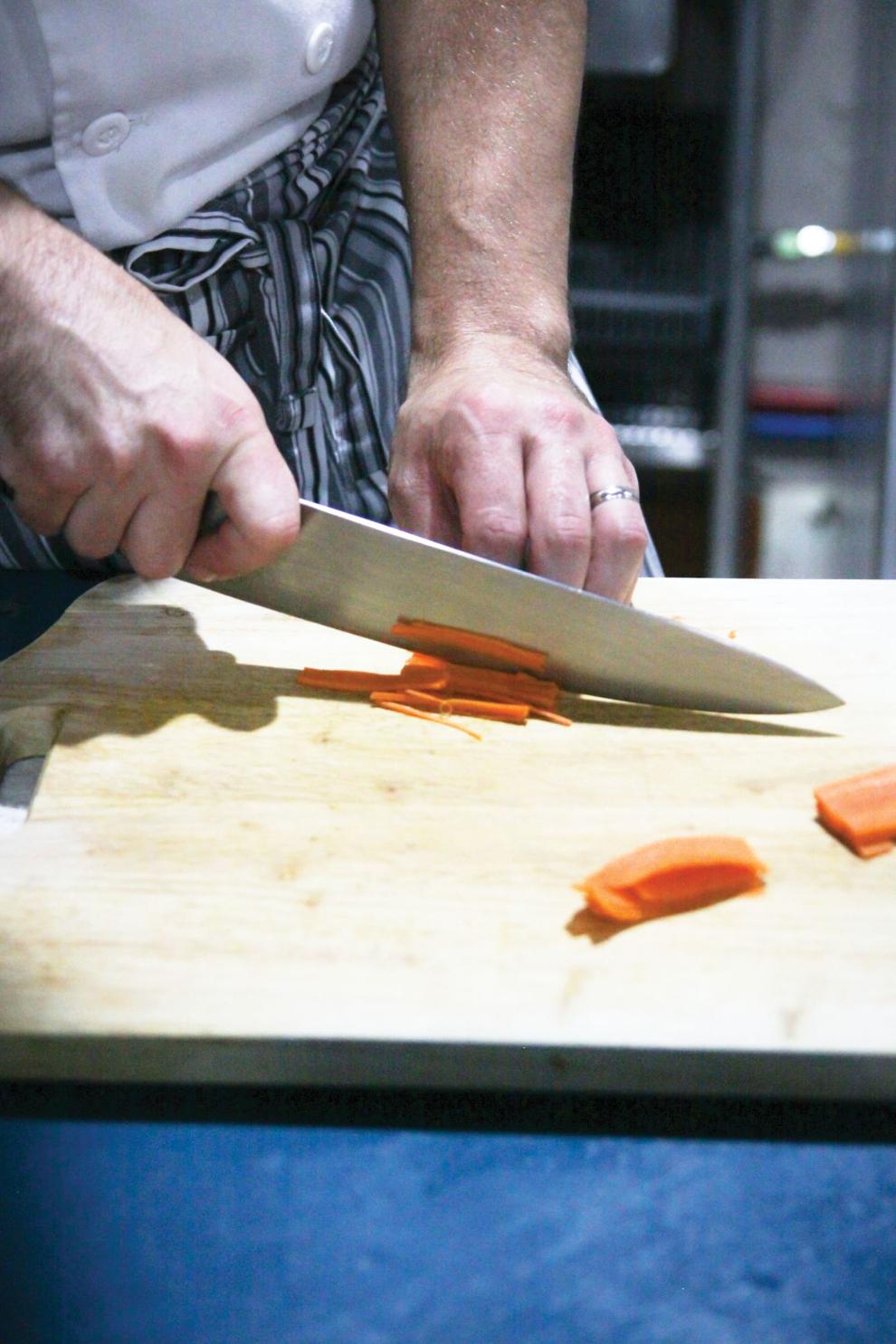 "A lot of farmers in the area were looking for value-added options; we just found whiskey to be the most fun," Griffith said. "The building and land housing the distillery was bought for just $10, and our story began."
A wide variety of Kansas vendors came together to make the Taste of Kansas event a showcase for the southeast Kansas region and similar events hosted by From the Land of Kansas help increase awareness for agriculture-based business owners throughout the state.