Feeding the hungry can seem like an overwhelming and never-ending task, but one Fayetteville nonprofit has taken on the challenge.
"Food insecurity is widespread across our community," said Kelton Hays, executive director of The Cobblestone Project, a nonprofit farm focused on hunger relief through sustainable agriculture. "Every single person knows somebody or has come into contact with somebody who is food insecure. Something like 1 in 6 adults and 1 in 4 children in Arkansas are considered food insecure."
It's a problem that doesn't know race, or ethnicity or even socio-economic status. More than ever, 2020 brought to light just how many Americans live paycheck to paycheck.
"We believe that all community members have a right to local, fresh and responsibly grown foods, no matter their level of income," Hays said.
Founded in 2008, The Cobblestone Project started as a general service organization, but hunger relief quickly came to the forefront. In 2011, connections with the New Horizons Church, who owns the 45 acres The Cobblestone Project now sits on, gave the organization a permanent base.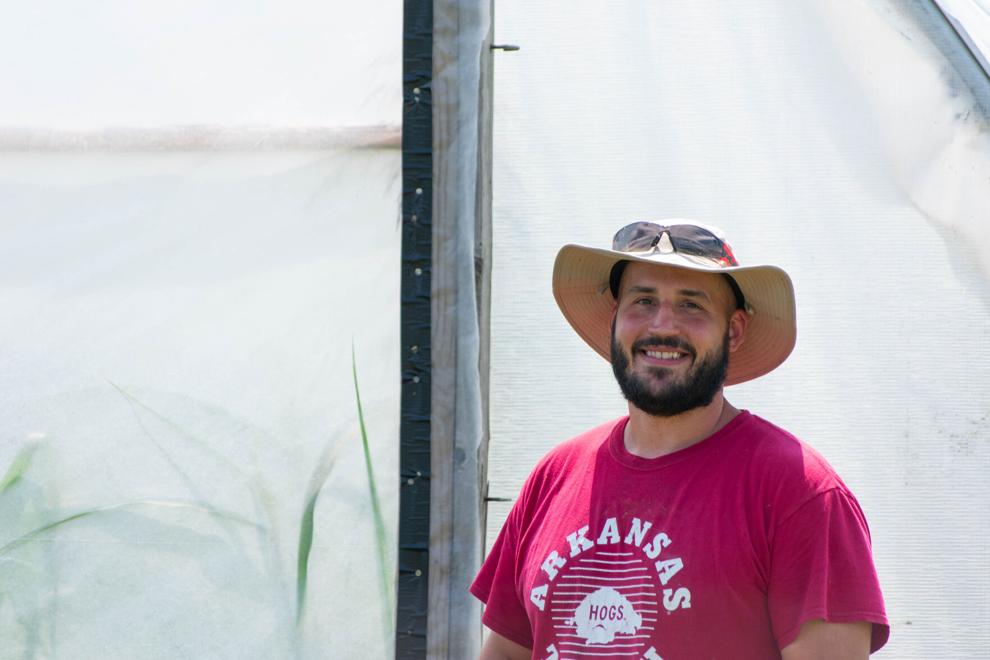 "From 2011 to 2018, we had some really good seasons of growing," Hays said. "Literally tons of produce. And our goal was to give away as much as we could into the charitable food system."
Despite the success, the organization lost its momentum among several staff departures.
"We lost six staff members in four months," Hays said. "Nothing bad happened. Some of them were just natural life transitions, some just had better opportunities come along."
It was during this transition period that Hays joined the team. With a background in nonprofit financial management, along with his experience in helping his father-in-law transition their family farm to a direct-to-consumer approach, his desire to take on farming full-time came at a near perfect moment.
"At the time, the farm had been essentially abandoned," Hays said. "Partially due to the staffing, but if it weren't for COVID the Board of Directors probably would've found someone to step in. COVID really threw everything up in the air."
The team, made up of three full-time staff members and one part-time staff member, have made great strides in rebuilding the project with a strong foundation.
"We've made great progress," Hays said. "Its kind of a mirror image. As the farm is revitalized physically, our produce program is really going and our livestock program is building up speed, the organization is growing at a similar pace in our volunteering, community impact and our relationships in the community. So, we really are taking advantage of 2021 as a capacity building year."
Today, the biggest food output on the farm is the market garden, which grows over 30 different varieties of specialty crops throughout the year.
"Early in the season we were growing chard, a couple different varieties of spinach and cool season lettuces," Hays said. "Now we're into cucumbers, a couple varieties of squash, zucchini, tomatoes and peppers. And as the season goes on, we'll go back to more cool season plants and leafy greens."
The produce is grown sustainably, with focus on regenerative agriculture techniques. The farm is also building its livestock program, with a small goat herd, pigs and meat chickens.
"We will produce between 15 to 20 thousand pounds of food this year," Hays said. "That's only about 40% of our capacity. And our goal is to give half of that food away."
The project works with several local organizations to get their produce into the hands of hungry people.
"Our primary partner is the Northwest Arkansas Food Bank, which is a Feeding America food bank," Hays said. "They have been incredibly encouraging to us, and to me as a young leader, stepping out to rebuild the organization. They've invested in us infrastructurally and financially. They're great partners."
Cobblestone also works with Seeds That Feed, a food recovery organization in the area, as well as several local programs through libraries and day camps.
"We're doing a program for the next three weeks with a library where they're serving underserved, at-risk kids through day camps during the summer. So, we'll send 150-200 pounds of produce to 40 or 50 kids and they'll take that home to their parents in the evening."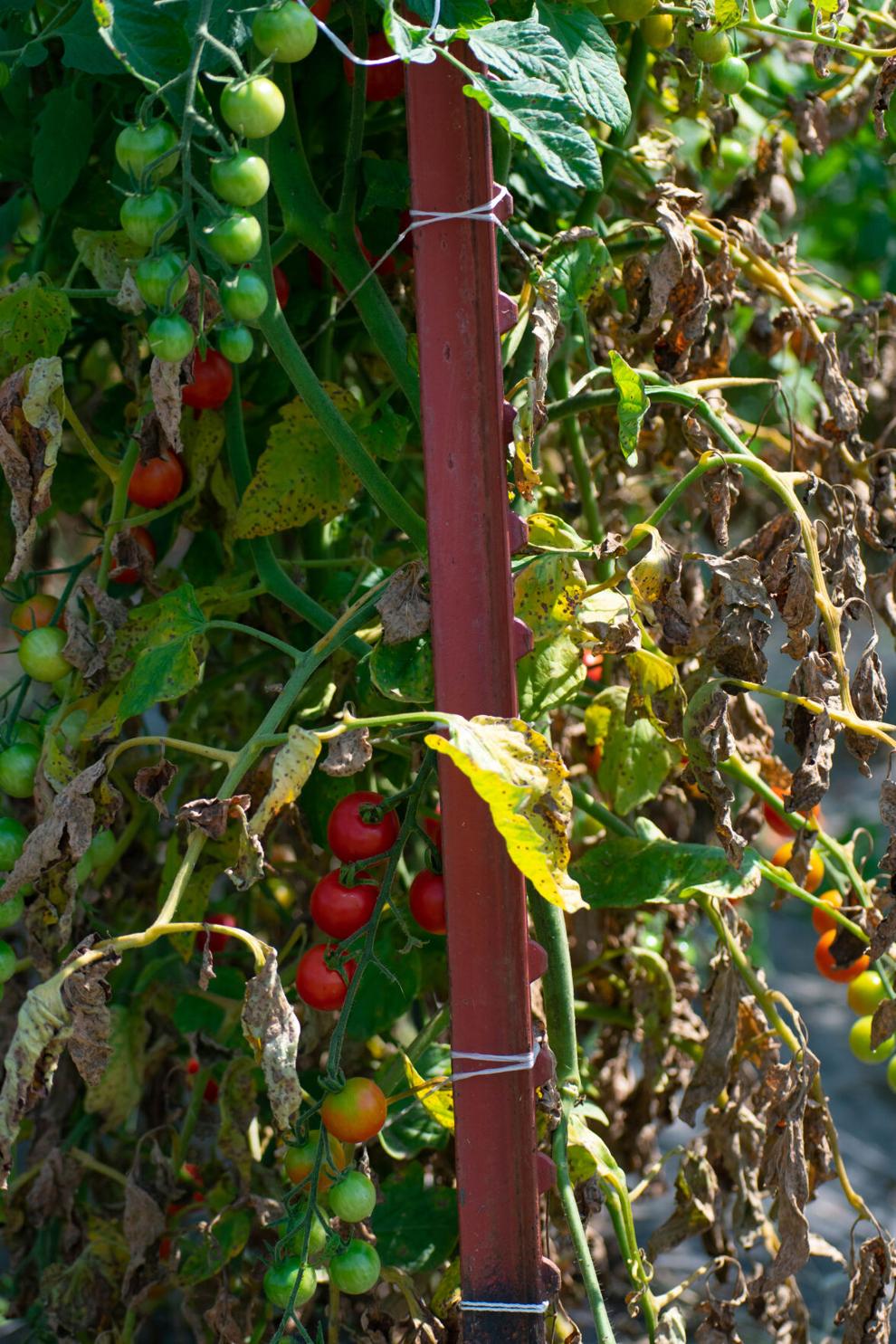 The Cobblestone Project has been supported through a variety of funding partners and donations throughout its lifetime.
"We have some fantastic funders that have been with us for a long time," Hays said. "The Walmart Foundation has proven to be incredibly reliable and encouraging partner. They've been with us for almost 10 years, which is not super common in the world of grant funding."
New Horizons Church continues to provide the land for the farm, and Williams Tractor donates a tractor each year to help with planting.
"We also have a large vendor community here in northwest Arkansas and a lot of them want to invest and serve in the community they live in," Hays said. "We historically have a lot of vendor investment and we're working to rebuild that."
Individual community members also help, through both grassroots funding and by buying the produce the farm isn't giving away.
"We donate a substantial portion of our produce, but we do have to honor the grants that we have and be good stewards financially," Hays said. "We're still trying to figure that balance out."
The Cobblestone Project runs a 40-member community supported agriculture produce box, with weekly pickup times available on the farm or in a Bentonville coffee shop. The team is careful to not compete with other local family farms, instead focused on building the local food market.
"We never, ever, ever want to compete with other local families," Hays said. "We want to catalyze and continue to stimulate the local foods movement. We want to the grow the pie. We're not going to participate in an established farmer's market, but we'll participate in an emerging farmer's market to help prop them up. We've got a great farm to table system in northwest Arkansas, but I think we're only scratching an ice cube on an iceberg."
When Hays and his team started their rebuilding mission last year, it became clear they needed a goal beyond feeding people.
"It's such a dismal goal because the numbers are just staggering," Hays said. "Just how many people are food insecure and the fact that if I feed people today, they're going to be hungry tomorrow. So, that's part of our mission of hopefully changing the food culture of northwest Arkansas at the soul. We're not looking to just meet the right now need, but also trying to meet the need for the future."
The team at The Cobblestone Project has outlined three goals they hope to continue to achieve.
"For us and our program, it boils down to cultivate the land, feed our community and pass it on," Hays said. "Cultivate the land is the growing and raising part. Feed our community is the giving away and selling. Passing it on is training and educating. All three of those things really dovetail together. Through the growing we're able to give and sell. Through the giving and selling we're able to fund, but also develop a movement."
For the average person looking to help combat food insecurity, Hays said the first step ins to get informed.
"Combating food insecurity is such a daunting task," Hays said. "I would just encourage people to not get discouraged by the size of the task, and instead just do the next right thing. You're not going to change the world serving at a food bank, but you're going to impact all the people who come through that line."