Nestled in the Kansas Flint Hills, The SAVE Farm is exposing a whole new set of people to the agriculture industry through hand-on education. 
"The SAVE Farm is company/small institution that helps those who want to pursue a passion in agriculture," said Virgil Williams, operations manager at The SAVE Farm.
The SAVE Farm – SAVE standing for Service member Agricultural Vocation Education – provides training for anyone willing to demonstrate an interest in agriculture, although an emphasis is placed on transitioning service members and veterans.
"SAVE was started because the founder's daughter was a therapist working with soldiers who had transitioned out of the military with PTSD," Williams said. "They realized that actually putting soldiers in the field and having them concentrate on something other than their day-to-day military life helped them calm down and clear their minds. So, they decided 'hey, let's try and get something together where we can actually put that to use and give soldiers something to fall back on.'"
The program isn't the average postsecondary education experience.
 "We're not your typical four-year, college-type of university or school," Williams said. "We're going to teach you the basics as if you were learning from your parents."
The difference is evident from the very start. Applications are only given to potential students who show they are dedicated to the course and subject material.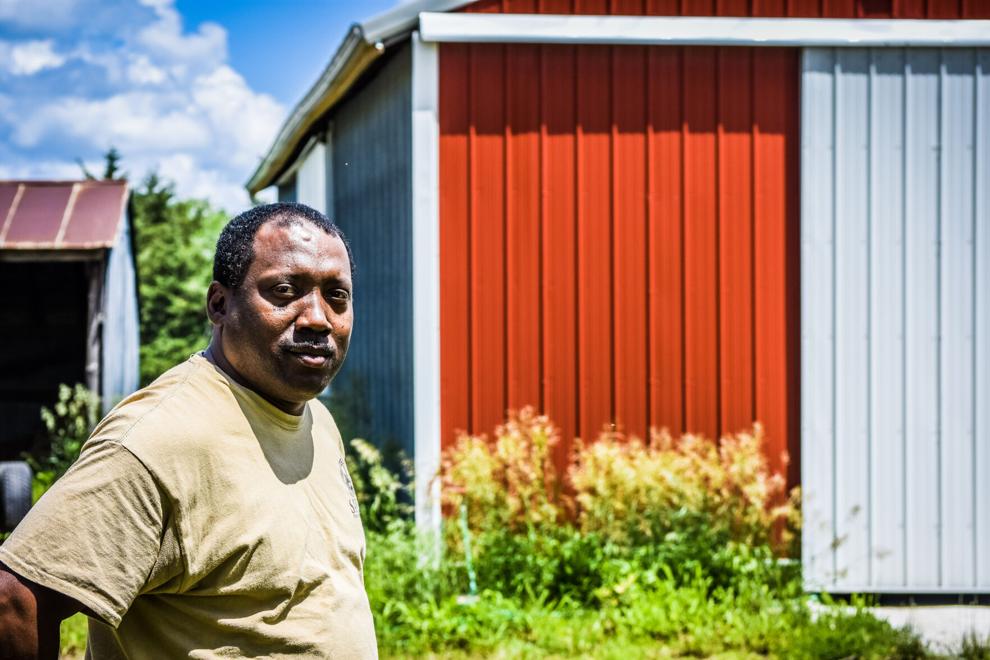 "We look for individuals that are demonstrating a true passion," Williams said. "Even if you just want to do it as a hobby, just grow a small patio garden in your backyard, and you got to have a passion for it. We'll teach you, but the training is not free. We don't want you to spend your money to come here and then realize you'll never use it."
Once admitted, students not already in the area must relocate to Manhattan, Kansas for the duration of the program.
The program consists of 19 subject blocks, ranging from animal science and conventional crops to farm construction and agribusiness marketing.
"That's the unique thing about us," Williams said. "We're going to teach you everything. We used to have it set up where if you want to learn about livestock, we let you focus on livestock. But then we realized if we do that, someone is going to miss out on something. How are you going to feed your livestock if you don't know how to grow your crops?"
The SAVE Farm's emphasis in helping veterans is seen in the structure of each class.
"If you spend a lot of time in military training, its structured a certain way," Williams said. "This PowerPoint presentation is what we're going to go over. I'm going to give you the quick down and dirty, and then we're going to go out there and you're actually going to get your hands on and you're going to operate."
Much like those military trainings, students in the SAVE Farm program typically spend the morning in a classroom environment and the afternoon working on the farm. Instead of exams and grades, instructors focus on clear understanding from their students.
"Let's say you didn't grasp a concept. Now that's going to let us know, just like in the military, to retrain right there on the spot, go back over it. We're going to keep doing it until you get it," Williams said.
Each subject block is taught between 1-2 weeks, with the complete program lasting six months in total.
The first three subjects students learn are animal science, conventional crops and agribusiness.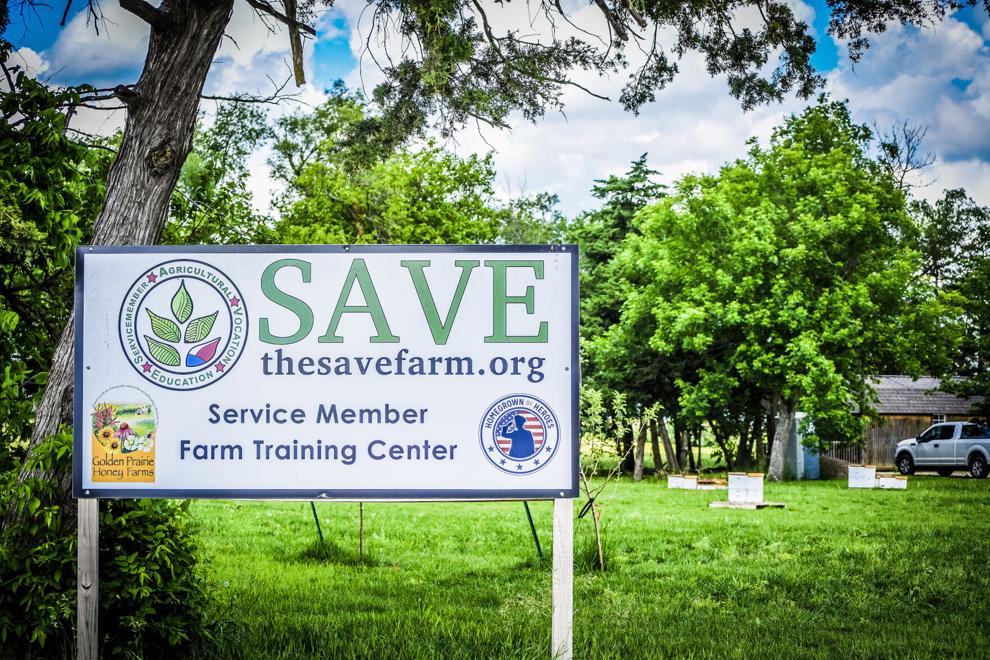 "Then we build on everything else," Williams said. "By the time the end of the class comes around and we ask 'Are you able to present a business plan to prove you actually paid attention and you're able to go out there on your own?' the students should be able to say yes."
While the program is structured, students can carve their own path and focus on the subjects they're most interested in.
"If you want to learn about cows, we have cows here on the farm," Williams said. So, when you're done if you want to go out and see the cows, or you want to help process the cows we'll let you know when we're doing that. So, you can get that experience and you can work around the animals."
Opportunities are not limited to just what is currently found on the farm. Students are encouraged to pursue the sectors of the industry that interest them with the help of SAVE Farm
 "We don't have goats here," Williams said. "If you want to purchase goats, we will allow you to keep it here on the farm and raise the goats here. We're not going to let you go off into left field and get lost and waste your money."
While many four-year institutions are geared towards larger operations, The SAVE Farm focuses on teaching students to make the most of what is available to them.
"Some places around here, you might get maybe a half an acre to operate on," Williams said. "You might decide to get four chickens and plant crops. We'll teach you how to utilize the chickens in your garden while you're planting your crops to help keep nitrogen in the ground from the chicken poop. And they're also going to help with bug control, and them scratching is going to till up your ground to help the soil gain more nutrients while your plants are growing. It's a win-win situation."
The SAVE Farm also provides instruction in both sustainable and regenerative agriculture practices.
"We want our students to know that if you use these practices, you're going to help the earth to heal, and you'll be able to come back to that land later on."
In addition to presenting their business plan, students must also demonstrate proficiencies in record keeping, their specialization area and sustainable practices to graduate.
"In order to graduate from the program, you basically have to demonstrate that you know enough to be successful," Williams said.
For more information on The SAVE Farm visit www.thesavefarm.org