At first, it's a bit surprising to hear Keith Siragusa, a scruffy former New Yorker and veteran policeman with a wiry beard, rhapsodize on the healing power of horses.
"The horse is a window to the soul," he reflected. "They will correspond with your physiological reactions. It's a really cool thing to watch and be part of."
Siragusa moved to Oklahoma more than 20 years ago to escape the big city, where he lost several friends on 9/11 and got shot at three times in three years.
"I wanted something better for my daughters," he explained of his move to Enid.
Over the years, he continued to have a tough time processing the aftermath of earlier traumas. It wasn't drugs or therapy that finally made a difference, but developing a special bond with a special horse.
Isabelle was a hunter-jumper he bought for one of his daughters. On a day when he was feeling particularly bereft, the mare came up to him with what felt like a show of solidarity and support.
"She came over and just stood next to me and laid her head on my shoulder. We both let out a sigh at the same time," he recalled. "Something in that moment changed me. And I thought, if horses can have this kind of effect on me, maybe they can do that for other people that are struggling."
Siragusa went on to become a certified equine therapist, but it took someone with a talent for business and public relations to turn that interest into a serious endeavor.
That's where Chip Baker came in. Baker, who also worked for the Enid Police Department, had grown up helping out on surrounding farms and working around horses.
During the five years he spent on the police force, he was continually struck by all the kids he saw who were dealing with stressful family circumstances.
"I got to see lots of bad situations, but I never knew what happened after we displaced a child from a home," he explained. "I never knew the outcome. Were they getting the help they needed or being exposed to a different lifestyle that might inspire them to choose a different path?"
Baker recognized that with all the large horse shows that come to Oklahoma, developing skills working with horses could translate into job opportunities for at-risk kids. But beyond that, he began to pour over medical journals and case studies to learn more about other motor-sensory, emotional and physical therapies that can result from horse-related activities.
He decided to act on his findings after his wife Christy took over running the local Retired Senior Volunteer Program and Enid Mobile Meals from the previous director, Bennie Mullins. Mullins was a close friend with a well-earned reputation for generously helping any animal — or person — in need.
After she passed away in 2012, Baker decided to set up a nonprofit equine enterprise and named it Bennie's Barn in her honor.
The city of Enid owns the farmstead where the center is now located. The grounds consist of an old two-story farmhouse, a big red barn and an outdoor riding arena, surrounded by open pastures, where horses graze quietly together. It was originally purchased to provide a buffer zone and waterline easement next to the nearby municipal water treatment plant.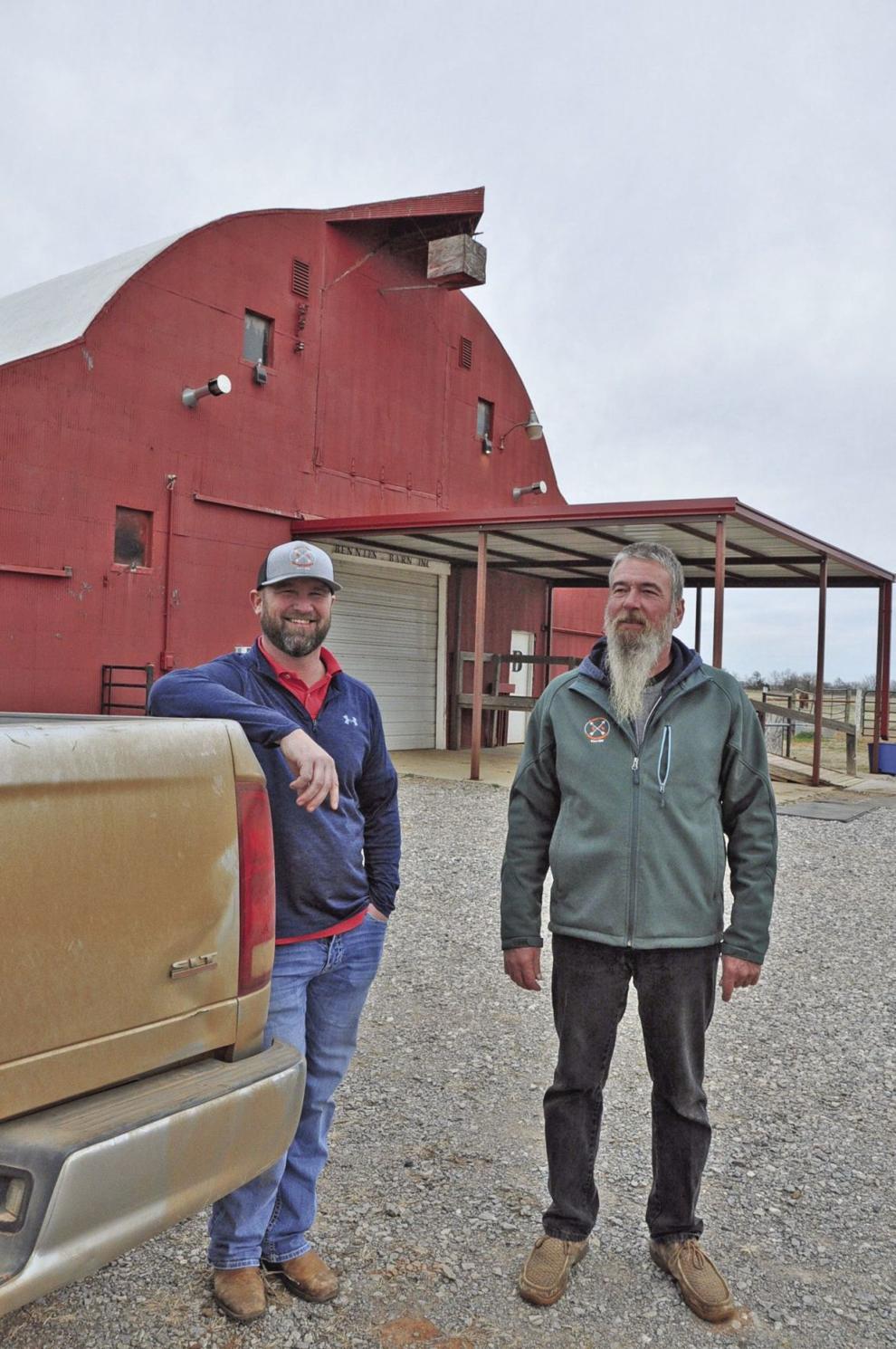 Following a five-year trial period, the city agreed to grant Bennie's Barn a 50-year lease, which will enable Baker to embark on a major fundraising campaign to build a new indoor arena, he said.
This summer Bennie's Barn will have a chance to showcase its unique set-up when it hosts the Professional Association of Therapeutic Horsemanship's annual two-day statewide conference for the first time. The conference offers a wide range of workshops and certifications in horsemanship-related activities.
Oklahoma has roughly a dozen other equine therapy centers certified by PATH. Unlike some, Bennie's Barn is not affiliated with any other entity and is funded solely through donations and community support.
Baker prefers it that way. It reduces red tape, which limits some facilities to doing only unmounted equestrian facilitation.
While those activities are important, Baker, who is also a certified equine therapist, considers the riding a crucial aspect of what makes their program effective and transformative for so many of their clients.
"There is such a physiological response when you are riding a horse. It's still the only equipment out there that moves your pelvis in the same way as when you're walking on the ground," he said. "That's why we can do all of the therapeutic and even cognitive work we do. It's one of those things where you don't really know how much work you're doing while you're doing it, and that has allowed our clients to make amazing strides."
Kids who come to the center have special needs that range from physical disabilities to autism. Trouble verbalizing, poor muscle control and coordination, and problems with concentration and focus are just some of the issues that have shown dramatic improvements from the individualized therapy plans.
In addition, Siragusa coaches an equestrian team for the annual Special Olympics, which gives him obvious pleasure.
"The riders aren't competing against each other, they are competing against themselves, and it is so neat to watch," he said.
All told, Siragusa teaches around 200 lessons a week, making the facility one of the largest of its kind in the region.
"I'm an instructor here, but I'm also a client," Siragusa said.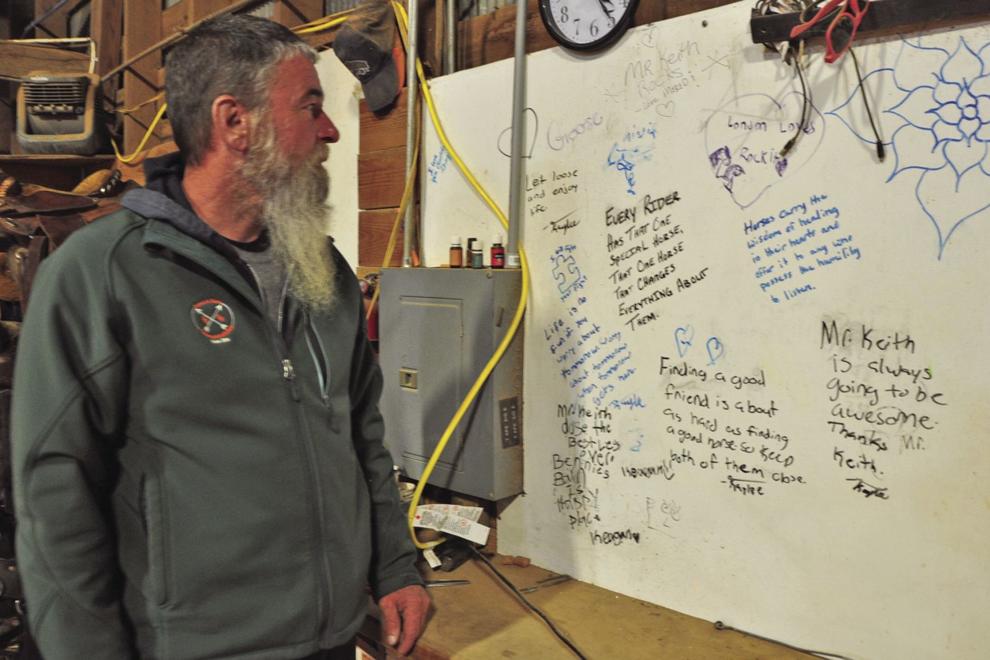 "The horse was given to us to be a mirror to ourselves," he added. "There's a trust the horse is giving you, as a person working with a prey animal, that even people can't give you. That's where the magic happens."
Inside the barn hangs a framed handwritten letter from one autistic girl, testifying to the transformative effect the program had on her. More handwritten notes are scrawled on a marker-board nearby. They are moving and surprisingly profound.
"Every rider has that one special horse that changes everything about them," reads one note. "Horses carry the wisdom of healing in their hearts and offer it to anyone who possesses the humility to love," reads another.
One kid described the center as "my happy place." Another wrote, "Mr. Keith is awesome."
"I don't consider myself a people person," Siragusa admitted, "but when it comes to my clients, they are my world."
Adults also benefit from the center. Through a partnership with the Air Warrior Courage Foundation, Bennie's Barn has been able to reach out to neighboring Vance Air Force Base and provide services to veterans.
Volunteering is another outlet that has been helpful to community members, including Michael Manley, who comes out two days a week to help around the farm. He got involved with horses while he was stationed in Virginia and was amazed by what equine therapy did for his daughter with special needs.
"I love horses and just being around them," he said. "This program helps a lot of kids but it helps adults, as well."
Bennie's Barn engages the community through special activities like family sleigh rides during the holiday season. Even so, it has taken time to build awareness about the facility and what it has to offer.
"It's still somewhat of a hidden secret," Manley said.
Baker is working hard to change that. He spends most of his time in the office handling scheduling requests and fundraising, keeping up with paperwork and general office administration. He also recently added a mental health specialist to the staff.
In building up the equine center, Baker treats it more like a business than a nonprofit. So far he's never taken a salary, while he and his family live off his wife's income.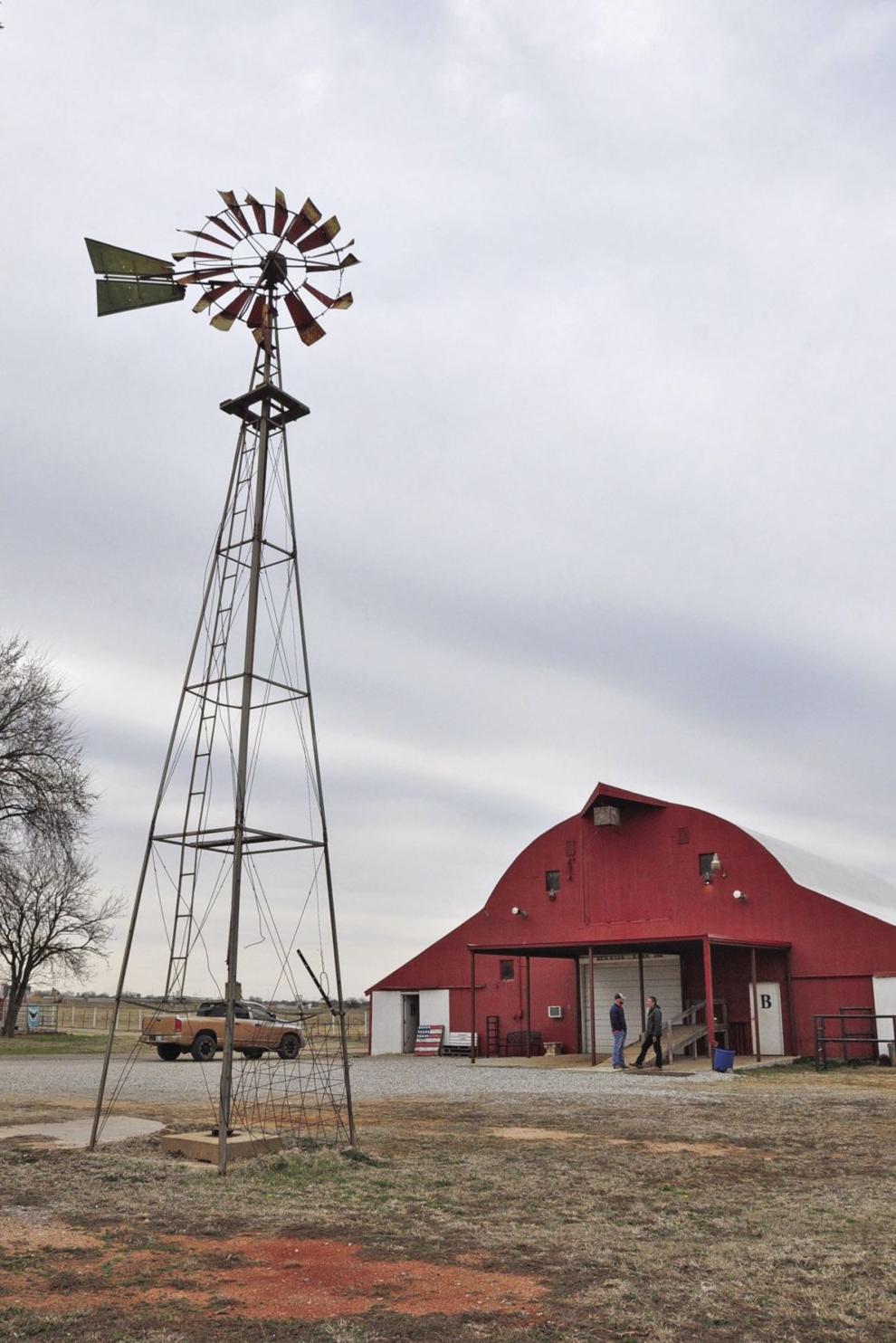 Even with the benefit of affordable liability insurance coverage provided through their membership in PATH, Baker estimates it costs around $7,000 a month to run the facility, which includes heating and cooling the barn and caring for 27 rescue horses that live on the property.
The community's support, including donated maintenance and other in-kind donations, has been essential and also humbling, Baker said.
He believes there's room for more equine therapy facilities around the state.
Although he was advised multiple times against taking on what has become "the hardest, most challenging thing I've ever done," it also proves to him everyday that creative alternative therapies change lives.
"We've had people ask us to build a facility like this in other towns, but we're not there yet," he said. "We really want to focus our efforts right here for now. But we do get calls all the time, even from other states.
"I always tell them, you're welcome to all of our ideas," he added. "I've seen it change our community. I want to see it change their community, too."