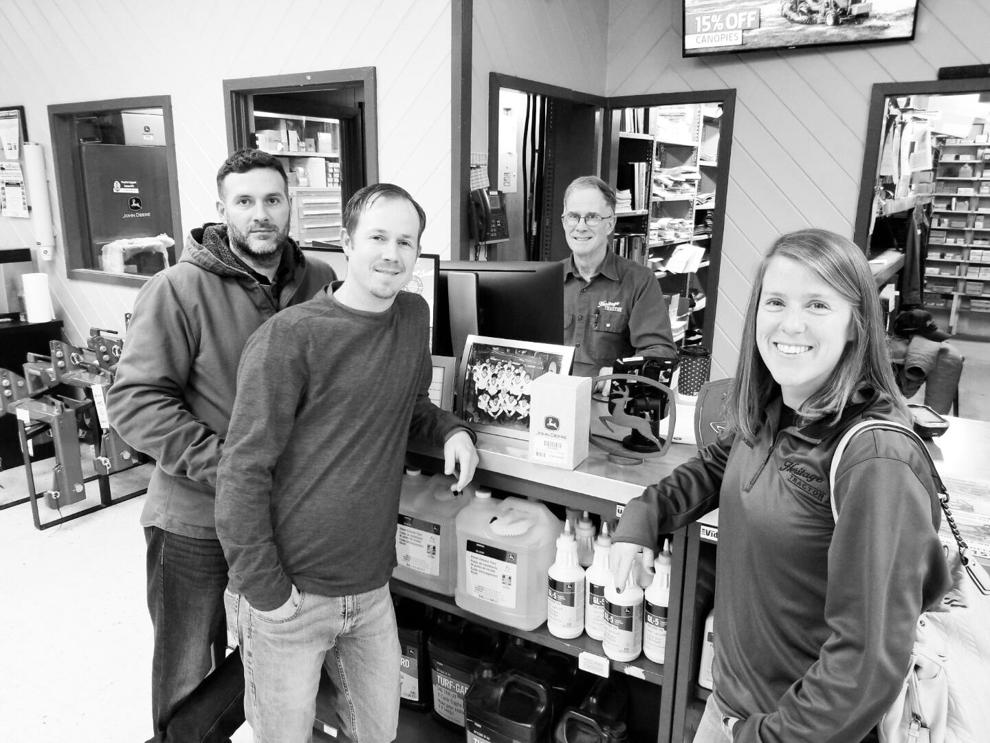 When I first sat down to write this story, I wrote it like any other feature article – factual, concise, and heartless. That's how I was taught to write for a newspaper, but I've been taught other more important lessons throughout my life by a man many of you may know as Cleo Jones, but I know him as my dad.
Lesson #1 – Work Hard
My dad has been a working man since he was a freshman in high school. He started off like many others, working a summer job hauling hay for Harold O'Malley out of Cherokee County. In 1974, his senior year in high school, Harold's son, Phil, owner of O'Malley Implement in Southeast Kansas, offered my dad a position as a mechanic. He ended up working in the parts department after another employee left. And now, 49 years later, my dad clocked out of what is now Heritage Tractor for the last time.
But it's not just this full-time job that makes him a hard worker. In 1978, he married my mom, Peggy, and together, they began farming land and raising cattle. The time, money, and energy that goes into this isn't easily understood by those far removed from the country life. And then, because he didn't have enough responsibility, he became a father to three children (back-to-back-to-back years, what were they thinking?!).
As I got older, I watched my dad wake before the sun and not stop until it had long since disappeared. Cows needed fed, hay had to be put out, calves had to be checked, beans had to be planted, corn had to be combined, the tractor needed a new filter, the kids had to be transported to sports practices, I needed help with my math, Church on Sunday mornings, family birthdays, work at O'Malley's, and the list could continue, which leads me to my next lesson.
Lesson #2 – Responsibility
Through all the different responsibilities in his life, he never shirked his duties. His turn to work on Saturday? He'll be there. Need to unload the newest delivered load from the truck at 4am? He's on it. Basketball game on Friday night? He'll save you a seat. Church toilet needs fixed before Vacation Bible School? Consider it fixed. I suppose that time management is something that can be a side piece of this lesson because he had so many irons in the fire and never seemed to get burned. He showed time and time again that he could do his job well while still being a family man that many should strive to be.
I may be his daughter, but I'm not the only one who has noticed all of this about Cleo. His Vo-Ag teacher at Southeast High School recommended him to O'Malley for the job all those years ago. Farmers have been consistent customers at the John Deere dealership because of him. Customers call him on Sundays because they know he'll meet them at the store to sell them the part for their baler that just broke down. That's the job, that's part of the responsibility.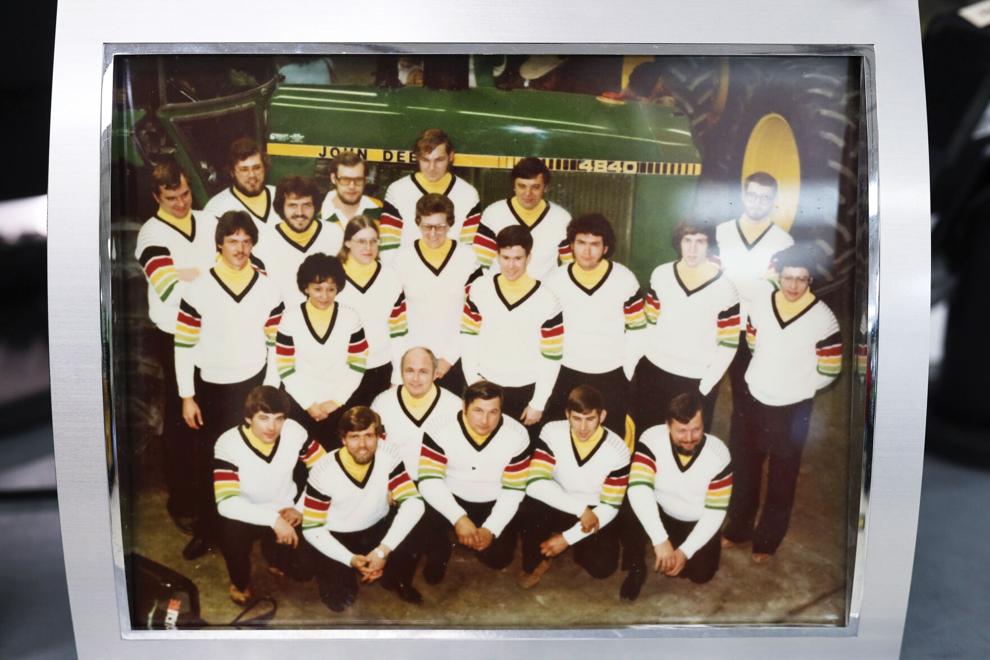 Lesson #3 – Loyalty
Forty-nine years. There aren't many out there who can say they've worked for the same company, business or even in the same field for that long. I've been a teacher for 14 years, and I've had 12 different admin come through my building, so when my dad celebrated 40 years with O'Malley Implement, I was proud. He was loyal to Phil, who gave him the job, helped him build a career out of it. He is loyal to his customers, who know they can call Cleo up, tell him the problem with their machine, and he'll rattle off the part they need to fix it.
And when O'Malley sold the business to Heritage Tractor, instead of worrying about the new ownership and the changes that would come with it, he stayed.
My parents will celebrate their 45th wedding anniversary on April 1 this year. It's a fun joke for April Fool's Day, but never once has my dad's loyalty to my mom and to his family wavered. Like other couples, they've faced their share of struggles with the changing economy and the addition of children, but through it all, they've remained a united front.
Three lessons that I've learned from my dad, and they're three lessons that this world needs more of. My dad is the kind of person this world needs more of. He may be retiring, but he's not done yet. Honestly, I've never been able to see my dad living up the retired life, and I don't think much will change. He'll still keep himself busy with the cows and the land. He'll still go to ballgames of younger relatives and family friends. But there's a little bit less on his shoulders now, and I can't think of anyone else who has earned that reprieve.
I call him a man's man as he's shimmying up the loader connected to the tractor to change the light in our yard light; I tell my mom he's a keeper after he's teased her mercilessly throughout an episode of Jeopardy; and I pray that I'll someday become half the person that my dad is.