What began more than 20 years ago as a mother-and-son deli and butcher in rural Osage county Oklahoma has transformed into a trusted processor of one of Oklahoma's most prolific resources, with two locations, more than 40 employees and a reputation for quality.
Wild Country Meats owner Chris Gabriel was raised in a tradition of meat cutters, following in his father's footsteps and taking on his first processing job at the age of 15. In 1998, Chris and his mother, LeAnn, continued that legacy with a much-needed meat market in small-town Hominy, Oklahoma.
Processing nearly 40 head of cattle and 30 hogs a week, in combination with an expanded second processing facility created in 2020 to harvest wild game and their retail store, Wild Country Meats is a busy business. However, the post-COVID chaos has not diminished the Gabriel family's attention to the details that built their business over the years — customer service and a commitment to quality cuts.
Beef Business
"The best thing is to raise good cattle," Gabriel said. "I always tell people, you can't bring me cucumber seeds and expect me to harvest watermelons. Right? And we love guys that bring in good beef. We can only cut what's brought to us."
One reason quality cattle and hogs are foundational to Wild Country's services is the business's absolute commitment to ensuring every piece of meat a customer receives can be traced back to the animal they delivered.
"We take huge pride in you getting your animal back," Gabriel said. "So we go to great lengths to actually track things with pictures and numbers. And I'd like to say, we actually have steps in place that a lot of other places don't have."
Photos are taken of the animal with a numbered tag at every step of the process, from arrival to hanging and processing. If a carcass has been claimed by individuals in either halves or quarters, the individuals' portions of that carcass are harvested separately as well, to ensure the customers' orders are processed perfectly.
Wild Country maintained those standards, even as demand for processing dates began to multiply in 2020.
"It was like utter chaos," Gabriel said. "It hit when no one expected it."
The rapid change in custom slaughter demand renewed the Gabriel family's dedication to finding, training and retaining quality employees, especially with goals of expansion on their minds.
"We're rural and so we've had to train a lot of the people that we have," Gabriel said. "We retain employees well and we pay them well."
Increased demand for custom slaughter dates for both beef and pork caused the Gabriel family to re-evaluate their single Hominy location and move their retail space as well as a portion of their processing to a new, second location in Cleveland.
"With custom slaughter dates increasing, we found ourselves without the time or space we needed," said. "We decided to open a new location for our wild game processing and our retail in October of last year."
The "Wild" in Wild Country
For many custom processors overrun with increased, new and return customers during the pandemic, the economic choice became dropping wild game processing to clear room in the schedule for increase beef demand. For Wild country, the basics of profitability and space against their wild game clients didn't have such a clear-cut answer.
"It was a little more to us than just making a choice," Gabriel said.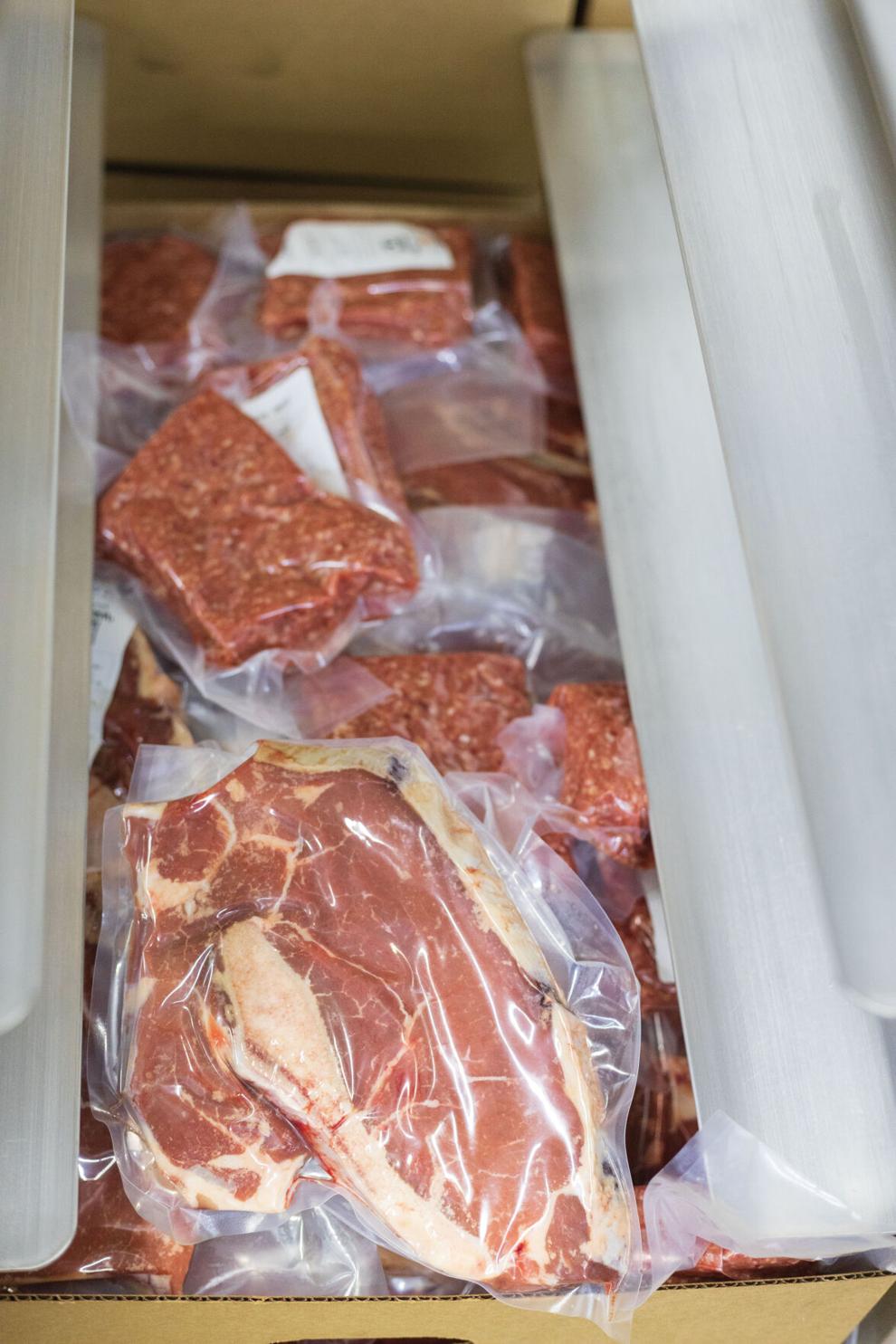 In the end, loyalty to long-time customers and a feel for the industry's highs and lows had Gabriel assessing expansion as an alternative option.
"In the early 2000s, deer season bailed us [processors] all out," Gabriel said. "Cattlemen were moving to selling their cattle into feedlots and using bigger processors and even though we were still busy, it was nothing like today. The size and number of cattle that were coming to us was much different."
When cattle processing began to migrate to bigger outlets, Gabriel said deer season often paid the bills.
"It was a good season for years," said. "We waited and waited because after our slower months — July, August and September — deer season would pick up October 1 and we could pay all of our bills."
In spite of the differences in profitability, remaining committed to processing wild game is a standard Gabriel is glad he kept.
"It costs money to stop doing beef and do deer instead because there is a smaller profit margin in wild game than there is in cattle," Gabriel said. "But, I'm not going to turn my back on the customers that have kept us going the last 20 years."
For new customers using Wild Country Meats as their processer for wild game for the first time this year, the reaction was pleasant surprise at the service and quality, sometimes a rare find in deer processing.
"We take just as good of care of that animal as we do to the beef," Gabriel said. "The sad thing is that wild game is not regulated. So you've got the Department of Agriculture that's governing the custom slaughter, but when it comes to wild game, no one holds jurisdiction and inspection there."
Employing the same guidelines and standards for deer, elk and exotic game that they do for beef of pork processing has won over many new customers searching for new game processing options. And, Wild Country's full-circle commitment to quality has given the Gabriel family a lasting legacy in Oklahoma.