In Farm Talk's 2019 Beef Issue, the feature article titled A Rare Breed: Small, local packers are a few-but-proud institution in cattle country felt like a bold statement amidst Kansas' established hierarchy of large-scale packing plants.
Today, local packers are having a larger impact than ever before in cattle country. It's an honor and privilege to shine a light on friends and neighbors who have made a commitment to feeding local communities quality meat — for many more years than just 2020.
Woodson County Prime Meats Processing in Yates Center, Kansas, is one such institution. Producer owned and operated since 2007, Prime processing is a local-oriented packer processing USDA inspected, national quality beef, pork, lamb, goat and elk.
"Our facility was built in 2004 and currently we have nine co-owners at Woodson County PRIME Meats Processing," said owner and manager Jennifer Hood. "Most of our owners are livestock producers themselves and wanted to keep processing options and jobs open in Woodson County."
Hood, who has been managing Woodson County Prime since June 2019, had only a handful of months to acclimate to the plant's rhythm before the rush of the COVID-19 pandemic hit southeast Kansas.
It was enough time for her to learn several hands-on jobs on the processing floor, step in for an injured employee during deer season, attend USDA training and face the hoards of hungry locals clamoring for access to local beef.
"For probably a month and a half at the peak, I was having to process a beef per week to sustain our in-store stock," Hood said. "We would have lines of 50 people or more come to purchase from us and because our lobby wasn't open they would have to wait outside for the beef to be handed to them through a window."
During that time, Woodson County Prime pumped up production and hired additional staff to navigate the influx of processing orders and incoming calls.
"We're currently booked up until January 2022," Hood said. "Around April to May is when we really started to get slammed with calls from people trying to schedule dates and from then on the schedule filled up very quickly."
At the beginning of the COVID-19 pandemic, Hood said she was usually scheduling dates three to four months in advance. Today, most dates are more than a year out, even for the owners of the business..
"Even for my owners, I'm having to tell them to schedule their dates further out because we don't cater to them — there's an even playing field for everyone," Hood said. "We had several people come to us who had been turned away at other lockers or lost their dates to customers offering more money to be pushed to the top of the list."
While the majority of the influx of calls were coming from the packer's regular customers hoping to secure extra dates for livestock that would normally be destined for larger plants, Hood said Woodson County Prime also saw an increase in new customers from near and far.
"I would get probably 10 to 15 calls a day asking about our next availability — so many that I couldn't answer them all and keep everything else going," Hood said. "I would estimate that about 20% of that increase in calls were new and out-of-state customers."
Of the 20% new customers, Hood estimates 15% are trying to sell retail cuts direct from the farm. Woodson County Prime Meats is a USDA inspected facility, meaning the meat they process can be sold retail to consumers and shipped across state lines.
For producers interested in direct marketing beef, working with a USDA inspected processor provides more opportunities for selling in neighboring states.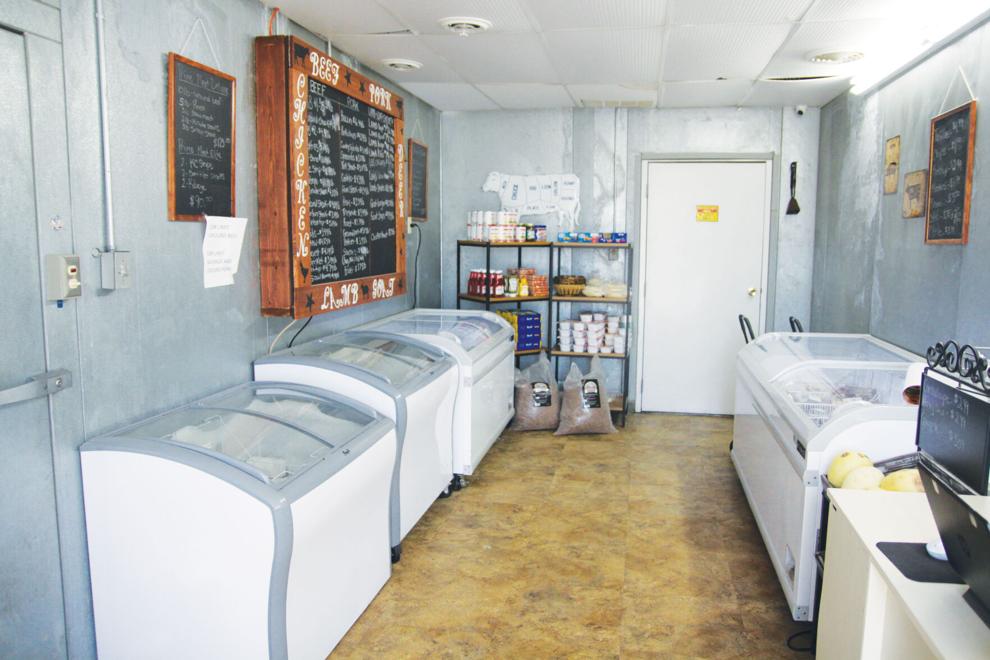 Woodson County Prime offers a wide variety of specialty cuts, custom labels for each farm and packaging options. But, those customizations are costly in time and efficiency during processing.
"We did have to bump up our inspection fees this year because of the additional processing," Hood said. "USDA inspection itself is free but the added time it takes to weigh each individual package of beef, along with the added time for inspection on the floor, the extra labeling and paying the inspector overtime all cause increases in our bottom line."
USDA inspection is a multi-step process where the inspector has to evaluate the processing at multiple stages. When producers opt for smaller packages, value added and specialty cuts, the volume of beef the packer can process in any given day quickly begins to drop.
Despite the additional processing and customization, Hood said the Woodson County Prime processing plant has steadily increased production from 15 to 16 animals per week to a max capacity of 25 animals per week. By extension, the packer's impact on the community has also increased through meat distribution and additional long-term jobs.
The result is the fulfillment of goals the board of owners set in place when they initially purchased the locker.
"When the owners initially bought this place, their goal was not to make money," Hood said. "They wanted to make sure the processing plant would stay here and provide jobs for the town. We're happy to have accomplished that goal."